Why you shouldn't keep money secrets from your partner
Being open about money is key to a happy relationship. We look at how to start the conversation.
For many of us, the past year or so has taken its toll financially.
Lots of people have found themselves dealing with debts or other money worries due to the pandemic.
This may be due to being put on furlough or experiencing a drop in income.
While money issues can often manifest in feelings of shame or embarrassment, you need to share your concerns with your partner, as being honest and open about money is a big part of being in a happy relationship.
Here we take a closer look.
How big is the issue?
Recent findings from the Money and Pensions Service (MaPS) found that 40% of people are keeping secrets from loved ones about credit cards, loans and savings. Research also found that almost a quarter of people in relationships (23%) suspect their spouse has kept a money secret.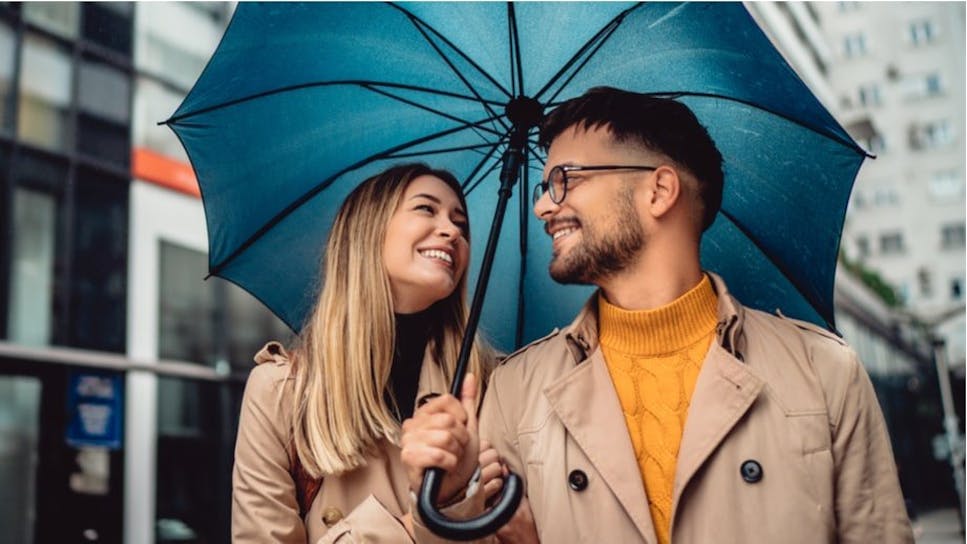 What money secrets are people keeping?
While some individuals may be keeping schtum on the fact they racked up thousands of pounds of credit card debt during the coronavirus crisis, or that they went on a major spending splurge to cope with the stress and strain of lockdown, money secrets can take many different forms.
Some people may have a stash of secret savings or investments which they have deliberately started without telling their partner. Others are not completely honest when it comes to how much they earn.
While difficulty discussing money is a very common issue faced by couples, it can really damage the trust in a partnership – and drive a wedge between the two of you.
Why are we harbouring secrets?
There are lots of reasons why individuals may not be forthcoming with their loved one when it comes to their finances.
If you are struggling with debts, you may feel embarrassed, or worried about being judged. If you are a bit of a secret spender, you may feel guilty, or concerned that you're being greedy or selfish. You may feel you need to hide your purchases from your other half, or lie about how much you're spending (especially if you're meant to be saving for something together).
If you're hiding savings or investments, it may be because you don't want your partner to be able to access all your money, or because you don't feel you can trust your partner to make the right decisions about the finances. Equally, it may be that you are keeping money squirreled away as a kind of security in case of a break up
Be open
If your finances are going to work as a couple, you need to talk openly to one another.
Honest communication and transparency is key to a healthy relationship.
It's important to tell your partner what you earn and how much you're spending, as this can have a big part to play in planning the household finances and budgeting. Your other half also needs to know how much you're saving if you're going to succeed in your plans to work together towards common goals.
If you're struggling with debts, getting a different perspective can help you feel more in control. It can also help you come up with a plan of action. This might involve writing down everything you owe, prioritising debts such as the rent or mortgage and energy bills, or moving card and loan debts to a 0% balance transfer card for a bit of breathing space. As a couple, you can also seek help together. There's also plenty of free support on offer from organisations such as Stepchange, National Debtline and Citizens Advice.
Start the conversation
Establish a joint approach to talking about money as early in your relationship as you can. Make sure you both take turns to speak

Discuss differing attitudes to money so you can get a better understanding of your partner's viewpoint

Talk about how you'd like to manage your finances as a couple. Draw up a financial plan together and make sure you both agree

Decide which areas of your finances are a 'must' when it comes to disclosing everything, and whether there are areas where you can take a more relaxed approach

Carve out time each month to talk about money. This includes your worries, your priorities and your goals
While getting the conversation started may be difficult, remember that, over time, opening up about your finances can help bring you closer – while also improving your financial well-being.
If you're finding it hard to talk about money, there are plenty more tips and pointers available from Relate.
Be aware that joint finances can impact on your credit score
Being open about money is especially important if you have shared finances, such as a joint bank account or mortgage.
Having a joint product creates a financial association with your partner on your credit report. If your partner has a poor score, this could mean your rating is negatively affected.
To find out more about your credit rating, check out Credit Monitor. This will give you information about your score and report, along with tips on how to boost your rating.
Crucially, if you are no longer with a financial partner, it's important to disassociate yourself – by closing down joint accounts or joint mortgages. This will mean your credit scores are no longer linked, and that another person's rating won't impact on your ability to get credit in the future.