5 ways to pay for home improvements
If you're planning to carry out some home improvements this spring, we take a look at some of the ways to pay for them.
Home improvements don't come cheap, so before you start, it's important to think about how you're going to pay for them. In this article, we take a look at some of the options to help you decide which one is best for you.
1. Using your savings
One of the advantages of using your savings for home improvements, rather than for holidays or a new car for example, is that – as well as making your environment a nicer place – you are making an investment.
The right improvements can increase the value of your home exponentially. For instance, a modern bathroom could add as much as 3% to its price tag, while a decent new kitchen could add 5%, according to estimates by Zoopla.
If you have cash to hand, using it to fund your home improvements could be the most sensible option – especially with savings rates so low. And it means you don't have to borrow and pay back what you owe.
However, if your money is tied up in a fixed rate bond for example, you may have to pay a penalty to get hold of your cash early – in which case, it could be worth waiting to start your home improvements until your fixed rate bond matures.  
It's also important to keep in mind that if you're paying directly with cash, you won't be protected should anything go wrong, such as the company carrying out the work going bust or even turning out to be fraudsters.
This means it can be safer to pay for your home improvements with a credit card (even if it's just the deposit) as it will offer a level of purchase protection (more on this below), and you can then use your savings to pay off your credit card.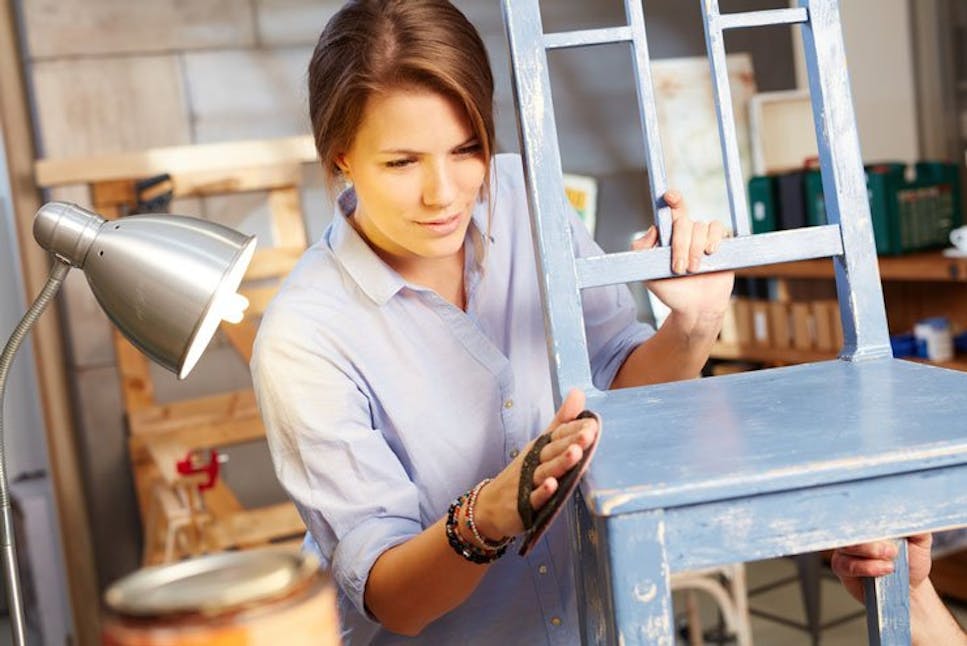 2. Using a 0% purchase credit card
If you need to borrow to pay for your refurb, a credit card can be a useful option – providing you use it carefully and the credit limit you're given meets your requirements.
One of the advantages of using a credit card is that if the work you have done turns out be faulty or even never gets completed because the company goes bust for example, you'll be able to claim the money back from your card provider.
This is the case even if you only pay for the deposit on your card – so long as the total bill comes to between £100 and £60,260, you'll be covered under the terms of either the Consumer Credit Act or the Consumer Credit Directive. Once you've used your card, this protection is locked in place.
If you don't have the money in savings to clear the balance, it could make sense to apply for a card that offers an introductory 0% deal on purchases. This will enable you to spread the cost of your home improvements interest-free over a set number of months.
However, it's important that you try to clear your balance before the 0% deal ends and remember to pay on time each month – setting up a monthly direct debit can help with this.
The Barclaycard Platinum Purchase Offer credit card, for example, offers interest-free purchases for 28 months. After this, you'll pay 19.9% pa (variable). The card has a representative rate of 19.9% APR (variable)*. You won't get this card on any other comparison site.
Alternatively, the Sainsbury's Bank Dual Offer credit card offers up to 28 months at 0% on purchases, although you may be offered 25 or 22 months, depending on your circumstances.
Once the 0% deal is up, you'll pay 20.95% pa (variable). The card has a representative rate of 20.9% APR (variable)**.
You can also earn Nectar points with the Sainsbury's card – you'll earn two points for every £1 you spend on Sainsbury's shopping and fuel, and one point for every £5 spent elsewhere.
You can also earn up to 7,500 bonus points – each time you spend £35 or more on Sainsbury's shopping in the first two months (up to a maximum of 10 times), you'll get 750 points. T&Cs apply.
3. Personal loans
If you're planning major improvements such as converting the loft or adding a conservatory then you can easily be looking at spending upwards of £10,000 – in which case you are unlikely to be able to use a credit card.
Instead, you might decide to think about a personal loan.
The good news is loan rates have remained competitive over the past few years, but it's still a decision that should be made carefully.
It's important you have a plan in place to make your repayments on time and that you know you'll be able to afford to repay the amount you borrow. Remember too that the best rates are reserved for those with good credit scores.
Clydesdale Bank, for example, offers 2.9% APR representative on borrowing of between £7,500 and £15,000 repaid over one to seven years.
If you need to borrow slightly more, M&S Bank offers 2.9% APR representative on borrowing of between £7,500 and £20,000 repaid over one to seven years.
Our Eligibility Checker will help you to see which loans and credit cards you're most likely to be accepted for, without harming your credit score.
Our Credit Monitor app also provides free access to your credit score and report, along with personalised tips to help you improve your score.
4. Using your home
If you're planning on building an extension, you could consider approaching your mortgage lender to see if you can free up some cash with a further advance.
But borrowing extra against the value of your property is not a decision to be taken lightly.
The additional funds may not be offered at the same rate as the rest of your mortgage for example, and could even tie you in for a certain period. If this doesn't tally with any tie-ins on your main mortgage, things can get tricky when it comes to renewing your deal.
So if you are thinking about this option, make sure you've weighed up all your other options first and don't rush into anything.
Final tip: Once the work is done, make sure you notify your insurer to make sure your home insurance is completely up to date – if you don't, you could invalidate your policy. Read our guide for more information.
*Representative example: If you spend £1,200 at a purchase rate of 19.9% (variable) p.a. your representative APR is 19.9% APR (variable).
**Representative example: If you spend £1,200 at a purchase rate of 20.95% (variable) p.a. your representative APR is 20.9% APR (variable).
All credit cards and loans are subject to status and terms and conditions. Over 18s, UK residents only. Terms and conditions apply. See MoneySuperMarket.com for further information.
MoneySuperMarket is a credit broker - this means we'll show you products offered by lenders. We never take a fee from customers for this broking service. Instead we are usually paid a commission by the lenders - though the size of that payment doesn't affect how we show products to customers.
Your mortgage is secured on your home, which you could lose if you do not keep up your repayments.