Get the right student insurance sorted before term starts
Worried about getting the right cover for your stuff? We help you on your way.
With only a few weeks remaining until the start of the new academic year, students will soon start thinking about what they need to pack.
Many of those heading off to university will take thousands of pounds of possessions with them, including mobile phones, laptops, musical instruments, bikes and so on.
But as students can be a prime target for thieves, it's vital to check you are adequately insured.
Contents insurance protects your belongings from theft, fire and accidents. Taking out a policy will give you the peace of mind of knowing that should items get stolen – or damaged – you won't end up out of pocket.
Check if you get cover via your hall of residence
If you are going to be living in halls from September, the good news is, many provide some sort of insurance for personal possessions as standard.
But you need to check this, as it may only be a basic level of cover.
You must also look carefully at what's included – and find out about any policy limits and exclusions.
For example, while your laptop and other belongings should be covered while you're in your halls, you are probably not going to be covered for items you carry with you when you're out and about.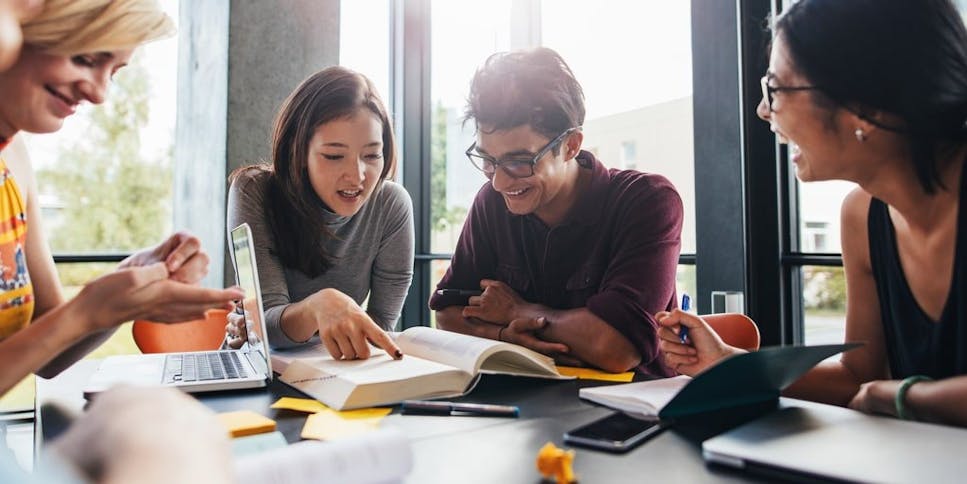 See if you are covered on your parents' policy
Some home insurance policies will automatically include cover for student home contents.
To avoid doubling up, it's worth going through your parent's policy to see what cover is on offer before paying for any further cover.
Be sure to clarify the terms and conditions. There may, for example, be a limit on the amount of cover for belongings away from home. Accidental damage may be excluded, too. You could also find the insurance only applies during term time.
At the same time, parents should also be aware that by adding a student to their policy, they could end up paying a higher premium, and risk losing their no-claims bonus.
Look into taking out a standalone policy
While it's worth checking what cover is offered by your halls of residence, and also by your parents' policy, you may find specialist student insurance is a better option. It may also be better value.
If you want to purchase a policy, you can compare deals on contents insurance here.
Don't buy on price alone, as the very cheapest policies may be riddled with exclusions.
Read customer reviews and compare policy features carefully to find the right cover at the right price.
Scour the Ts and Cs so you understand the exclusions – and exactly what you are and are not covered for.
Tips when buying student insurance
To work out how much cover to take out you will need to estimate the total value of all your contents
Take care not to end up either under-insured or over-insured. If you underestimate what your stuff is worth, you risk not getting the full amount reimbursed should you need to make a claim. If you overestimate the value, you could end up paying more than you need to for your premium

Be sure to let your insurers know if you have any especially valuable items such as a musical instrument or bike. You may need to pay extra to insure high-value items

Find out if there is an individual item limit. For example, your insurance may have a policy limit of £5,000, but there could be an individual item limit of £2,000

Check if your policy covers your gadgets against accidental damage, loss, theft, and liquid damage. If not, you might want to consider separate gadget insurance

If you want cover for your laptop and mobile phone while out and about, see if this is included – or if you can pay extra to add it

Note that in shared accommodation, each of you is responsible for taking out your own contents cover
Steps you can take to bring down the cost of cover
Pay for your policy annually upfront, as insurers may charge more for you to pay monthly

Opt for a higher excess – the fixed amount you must pay towards each claim. But be sure that if you do have to make a claim, you will still be able to comfortably afford it

Strip out any extras you don't need, such as cover for lost keys

When purchasing your policy, see if there are any discounts or deals on offer for students. Also check out cashback sites, such as Topcashback and Quidco
Keep your student accommodation safe and secure
No matter whether you're going to be living in a hall of residence or shared house, you need to take steps to protect your possessions and keep your student digs safe.
Make sure all doors and windows are always locked when you leave.
In a shared house, consider putting a lock on your bedroom door. In some cases, this may be a condition of your insurance.
Check your landlord has got a robust burglar alarm and fire alarm system in place, as well as carbon monoxide detectors.
Try not to keep much cash in your digs, and never store your Pin numbers alongside your cards.
What about buildings insurance?
As a student, you don't need to worry about buildings insurance. If you are renting a shared property, it is your landlord's responsibility to put this cover in place.