How to reduce your carbon footprint
Don't think the summer is the time to cut energy bills? We show you how you can save money and the planet.
The UK has got a tough target of moving towards being a carbon 'net zero' economy by 2050, but you as a consumer can also do your bit for the planet.
By taking steps to lower energy consumption around the home, and reduce household CO2 emissions, you can make a real difference.
Not only will this give you the warm fuzzy feeling of knowing you're reducing your carbon footprint, but will also mean you save some money on your bills at the same time.
Take action during the summer months
You might not think the summer is the time to focus on energy, but you're wrong.
While your central heating has probably been switched off for some time, and thoughts about your boiler haven't even crossed your mind, there's a strong case for taking steps now to reduce your energy usage.
It's also worth making a few preparations at this time of year, ahead of the cold winter months.
Here we take a closer look.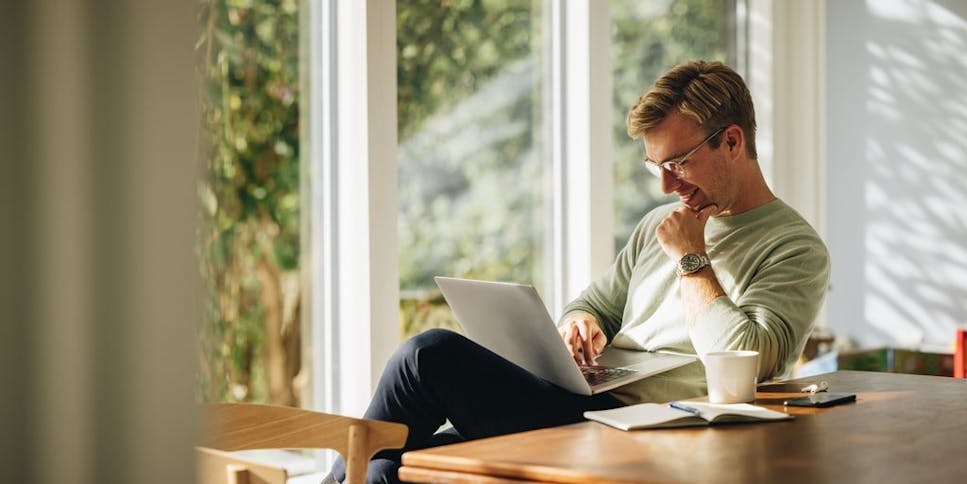 Replace your boiler
If you've got an old boiler, now could be the perfect time to upgrade to an energy-efficient model.
The summer is a good time to do this, as you're not relying on your boiler as much, plus plumbers are less busy.
According to the Energy Saving Trust, replacing an inefficient E-rated boiler with an A-rated condensing gas boiler and thermostatic controls, requires an initial layout of around £2,000. But you will recoup costs over time, as you will save £220 a year on your bills by saving 990kg of CO2 each year.
Equally, if you've already got an energy efficient boiler, it's still important to get it serviced once a year to check it's working as it should be. Always use a Gas Safe engineer.
In addition, you might also want to think about boiler cover to help with the costs of servicing and repairs.
But don't fork out for a policy until you've checked whether cover is included in your home insurance. You don't want to end up doubling up.
Dry clothes on the washing line
Rather than put clothes in the tumble dryer which can use a lot of energy to power the big motor and spin the clothes, take advantage of the warm weather over the summer months, and hang them out on a washing line instead.
Fill your fridge
You might not realise it, but refrigerators run more efficiently when they aren't empty, so if yours is more than half empty, fill some of the space with jugs of water. But don't overfill it, as your fridge does need some space and air for it to run at an optimal level.
Check the temperature, too. Ideally, your fridge should be set at 4° C, while your freezer should be set at -18° C.
Turn your thermostat down by one degree
While you shouldn't really need your heating on at all over the summer, it's worth being pre-emptive for the autumn, and notching your thermostat down a touch now, ahead of the colder months.
By turning down your room thermostat by one degree, you can save £55 and 300kg of carbon dioxide, according to the Energy Saving Trust.
Another good way to reduce your carbon emissions is by investing in a smart thermostat. This clever little device senses when you're in the house and adjusts itself in line with this.
Tips to save energy – and money – if you're going away on holiday this summer:
Reduce the time your hot water comes on for, or better still, think about switching off your hot water and heating altogether

Switch gadgets off standby. This advice applies not only if you're heading away on holiday, but also when you're home. Turn appliances off standby when you are not using them. This includes televisions, set-top boxes, games consoles, laptops and mobile phone chargers. They all use small amounts of electricity when they are plugged in to a socket but not switched on

If you want to deter burglars while you're away this summer by having lights on when it gets dark, use a timer. This will mean your lights are not left on for long periods. While you're at it, switch your light-bulbs to energy-saving ones. The Government has actually banned the sale of halogen bulbs from September, and it is estimated the shift to LED bulbs will cut 1.26 million tonnes of C02. Be ready to make the move to LED bulbs. You'll soon reap the benefits through lower energy costs and the fact these bulbs have a long life
Switch your energy tariff
The regulator Ofgem has just announced a 12% increase to the energy price cap, and millions of households will see their bills jump by a typical £139 per year as a result.
Rising wholesale energy costs mean that standard variable tariffs will reach record highs when the new price cap kicks in from October 1. 
The best way to avoid the hike is by fixing your energy tariff. So seize the opportunity this summer to shop around for a new tariff and get into a fix.
You could save at least £273* on your energy bills when you compare tariffs with us.
To get started, you'll just need to provide details of your home and energy habits.
*30% of consumers that applied to switch via MoneySuperMarket saved at least £273.92, April 2020 – March 2021. Excludes NI, CI & IOM.