When is the best time to get travel insurance?
The sooner you buy travel insurance after booking a trip, the sooner you're protected against any eventualities – from breaking your leg to your holiday company going bust – that force you to change your plans. That's why it's best to buy travel cover on the day you book your holiday.
What does travel insurance do?
Travel insurance covers you against any costs or losses involved when things go wrong while you're on holiday.
Whether you're travelling abroad or in the UK, travel insurance is designed to pay out if your travel plans are disrupted, your accommodation gets cancelled, or your possessions are lost, stolen or damaged.
For overseas holidays, it will also cover medical bills resulting from accidents or illnesses, which can quickly amount up to thousands of pounds.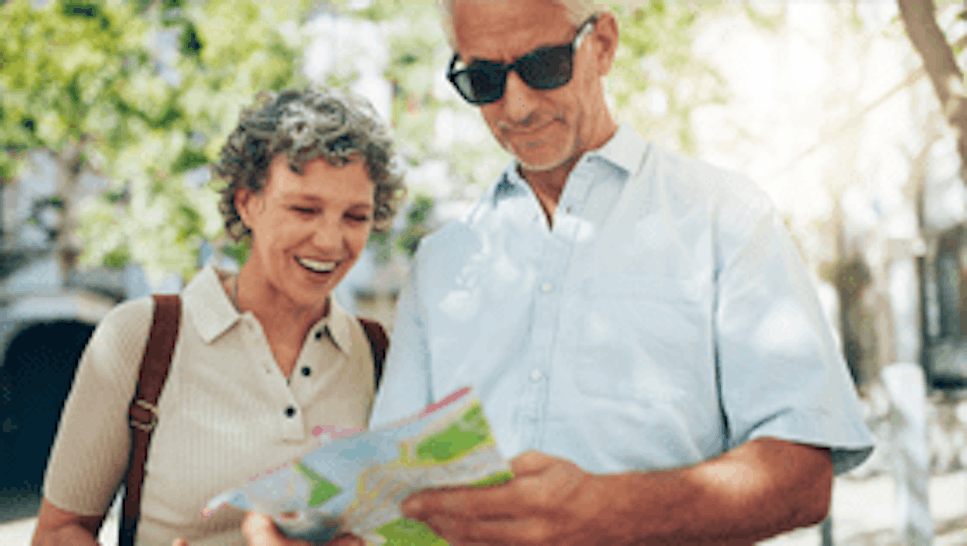 When should I get travel insurance?
The best time to buy travel insurance is as soon as you've booked your next holiday.
That's because, whether you choose single trip cover or an annual travel policy that covers all your trips for the next 12 months, the cancellation benefits kick in as soon as the policy comes into effect.
So, if you have to cancel your trip because you are injured in an accident or have your passport stolen, for example, you can make a claim to cover the cost of changing your plans.
By not buying travel insurance until just before you go, you are missing out on this benefit and will have to shoulder any cancellation costs yourself.
What's covered by travel insurance before I go away?
The cancellation cover provided by travel insurance varies, but most policies will pay out if you have to cancel your trip for a good reason such as:
You may also be covered if you fall pregnant after booking your holiday and can no longer travel as a result.
What does travel insurance cover while I'm away?
The other benefits of travel insurance, which kick in once your trip is underway, generally include:
How long before I go away can I arrange travel insurance?
There's no point buying travel insurance if you don't have any holidays planned.
But as soon as you have made a payment towards a planned trip, it's a good idea to take out travel insurance in case you need to claim that payment back.
Insurers have varying policies, but you should generally be able to take out single-trip travel insurance at the same time as you make your holiday booking, whether that be 12 or 18 months beforehand.
Annual policies, meanwhile, can be taken out at any time but will expire after 12 months, so there's no point buying one that starts more than a year before you are due to travel.
What isn't covered by travel insurance
Like all insurance, travel insurance policies are designed to protect you if things go wrong, not because you simply decide you no longer want to go on holiday, for example.
Common exclusions therefore include:
How long should I book my travel insurance for?
If you are booking single trip travel insurance, you should arrange your cover to start on the day you leave home to go on holiday and end on the day you are due to get back.
This should mean you are covered if travel delays, for example, mean you get home later than planned. However, you won't be covered if you voluntarily decide to extend your stay beyond the date you were due to arrive home.
With annual travel insurance, the cover provided lasts for 12 months from the start date you choose, which can generally be the day you buy the policy or another future date of your choice.
Is it more expensive to book travel insurance last minute?
You can buy last-minute travel insurance right up to the day you travel, with online policies available to be booked even from the airport, train station or departure port.
Taking out travel cover this way will not usually cost you more. However, there may be a waiting period of say 24 hours before your cover comes into effect and you can make a claim.
This is to ensure people don't book a last-minute policy because they already know they will need to make a claim, for example because they are too ill to travel.
Booking last minute also means losing out on the cancellation benefits available to those who book earlier in the run up to your departure date.
Can I buy travel insurance while I'm away?
Yes, you can buy specialist post-departure travel insurance that provides similar protection to standard travel insurance after setting off on a trip.
However, you'll only have a few providers to choose from so you may well end up paying more than for a standard policy.
In some cases, you may also have to wait for between 24 and 72 hours for the policy to be activated.
Again, this is to protect insurers against fraudulent claims made once people have already experienced a problem such as falling ill or having a bag stolen.
Claims made on these policies may also require you to provide additional proof, particularly relating to when the incident occurred.
When should I start annual travel insurance?
Annual travel insurance covers you for all the holidays you take during a 12-month period, as long as those trips are to destinations covered by the policy (some only cover Europe while others offer worldwide protection) and involve activities you're insured to do (you'll need winter sports cover for a ski holiday, for example).
As with single-trip policies, the cancellation cover provided begins on the policy start date.
So, it's worth taking out a policy as soon as you book your next trip. If you know you are making the first payment towards a holiday on a specific date, you can also arrange for your annual travel policy to start on that date so you're not paying for cover when you don't need it.
When does my travel insurance policy end?
The end date of your travel insurance policy will depend on the type of policy you buy:
Compare travel insurance deals with MoneySuperMarket
MoneySuperMarket makes it easy to compare a wide range of travel insurance options, including specialist policies and add-ons such as gadget insurance and winter sports cover. Simply enter a few details about you and your travel plans, and we will scour the market for best deals. Once you've found the right deal, it takes just a couple more minutes to purchase the policy and get insured for your trip.