What insurance do I need and what are the rules for travel to Europe?
Britain is no longer part of the European Union and that means some changes when you travel to the continent. Here's what you need to know
Millions of Brits travel to Europe every year– on holiday and for business – so knowing the rules and having the right travel documents in place, including a good quality travel insurance policy, is important.
UK residents don't need a visa to go on holiday to EU countries for short stays. But as the UK is not an EU member state there are other rules that now affect UK travellers in Europe.
What documents do I need to travel to Europe?
You will need to check your passport before you travel to a European Union member country (there are 27 member states), as well as Iceland, Liechtenstein, Norway or Switzerland.
You'll need your passport to be less than 10 years old and also have at least six months left before the expiry date.
These rules do not apply for travel to Ireland, where you can use your passport provided it does not expire during the time you are away.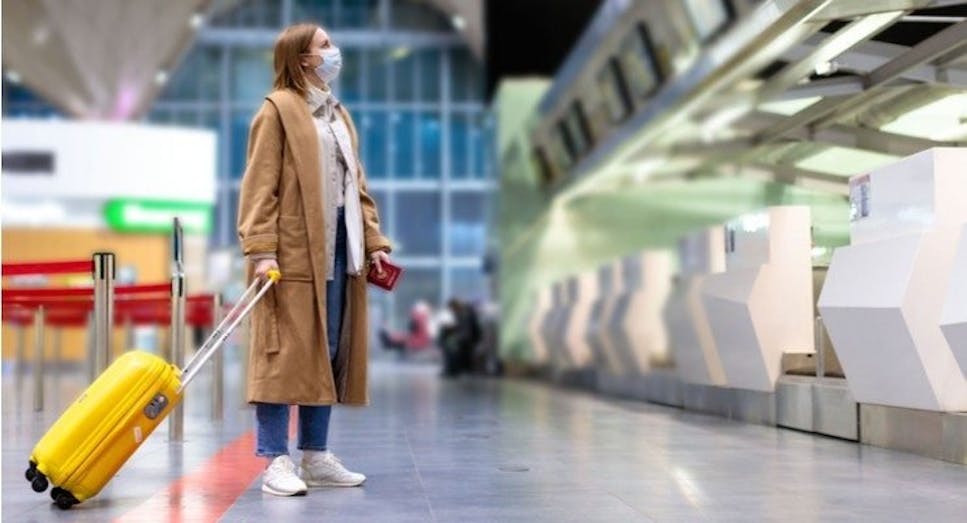 How long can I stay in Europe on holiday?
You can travel into and around the EU for up to 90 days in any 180-day period. This rule applies to Switzerland, Norway, Iceland and Liechtenstein.
You can also stay up to 90 days in Bulgaria, Croatia, Cyprus and Romania without using up your 90-day EU quota.
You may need a visa or permit to stay in Europe for longer or to work or study, or for business travel.
From 2022 UK residents are likely to have to apply for a ETIAS visa waiver to be able to travel to the EU.
Can I still use my European Health Insurance Card?
Even though the UK is not part of the European Union, it is still participating in the European Health Insurance Card scheme – known as EHIC. Any UK holder of an EHIC can continue to use it if they need emergency healthcare while on holiday in any of the 26 EU countries plus Iceland, Norway, Liechtenstein or Switzerland – until their existing card expires. EHICs usually have a five-year life.
As the old EHICs expire and any UK resident applying for a new card will be issued with a UK Global Health Insurance Card – GHIC. Despite the name 'global' this will be for use in the EU only.
As with the EHIC, the GHIC entitles the card holder to the same level of emergency health care in State-run hospitals and clinics, as would be available to a local resident in any EU country, Iceland, Norway, Liechtenstein or Switzerland. The GHIC is free and you can apply online through the NHS website.
Do I need travel insurance to go to Europe?
While it is not a legal requirement to have travel insurance for Europe, the UK Foreign, Commonwealth and Development Office (FCDO) recommends holidaymakers take out a policy, even if they also have the European Health Insurance Card (EHIC).
This is because the EHIC only covers you for emergency healthcare – and only in State-run medical facilities. It would not cover you for repatriation or extra accommodation for you – and family members – if you were in hospital for a time and could not travel home, or for treatment in private hospitals, for example.
A quality travel insurance policy should cover these eventualities – and also extras such as holiday cancellation and cover for cash and baggage.
You can quickly and simply compare and buy European travel policies through MoneySuperMarket.
What countries does European travel insurance cover?
European travel insurance usually covers you for travel to any European Union country and also often a range of non-EU states, such as Iceland, Switzerland, Turkey and Norway for example. If in doubt always check the small print of your policy to ensure your holiday destination country is included.
Also think about whether you want a single-trip policy or annual multi-trip cover. An annual policy will cover you for every trip you make to Europe during a 12-month period. If you know you will travel to Europe more than once an annual-multi trip policy could be better value.
What should my European travel insurance cover?
A good European travel insurance policy should include the following:
Cover for medical expenses, up to a limit of at least £5m

Repatriation to the UK should this be necessary after an accident, illness or death

Cover for emergency cancellation or curtailment to your holiday

Delay and missed departure cover – in case events out of your control (such as extreme weather) cause you to miss your plane

Travel abandonment cover. An unusual occurrence, travel abandonment is when you give up trying to get to your holiday destination because the journey has become impossible for some reason

Cover for the loss or theft of your passport. This may not come as standard, but it's probably worth adding. This is even more important now the UK is not part of the European Union as it is mandatory to carry a passport when you travel in Europe

Personal liability cover. This protects you in case something you do injures a third party, causes the loss of their possessions or destroys something that belongs to them
What isn't included in European travel cover?
There are a number of circumstances where you won't be able to claim on your policy, such as if you were under the influence of alcohol or drugs or if you intentionally caused yourself or someone else harm.
Taking part in winter sports, such as skiing and snowboarding, and high risk activities, such as sky-diving and bungee jumping, for example, also won't be covered unless you have a policy which specifically covers these sports.
Pre-existing medical conditions are not covered, unless you have a specialist policy and the insurer has explicitly said you are covered. You can search for pre-existing medical condition policies  through MoneySuperMarket.
When should my European travel insurance cover start?
You can take out a travel insurance policy right up until the day you leave on holiday to Europe. But it's recommended that you get cover in place as soon as you book your trip. This is because it can cover part or all the cost of cancelling your holiday before you leave if you have to due to illness, job loss or bereavement, for example. Check the wording of the travel policy before you buy as not all insurers cover cancellation – and where cancellation is covered the terms and conditions can vary widely between providers.
Does European travel insurance cost more because the UK is not part of the European Union?
Because the UK participates in the reciprocal EHIC/GHIC scheme with EU nations, this should mean travel insurance for Europe shouldn't increase in price for UK residents – even though the UK is not in the EU. Other factors have an impact on the cost of your cover – such as your age, the length of your trip and any activities you might be planning to do on your holiday.
Can I get cover if I have a pre-existing medical condition?
You must declare any pre-existing medical conditions when taking out European travel insurance. Failure to do so could render your policy invalid. This includes conditions such as heart problems, diabetes and cancer treatment.
There are a number of specialist insurers who can offer travel insurance to people with pre-existing conditions. The cover is likely to be more expensive but it can offer peace of mind to travellers with health issues.
Do I need European travel insurance as a business traveller?
If you are travelling for work or on business in Europe you will need to add business cover to your standard travel insurance policy. This is straightforward and ensures you have extra cover for things such as any business equipment or company money – which wouldn't be covered on a standard travel policy.
Will travel to Europe be different because the UK is not in the European Union?
It could take longer to pass through passport control and customs on arrival in European ports and airports. UK holiday makers and travellers can't use the EU fast-track lanes for passport control so the queues could take a bit longer.
You might be asked to show a return ticket and your travel itinerary and prove you have enough cash to last for your trip.
Compare European travel insurance policies
Whether you are taking a mini break to Rome or Barcelona, for example, or you're planning a longer trip travelling around the historic sites of Europe, good quality European travel insurance is essential.
Search for travel insurance policies and compare cover levels for medical bills, lost baggage and cancellation, before choosing the right deal for your holiday.