Five ways to protect your home before your holiday
Sir Cliff Richard showed an uncharacteristic, reckless abandon when he sang the 1963 hit Summer Holiday – there's scarcely a mention of home insurance, automatic lighting or cancelling the milk.
And Madonna didn't seem too concerned in her 1983 chart-topper Holiday either, suggesting that popstars are either a bit cavalier when it comes to home security – or maybe such details aren't particularly good pop song material.
Joking aside, nothing spoils a holiday more than coming home to find you've become the victim of a crime. Those hard-earned hours of relaxation will be quickly undone if you have to start filing a claim on your home insurance.
To that end, here's five ways to protect your home before you go on your summer holiday, so you can enjoy 'no more worries for a week or two'.
1. Hide the tell-tale signs you're away
Nothing says 'I'm an empty house, break in and help yourself' like a pile of letters visibly building up on the doormat, leaflets dangling out of the letterbox or bottles of milk lining up outside your front door.
So consider giving a trusted neighbour a spare key so that they can pick up the mail every couple of days.
Alternatively, the Royal Mail's Keepsafe service will hold your mail for up to two months. If you're only going away for a fortnight, Keepsafe will hold your mail for up to 17 days for £17. Just be aware it takes five days to set up.
Cancelling the milk delivery and any other grocery deliveries will also keep your home safer and save you a bit of money too. Finally, don't forget to pack your travel insurance before you go.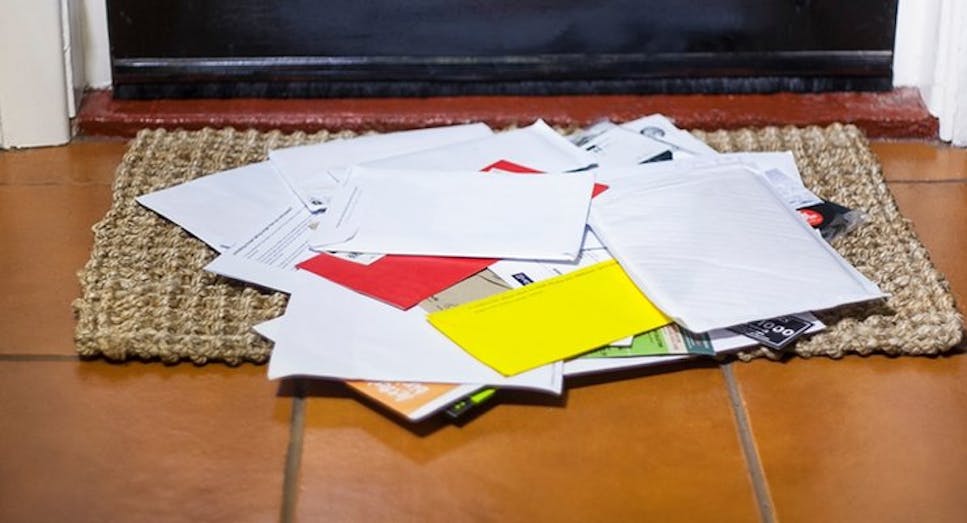 2. Turn everything off at the socket
Make sure that every single appliance except for your faithful fridge/freezer is turned off at the wall and not left on stand-by. Not only does this reduce the risk of fires, it'll also save you money on your utility bills.
While you're at it, check your central heating, if you have it. There's not going to be any frost for a few months yet, so you could turn off any automatic time-sets and avoid heating an empty house.
Also check you've not left any fires or free-standing heaters on. And double-check the oven: a colleague cooked some pasta for his daughter before setting off on hols last year and spent the whole of his break worrying about whether he'd switched off the gas ring or not.
3. Create the impression you're still home
Remember in the film Home Alone when Kevin McAllister duped hapless burglars Harry and Marv into thinking that the house was occupied and actually hosting a party?
Well, you don't need to go that far, but you can buy timing switches for your lights which can be set to turn on and off at specific times of the day, giving the impression you're home.
If you're driving to the airport or your resort, see if you can find someone to park their car outside your house while you're away.
4. Locks and keys
It sounds fairly obvious, but make sure you do a sweep to ensure all doors and windows are closed and locked properly. Check the garage and shed as well, if you have them.
If you were to leave a door or window unsecured and were burgled, you may find your home insurance provider unwilling to pay out for a claim because you failed to take "reasonable care" of the property.
Also, once the doors and windows are locked, make sure the keys are completely out of sight and reach of any windows or your letterbox. There's no point locking a door if you're putting the key within easy reach of an intruder.
Finally, leave a spare set of keys with a friend, relative or trusted neighbour so that someone can gain entry to the property if something was to go wrong inside the house.
According to NFU Mutual research, you're statistically more likely to be a victim of water damage from a leaking or burst pipe than you are to be burgled – so having someone check on the property while you're away could prevent disaster.
5. Don't broadcast your absence
Many of us like to brag about where we're jetting off to on Facebook, or even post pictures from the beach on Twitter – but this could be a big mistake.
In the excitement of your trip, it's all too easy to publicise that your home is empty. But it's best to avoid posting your trip on social media accounts, where it may be viewed by strangers, until you get back.
Taking simple precautions will significantly reduce the likelihood of needing to make an insurance claim and help ensure your lasting memories are of your holiday, and not of a problem that occurred at home.
Please note: Any rates or deals mentioned in this article were available at the time of writing. Click on a highlighted product and apply direct.