Carry out some spring home maintenance
Property in need of some TLC? Here's how to get your home ready for when lockdown lifts.
With the days getting a little longer, and the weather a little warmer, there are signs that spring is firmly on its way.
Given that you've probably been spending more time than ever at home in recent months due to the pandemic, your house or flat may be crying out for some much-needed maintenance.
Crossing 'wear and tear' jobs off your to-do list while we are still in lockdown makes good sense.
That way, once things finally ease, you will be ready to open up your home and garden – and have friends and family over again.
Here we take a look at some of the things you should be doing now to keep your home and garden ship-shape.
Check your roof and gutters
Look for any missing roof tiles or loose slates. Make sure your roof is in a good state of repair, as if water gets in, this can cause all sorts of problems. Clear any leaves that are close to your gutters, and clear drains of any debris.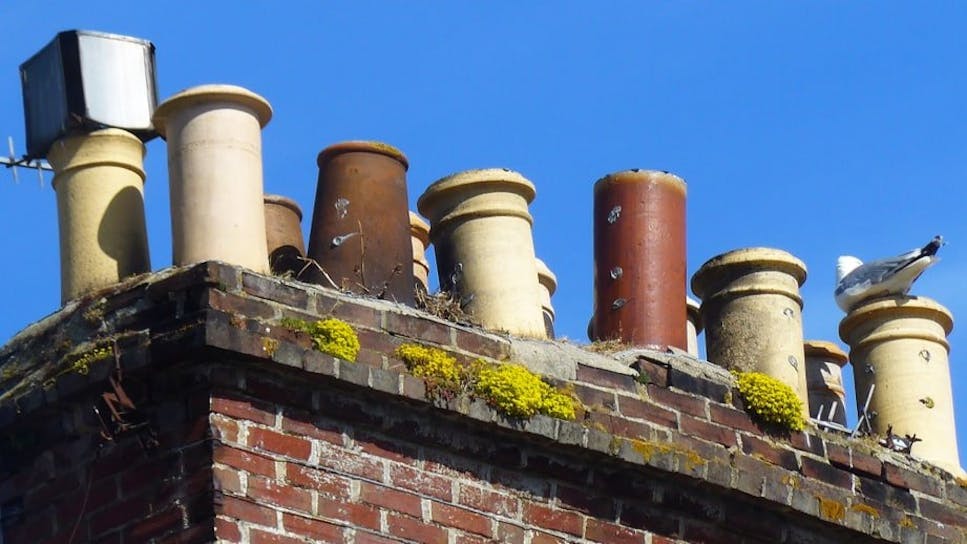 Clean decking and patios
Sweep leaves away from your decking, patio and paths. For more stubborn debris, rent or buy a pressure washer.
Check fences are secure
Go around the perimeter of your garden and make sure fences and gates are sturdy, and that no panels are damaged or missing.  
Trim trees and hedges close to your property that have got overgrown.
Make sure sheds and greenhouses are in a good state of repair.
Get your boiler checked
As the weather gets warmer, you will soon be turning off the heating, making this a good time to get a date in the diary for a boiler service.
It's important to get this done annually to keep your boiler running efficiently. This service should include a thorough inspection of the boiler and parts, the pressure and seals, and the flue. Expect to pay around £80-£100 for a one-off service. Be sure to use a Gas Safe registered engineer.
Equally, if you've had your boiler for a long time, now could be the time for an upgrade. While the initial outlay can be quite pricey (at between £2,000 and £3,000), you will soon recoup costs, as switching to an A-rated boiler can help you save more than £300 a year through reduced energy consumption.
What's more, boiler cover can give you peace of mind that if your boiler does break down, a gas-safety registered engineer will assess and try to fix the problem.
Get your chimney swept
Given that your fire isn't likely to get lit again for a while, now is a great opportunity to book in the chimney sweep booked to pay you a visit.
Insurers won't usually cover any damage – such as built-up ash causing a chimney fire – unless the chimney has been swept by a professional, so getting this job done properly is key.
Search for a sweep registered with the National Association of Chimney Sweeps. Expect to pay around £50.
Know when to call in the professionals
While you may be happy to tackle a multitude of maintenance tasks yourself, it's important to know when you need to bring in the experts. This includes jobs which are beyond your limits, such as those involving electricity, gas, plumbing – or climbing up onto the roof. Only tackle jobs which you can be sure you can carry out safely.
If not, you risk causing serious damage both to your property – and potentially also to you and your family.
Further, you could find it difficult to make a successful claim if something goes wrong, as insurers may refuse a claim if, say, plumbing or electrical work has been carried out by an unqualified individual.
Check your home insurance
Now is a good time to go through your home insurance and check all the details are up-to-date. It's also a good idea to familiarise yourself with exactly what is – and isn't – covered by your policy.
Remember that buildings insurance is designed to cover unexpected events – as opposed to general wear and tear. If in doubt, speak to your insurer to find out the details of the cover you have in place.
Tips to help you keep a lid on the cost of home cover:
If your home insurance is up for renewal, don't auto-renew. Be sure to shop around. Head here to compare policies to see if you can get a more competitive deal by switching.

Note that you are not obliged to buy home insurance from your mortgage provider. Do this, and you could end up paying over the odds. Scour the market to find the best deal.

See if savings can be made by purchasing buildings and contents cover together from the same insurer. Discounts may be on offer for so-called 'combined' policies.

Opt to pay for your policy annually. You may be able to make savings by paying one lump sum upfront.

Consider opting for a higher excess. This is a fixed amount you have to pay towards any claim. But be sure that if you do have to make a claim, you will still be able to afford it.