Family finance: money management for young adults
How to make sure you're financially prepared before you move out of the family home…
It's important to get your finances in order before you move out of the family home.
After all, you don't want to find yourself moving back in with your tail between your legs. So take a look at these tips…
Renting a home for the first time
To move into a rental property, you will need enough money to pay a deposit – usually a month's rent – plus at least your first month's rent.
You'll also need to prove to the landlord that you have enough regular income to pay the rent each month.
And don't forget there will be bills to pay on top, such as:
Gas and electricity

Water

TV Licence

Council tax

Landline

Broadband

Service charges
Living with friends, or other young people keen to share the costs, can make moving into your first rented home more affordable.
But make sure you choose your flatmates wisely.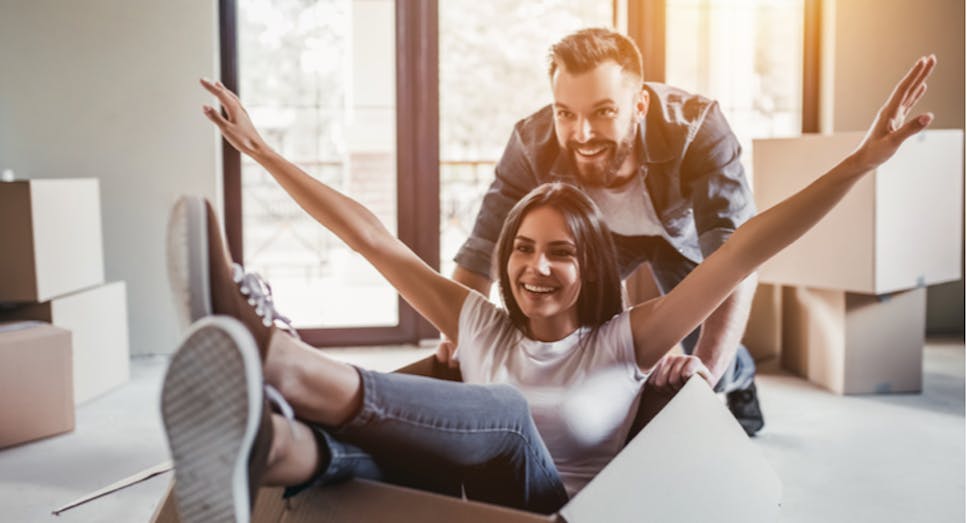 Moving in to a rental property
There are a number of things to check when choosing your first home. These include:
Bills: when visiting a property, ask how much the bills come to on average, as you need to know you can afford them. Then check if you can save by switching

Contract: check the rental agreement carefully before you sign it and make sure you know how much notice you have to give if you want to move out

Inventory: go through the inventory listing everything in the property when you move in because anything that is missing or damaged will come out of your deposit when you move out

Meters: when you move in, avoid having to pay for any outstanding bills by finding the gas, electricity and water meters straight away and making a note of the readings
Sharing a house or flat
Moving in with friends, or likeminded young people, is a lot cheaper than renting a place on your own, and can be great fun.
It can, however, be a nightmare if your flatmates turn out to be total slobs or party animals.
Money can also be a tricky subject. Ways to prevent problems arriving include:
Check the contract – will you be liable for someone else's rent payments if they disappear?

Split the bills – if your name is on a bill, you alone are responsible for paying it, so it's a good idea for each person to have at least one bill in their name. You can then split the total cost accordingly

Have a house kitty – everyone putting £5 or £10 a month into a kitty to buy household essentials such as milk and loo roll can avoid unpleasant shopping standoffs. Alternatively, take turns to buy these items

Stick to your shelf in the fridge – appointing each housemate a shelf or area of the fridge, plus some cupboard space, is a good way to avoid any confusion about what is whose
Insuring your valuables
When you move into your home, you will need contents insurance to protect your belongings in case of burglary, or an event such as a fire or a flood.
If you live alone, a standard policy should be fine. However, if you share a property, you may find it harder to get reasonably priced cover.
If you can lock the door to your room, you can take out a shared house contents policy that covers everything in it – but be aware it won't cover items left or stored elsewhere in the house.
If you have lots of hi-tech equipment, gadget insurance may also be a good idea.
Saving for a deposit
If you want to buy your own home, you will need a deposit of at least 5% of the purchase price.
So if you want to buy a flat for £200,000, you will need £10,000 plus extra funds to cover buying costs.
Some young people remain in the family home so they can save more towards a deposit, rather than spending it on rent.
Either way, the key is to save as much as possible each month into a high-interest account.
Options include:
Starting a pension
Retirement may seem a long way off. But the sooner you start contributing to a pension, the longer your money has to grow.
All employers are now obliged to enrol their staff into workplace pension schemes.
Any money you pay into these schemes should be topped up both by your employer, and by the government, in the form of tax relief.
But if you don't have access to a workplace pension, for example if you're self-employed, you will need to look into other ways of saving.