Check your home cover – and keep the criminals at bay this Christmas
Presents starting to pile up around the house since you started your festive shopping? Here's how to make sure you're covered in the run-up to Christmas.
With family finances feeling the pressure from rising inflation – and retailers warning that global supply chain issues may cause shipping delays  – many of us have started our Christmas shopping earlier than usual this year in a bid to spread the cost and get ahead of the game.
On top of this, lots of people will have taken advantage of the discounts up for grabs on Black Friday and Cyber Monday.
While there's nothing wrong with getting organised, if your home is now starting to fill up with presents, you need to be careful. The value of any gifts you have stashed away will have increased the value of your contents, and could exceed your policy limit.
This could leave you exposed should burglars decide to strike.
Burglars are busy at this time of year
The festive period is a tempting time for thieves who know that, after a frenzied shopping period, homes will be filling up with more expensive goods than usual. This includes technology, toys, games, gadgets and jewellery.
At the same time, since the clocks changed, the longer, winter nights mean there are more opportunities for burglars to target people's homes under the cover of darkness.
The festive season is peak time for breaks-ins, and, as a result, throughout December insurers report a rise in claims for thefts.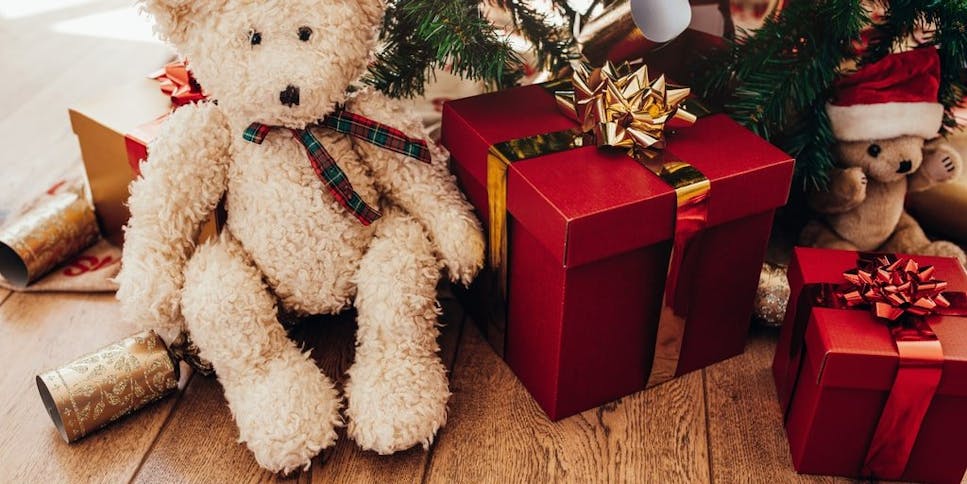 Some insurers offer additional cover
With so many things to do to get ready for December 25, it's easy to get distracted – and forget about insurance.
The good news is, many insurers automatically offer additional cover around Christmas and New Year, meaning you don't need to do anything.
This is often an uplift of 10% – or even 20% – to account for the fact families will have more valuables in the home.
This uplift usually applies for one month before Christmas and one month after – though the exact Ts and Cs will vary from one insurer to the next.
Check your cover
If you're not sure whether or not you've got the right level of cover for extra possessions, now is the time to check your policy – or speak to your insurer to find out if your policy includes a seasonal uplift.
Crucially, you must not assume you have additional cover, as uplifts aren't always automatic.
Also remember to check if expensive items need to be listed separately on your policy. Most insurers set a 'single-item limit' which may be around £1,500. If you have any valuables which are over the limit, such as smartphones, laptops, gadgets, or expensive items of jewellery, they may need to be listed individuals as 'specified items.'
Get peace of mind
As we head towards Christmas, having the right cover in place will give you the peace of mind of knowing your home and possessions are adequately protected – and that you are not putting yourself at risk of opportunistic thieves.
This will mean that rather than worrying about something going wrong, you can focus all your energies on enjoying the festivities.
Think carefully when buying a new policy
If your home insurance is up for renewal some time soon, don't sit back and let your policy auto-renew, as you could end up paying over the odds for your cover.
Now is the time to take action, as by comparing deals and switching to more favourable rates, you could make some big savings. Research shows that by shopping around, you could save up to £114 on your home insurance*. With MoneySuperMarket, you can get a quote in less than five minutes.
Tips to help you deter the crooks at Christmas
 Always lock your doors and windows when you leave the house. If you have an alarm, make sure you use it.

As dark houses are a clear sign that no-one is home, invest in some timer lights. Also think about leaving the radio on when you head out.

 Look into joining your local Neighbourhood Watch Scheme. Once you've joined, put the sticker in the window as this can act as a deterrent.

Don't leave wrapped presents on full view under the tree. Draw your curtains at night.

Dispose of your rubbish with care, as empty boxes from TVs, computers, gadgets and games outside your home will advertise exactly what you got for Christmas.

Think carefully about what you post on social media. Posts on Facebook, Instagram and other sites bragging about what expensive goodies Santa bought you on December 25 are a calling card for burglars. Check your privacy settings carefully. Better still, resist the temptation to post this information at all.
*