Get the lowdown on mortgages for first time buyers
Your home may be repossessed if you do not keep up repayments on your mortgage
Who qualifies as a first-time buyer?
You'll be classified as a first-time buyer if you – and anyone you are buying with – are purchasing your first residential property. If you've owned a house or flat before - in the UK or abroad - you're unlikely to be eligible for many of the schemes designed to help first time buyers on to the property ladder.
This is true whether you owned an entire property or a share in one, for example as a joint tenant or under a shared ownership scheme. Different schemes will vary in their rules and criteria so read any small print first before applying.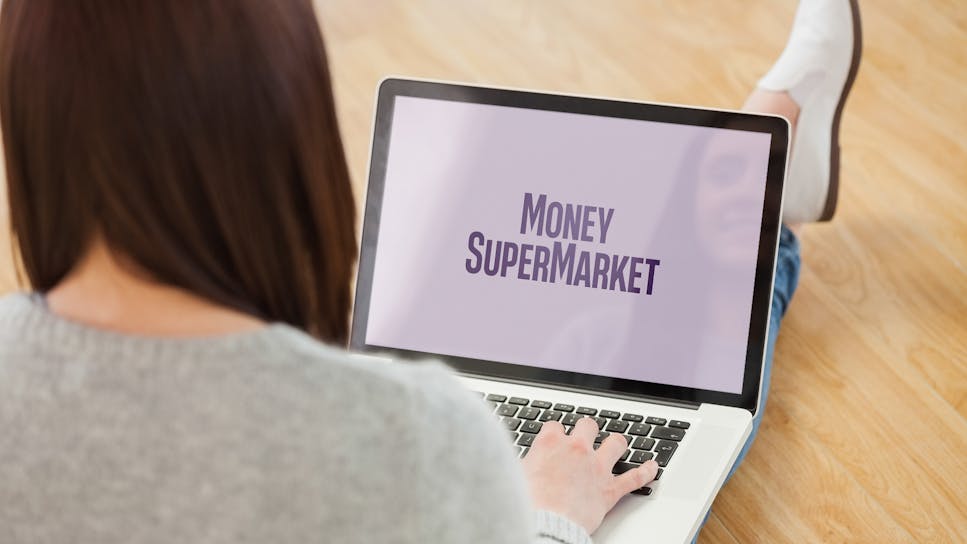 What are the latest schemes available to help first time buyers?
There are a number of schemes designed to help first timers get into the property market. Among the newest is the First Homes Scheme – which offers a 30% discount on the market value of new build homes – but only to eligible first time buyers, with a priority for key workers and army veterans.
In addition, many mortgage lenders will lend to any home buyer who may only have a 5% deposit. This is under the 95% mortgage scheme where the government has agreed to underwrite a part of the loan. Eligibility criteria is in place. For example it is only available on property purchases worth up to £600,000. But this scheme could help thousands of people into home ownership.
How can I get a first-time buyer mortgage?
Buying your first home can be a really exciting time so you want to ensure your mortgage search doesn't derail your plans. And the best way to keep things running smoothly is through early preparation.
Before applying for your first mortgage you will typically need to have done the following:
Checked your credit file and credit rating with one of the main credit reference agencies. You can get hold of your file for free using credit monitor and make sure all the information held about you is correct. Find out more about how you can boost your score so you're in the best possible financial position and ready to apply for a mortgage

Saved up a cash deposit. The greater the cash savings you can put down towards your first home purchase the less you will need to borrow through a mortgage. This will also mean you should have a lower loan to value ratio on your property and this reduces the risk of negative equity and should give you access to better borrowing rates. As a minimum most lenders require you to have at least a 5% cash deposit towards your property purchase

Talked to a mortgage broker to get an estimate of how much you can afford to borrow as a mortgage. From this you can work out what sort of property prices you can afford in your area – ideally before you start house hunting
You will usually need a regular income to apply for a mortgage. This is because the repayments on your home loan will begin immediately, and you will need to demonstrate to the lender that you can meet these payments comfortably.
What deposit do I need for a first-time buyer mortgage?
Your deposit is the amount of money you have available to put towards the cost of your first home. Lenders typically like buyers to put down a sizeable mortgage as security. The size of your deposit will help determine how much you need to borrow as a mortgage - the more money you've saved the less you'll need to borrow from the bank.
Your level of deposit – expressed as a percentage of your property value – is important because this represents the level of risk to the bank or building society lending you the money.
For example, if your first home purchase has a value of £250,000 and you've saved £25,000 to pay towards it in cash – that's a 10% cash deposit. It means you'll need to borrow £225,000 in a mortgage from the bank, so the loan to value – or LTV - of the mortgage is 90%.
In contrast, if you've saved £50,000 that's a 20% deposit – so the mortgage (at 80% LTV) you need is less and this represents less risk to the lender.
A bigger deposit will usually also give you access to more competitive mortgage rates. While you can get a mortgage with a 5% deposit, if you can save up more, for example a 10% or even 15% deposit, you'll usually have more choice of mortgage deals and at lower rates. This could save you a lot of money over the course of your mortgage.
Often family members, such as parents or grandparents, can help with a deposit towards a first home. This can be helpful for first time buyers struggling to get the funds together for their home purchase. But there can be potential legal and tax issues to bear in mind with a 'gifted' deposit.
As well as a deposit you will also need funds to cover the various fees associated with property purchase, including mortgage fees, property searches, surveys, and conveyancing services. There could also be stamp duty to pay depending on the purchase price of your first home, and you'll need to pay for buildings insurance on your home.
How much can I afford to pay for my first home?
The amount you can afford to pay for your first house or flat will generally depend on a range of factors, such as:
The size of your deposit

How much you can borrow from a bank or building society

Whether you need to budget for making home improvements
You can use our handy mortgage calculators to find out how much you could borrow and to work out how much a mortgage will cost you each month.
It's important to ensure you'll be able to afford the monthly repayments before making an offer on a property. If you're thinking of taking out a tracker mortgage you can also check how base rate increases would affect your mortgage costs with our base rate calculator.
Can I get a first-time buyer mortgage?
When you apply for a mortgage the lender will assess your affordability by looking at your annual salary and any other income you receive, as well as your outgoings, including credit card and loan debts, household bills, childcare, and general living costs.
The lender will also check your credit history to see whether you're a reliable borrower and will then use this and its affordability assessment to decide how much you can borrow.
The size of your cash deposit towards the home purchase will also have an impact. Mortgage providers usually have a maximum loan-to-value (LTV), or percentage of the property value, they're prepared to offer. If, for example, you want to buy a £200,000 property on an 85% LTV mortgage, you'll need a 15% deposit, which comes to £30,000.
When should I apply for a first-time buyer mortgage?
When you're ready to start viewing properties it's a good idea to get a mortgage agreement in principle from one or more lenders. This will give you a good idea of how much you can borrow. Estate agents may also want to see this to ensure you're serious about buying.
Before going ahead with an agreement in principle application check whether the lender will carry out a credit check. This will usually appear on your credit file.
An agreement in principle is generally valid for between 30 and 90 days and is an estimate rather than a guaranteed mortgage offer.
Types of mortgage for first-time buyers
How much you'll pay in monthly mortgage repayments will depend on the size of the loans and what type of mortgage you get. The different types of mortgages include:
Fixed-rate mortgages: a fixed-rate mortgage will keep your monthly mortgage repayments at a set rate for two, three or five years – although in some cases, you can fix for as long as 10 years. Once the deal has ended, it's usually best to switch mortgages to avoid paying your lender's standard variable rate (SVR), which is likely to be much higher than your fixed rate deal.
Tracker mortgages: a tracker mortgage tracks the Bank of England base rate, which means that the amount of interest you pay each month could go up or down if the base rate does. If you decide to go for this option, make sure you could afford your repayments if interest rates rose.
Discounted variable-rate mortgages: a discounted, variable-rate mortgage usually lasts for between two and five years and is fixed at a set percentage below your lender's SVR. However, if the SVR changes, your mortgage rate will change too.
Offset mortgages: with an offset mortgage you can use a linked savings account to offset against the amount you owe on your mortgage. So instead of earning interest on your savings it means you pay less interest on your mortgage. This is because your savings balance is used to offset the amount you owe in mortgage debt – and you only pay interest on the debt balance.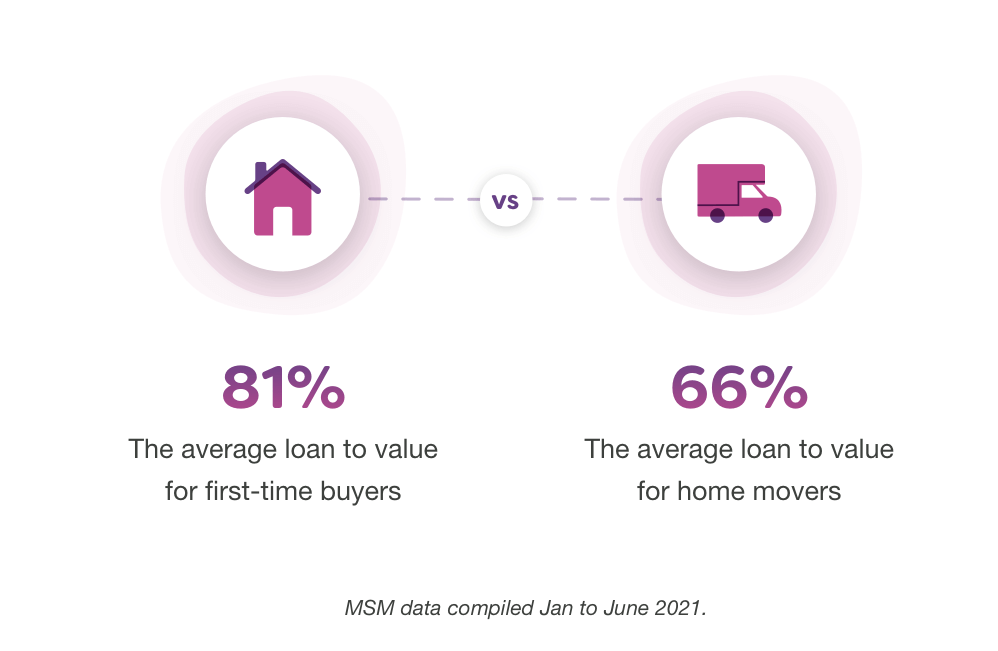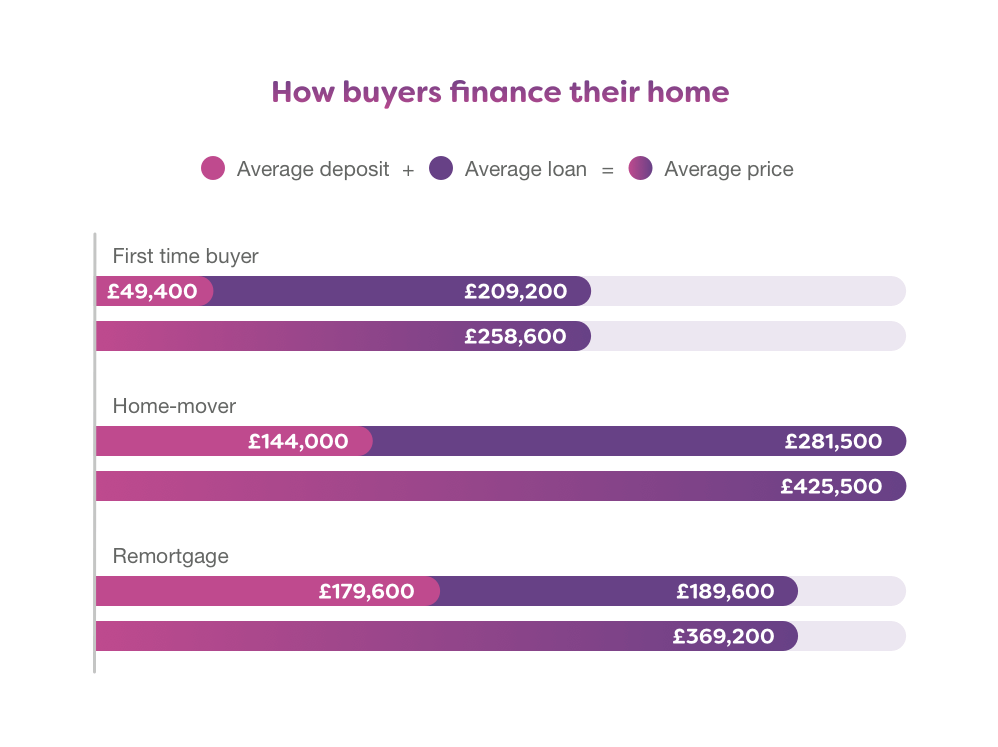 Stamp duty for first-time buyers
Stamp duty land tax (SDLT) is a tax you'll have to pay when purchasing a property or land above a certain value. Stamp duty is levied in England and Northern Ireland and there is the equivalent Land and Buildings Transaction Tax in Scotland and Land Transaction Tax in Wales.
Typically the first portion of the value of a property is free of the tax, for example up to £180,000 in Wales, and then the tax is levied in tiered rates above that.
The amount of stamp duty or land tax you'll pay depends on the value of the property you're buying and whether it is in England or Northern Ireland, Scotland or Wales – as the tiered rates of tax and the thresholds at which point it is charged vary across the UK.
First time buyers in England and Northern Ireland can take advantage of stamp duty relief on the first £300,000 of property value - provided the property they are buying is worth £500,000 or less. They will then pay 5% on property value between £300,001 and £500,000.
If you're not a first time buyer or the property you're buying is worth more than £500,000 then standard stamp duty rates will apply.
The standard nil rate band threshold for stamp duty in England and Northern Ireland is £125,000. In Scotland the nil rate band threshold for first-time buyers is £175,000.
Sometimes you can add your stamp duty bill onto your mortgage – but this will be down to the discretion of your mortgage lenders, your affordability and eligibility. Remember if you do this you could add considerably to the outstanding debt on your mortgage.
What other costs do I need to budget for?
When you buy a property you might also need to pay various fees and charges upfront. It is usually a good idea to instruct a conveyancer or solicitor to help with your purchase and they will inform you of the charges you need to pay. In some cases, some of the legal fees are included as part of your mortgage but not always. Extra costs are likely to include:
You may also need to buy essential items such as appliances and furniture and cover the cost of a removal service – or at least a rental van.
What other schemes are available to help first-time buyers?
Help to Buy: Equity Loan
If you've managed to save a deposit of at least 5%, you might be able to use the government's Help to Buy equity loan scheme – a new version of which was launched in April 2021.
Available to first-time buyers in England, the scheme offers loans of up to 20% – or 40% if you're in London – of the value of a new-build home costing up to £600,000. The scheme is open to first-time buyers and those looking to move up the ladder.
The loan is interest-free for the first five years, and from year six, you'll be charged 1.75% interest on the loan amount. Each year after that, the amount of interest you pay will then rise in line with inflation, plus 2%.
Lifetime ISA
If you're aged 18 to 39 and are saving up for a deposit to buy your first home, you can save into a Lifetime ISA where cash is topped up with a 25% bonus by the government. You can pay up to a maximum of £4,000 a year into the account, which can be a cash ISA or a stocks and shares ISA, and claim an annual government bonus of up to £1,000. You can use this money to buy a property costing up to £450,000.
What other options are there for first-timers struggling to get on the property ladder?
Joint mortgages
If you're struggling to borrow enough to get onto the property ladder, one way to raise a larger deposit and get a bigger mortgage is to buy a home with your partner or with one or more friends or family members.
You can take out a joint mortgage as joint tenants, which means all parties own an equal share of the property, or as tenants in common, with which the split can be calculated on how much each person puts in.
Either way, it's a good idea to seek independent legal advice before taking out a joint mortgage to make sure you all agree what happens to the property should one of you want to sell or leave.
Shared ownership
If you're a first-time buyer earning less than £80,000 a year (or £90,000 in London), you could be eligible for a shared ownership mortgage, with which you buy a percentage of a property – say 25% - and pay rent on the rest.
This can be a good option if you only have a small deposit, as you only have to find say 10% of the value of the share you buy. You can often increase the share of the property you own when it becomes affordable, while stamp duty can usually be deferred until you own 80%.
Guarantor mortgages
A guarantor mortgage is another way to take out a larger mortgage for your first home. With a mortgage of this kind, the guarantor – most likely a parent or close family member – promises to cover the mortgage repayments if you cannot.
Although the guarantor's name won't go on the property deeds, it's still a good idea to seek independent legal advice before asking someone to guarantee your mortgage – just to make sure everyone understands the rules.
Compare mortgages for first-time buyers
It's quick and easy to compare first-time buyer mortgage deals using our mortgage comparison tool. Just enter a few details, such as the value of the property you want to buy, the size of your deposit, and the length of time you want the mortgage loan for and we'll show you a list of mortgage rates from different providers that match your needs.
You can filter the results by the type of mortgage you prefer, as well as the monthly repayments you'll have to make. To get a true idea of the total cost you can also choose to add any fees to the mortgage balance. Alternatively, you can request to see mortgages that have no product fees – although generally these will have higher interest rates.
Remember though that the comparison tool doesn't take into account your financial situation or your credit history so monthly repayments and rates could change when you apply for a mortgage in principle or when you get a mortgage offer.