What is joint life insurance?
Joint life insurance policies provide life insurance cover for two people. Here's how it works
How does joint life insurance work?
Joint life insurance normally works much the same as regular life insurance: you and your partner agree to pay a small monthly premium for a set period of years, and if you die during that time, the survivor receives a lump sum of money. This is called a 'first death' policy.
As with all life insurance policies, the insurance firm assesses both people for their health and lifestyle before offering them a premium, which will vary according to health, age and occupation.
You can also buy 'second death' life insurance, which also pays out once – but only after both policy-holders have died. In this case, the money goes to someone else named as the beneficiary. This type of insurance is less common and more expensive, because it's typically only offered as an option when you take out a whole-of-life insurance policy – which guarantees a payout from an insurer when the second partner passes.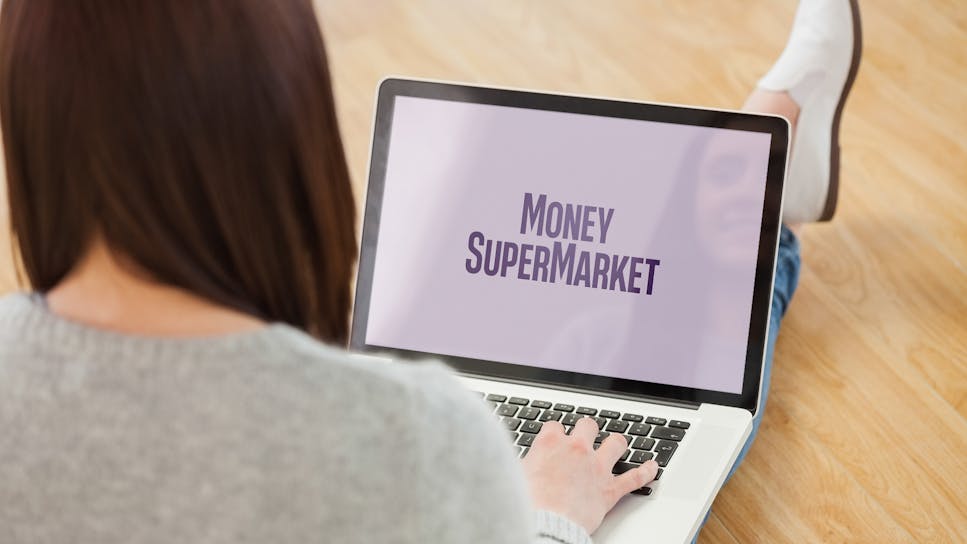 What is the difference between joint life insurance and single policies?
Joint life insurance is different to single life insurance in one main way: two people are covered by one policy. Otherwise, both policies work the same way. There's one payout, and one monthly premium – which is usually more expensive than one single life insurance policy, but less than two individual policies.
[According to MoneySuperMarket data correct as of March 2021]
What are the benefits of a joint life insurance policy?
There are plenty of reasons for a two people to consider taking out joint life insurance, including:
Cheaper premiums: In most cases, joint cover is cheaper than taking out two individual life insurance policies

The pay-out is due whoever dies first: The same size of pay-out is made after the death of the first policyholder, even if they are not the main breadwinner

Not just for couples: Joint life insurance can be taken out by unmarried couples, or even in non-romantic situations – by business partners, for example
What are the disadvantages of joint life insurance?
While joint policies can offer lots of flexibility and are usually more expensive, they are not without issues. Consider the following:
If a relationship ends, cover cannot be split: If a couple with a joint policy split up, your insurer will not divide the cover

Circumstances change: If one partner decides they don't want to pay their share of the premium or can no longer afford it, and the other policyholder is unwilling to cover both, the policy ceases for both parties

It isn't always cheaper: If one partner is in much worse health than the other, or has a more dangerous job or earns considerably more, joint premiums could end up more expensive overall
[According to MoneySuperMarket data correct as of March 2021]
How much life insurance cover do I need?
There are a lot of reasons to take out life insurance. A joint policy pay-out can be used to help cover the following:
Mortgage repayments

Household bills and day-to-day expenses

Any current or future school fees

Outstanding debts on credit cards or loans

Extra money to look out for your loved ones
MoneySuperMarket has a life insurance calculator which can help you decide how much you want to be insured for in the event of your death.
Can I add critical illness to my joint life insurance policy?
You can add critical illness cover to your standard joint life insurance policy, which pays out when you are diagnosed with certain severe illnesses. Critical illness can only be claimed once on a joint life insurance policy.
Your joint life insurance policy will continue as normal once a claim has been made for critical illness, until the first partner dies.
Can a joint life insurance policy be put in trust?
If your joint life insurance policy pay-out is made on a first-death basis, the money is automatically be paid to the surviving partner. You can also choose to write your policy 'in trust', which would name a third beneficiary in the event that both of you pass away at the same time.
This means the money won't be added to your estate and subjected to inheritance tax, so your beneficiary will likely receive the money quicker.
A joint whole-of-life life insurance policy designed to pay out on a second-death basis can also be written in trust. This will often used to help cover the cost of any inheritance tax bills on your estate.
What happens to joint life insurance in case of a divorce?
If you and your partner separate during the term of a joint life insurance policy, the cover can't be divided. You can ask your insurer to split the policy into two separate policies, but that is done at their discretion.
Your insurer will no doubt apply terms and conditions to separating a policy. For example, they may ask you to inform them within six months of the separation. Be prepared for your monthly premiums to increase, and you may well be asked to update your health and lifestyle information.
Compare joint life insurance quotes
The best way to find a good deal on joint life insurance is to compare policies with MoneySuperMarket. We work with insurers from across the market to find deals that suit almost any circumstances.