Why should I care about inflation?
Feel a bit baffled by inflation? We explain how it affects you and your finances
What is inflation?
Inflation is the measure of the cost of living, and includes things such as your food, energy bills, travel and clothes.
It has been going up in recent months and surged to 4.2% in October. This is a big leap from 3.1% the previous month, and well above the Bank of England's target of 2%.
This latest increase was predominantly driven by household energy bills, the price of fuel at the pumps, and the cost of restaurants and hotels.
Worryingly, this could also be just the beginning, as the Bank has warned inflation could hit 5% next spring.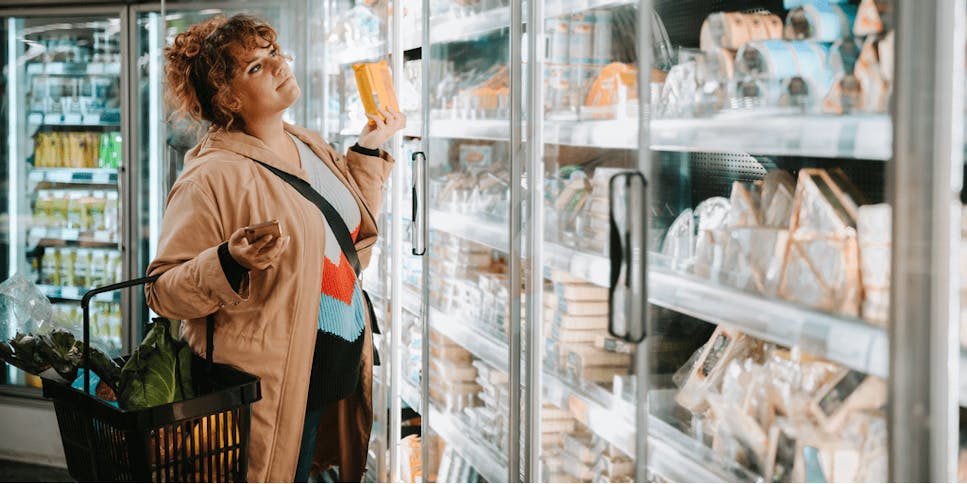 How does inflation affect me?
Rising inflation means households get hit by higher prices. It means that life gets more expensive.
While having to pay more for things such as the grocery shop, gas, electricity and petrol can put pressure on budgets at any time, you may feel the squeeze on your finances even more acutely right now, at what is an already challenging time.
Where do interest rates fit in?
One way to manage inflation is by raising interest rates.
For now, the Bank has held off from hiking interest rates from their current record lows of 0.1% in a bid to ease the cost of living squeeze. However, there is widespread speculation we could see a rise soon.
In fact, the Bank has warned that interest rates could reach around 1% by the end of 2022.
Is inflation good or bad?
If you're a saver, rising inflation is bad news as it erodes the spending power of your hard-earned cash.
At present, savings rates are particularly exposed, and falling behind inflation by a significant margin.
In fact, inflation is currently more than four times higher than the interest rates paid on easy-access savings accounts.
If, however, you're a borrower, record low interest rates are good news. Mortgage rates have reached rock-bottom, making it cheaper to get on the property ladder, or to move up to the next rung.
That said, with mortgage rates already starting to edge up, you need to act fast to lock into an uber-cheap deal.
And, if you are on a variable-rate mortgage, such as a tracker, it's well worth looking to take action now and move to a fix, as when interest rates rise, you could see your monthly mortgage payments go up.
To compare mortgage deals, head here.
How to beat inflation:
Seek out the best rates on your savings
As inflation can eat away at your savings, it's important to shop around for the best rates you can find.
If you're happy about locking your money away, the best rates are likely to be available on fixed-rate bonds. The top-paying accounts require you to tie your money up for five years, but you need to think carefully if you are comfortable fixing for this long
If you want to avoid your money being eroded by inflation, you might want to think about giving up the uncertainty of cash deposits in favour of the ups and downs of investing. But investment isn't without its own risks, so you need to research carefully before considering it. You also need to be in it for the long term – with a horizon of at least five years – to ride out the highs and lows
Another easy way to boost your bank balance is by looking out for banks offering a cash incentive to switch your current account. 
Save on your supermarket shop:
Try the 'down-shift' challenge. This means shopping for own-brand products. Also try shopping at budget superstores

Make the most of loyalty schemes such as Tesco Clubcard and Sainsbury's Nectar card to help you make savings

Use a cashback credit card to earn as you shop. For example, the American Express Platinum Cashback Everyday card pays 5% on your spending for the first three months

Take advantage of cashback sites, such as Topcashback and Quidco, when shopping online to get money back as you spend
Save on your household bills
While our advice is still not to shop around for your energy tariff right now in the midst of the ongoing energy crisis, it is still possible to shop around and make savings on other outgoings, such as your broadband and phone
You can also make big savings by shopping around on your insurance, so make a note of when each of your policies is up for renewal. Compare deals to make savings on the likes of car, holiday cover, home and pet insurance
Make some easy savings by cancelling any subscriptions you no longer need or use, including those you set up during lockdown. Go through your bank statement and look for things such as online gym classes or streaming services. Also stop paying for insurance for items you no longer own