What is TNT Sports, and what happened to BT Sport?
BT Sport is dead – long live BT Sport. Instead, it's been replaced by TNT Sports as of 18th July 2023. Here's what sports fans need to know.
What is TNT Sports?
TNT Sports is officially the new name of BT Sport in the UK and Ireland. The rebrand comes following a merger with Warner Bros Discovery, who already handle a global TNT Sports brand.
Everything that you're used to seeing on BT Sport will now be hosted on TNT Sports – along with even more sporting content, too.
And anyone can subscribe, via the discovery+ app.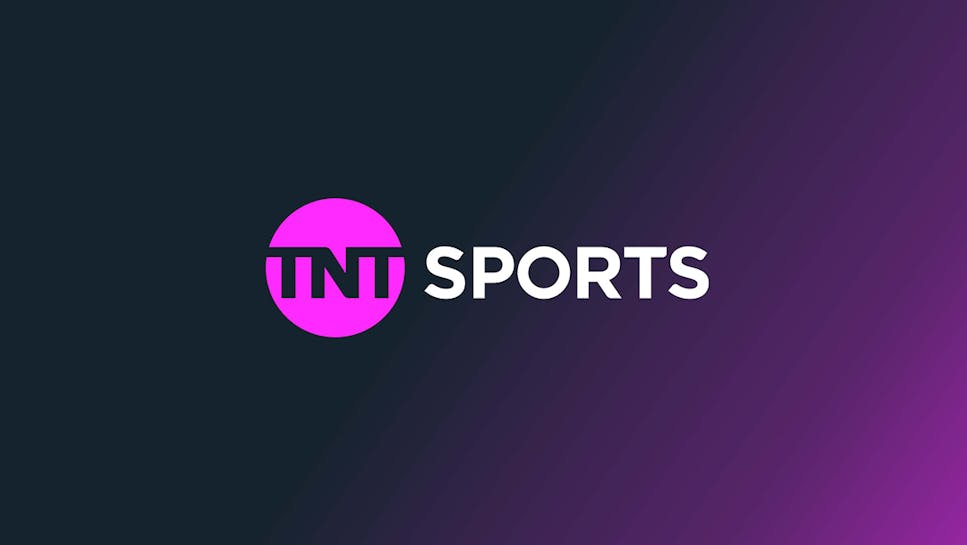 What can I watch on TNT Sports?
You can watch everything formerly covered by BT Sport, including:
Premier League

UEFA Champions League

UEFA Europa League

EUFA Europa Conference League

Gallagher Premiership Rugby

Heineken Champions Cup

EPCR Challenge Cup

MotoGP

Cricket

UFC

Boxing

WWE
You get four TV channels, and up to six digital or red button channels, plus the TNT Sports Box Office.
Many subscribers will also get access to a wealth of extra entertainment content too, via the discovery+ app (see below).
I had BT Sport – how do I watch TNT Sports?
This depends on how you subscribed to it. For more information, see the full guide on BT's website.
TNT Sports on BT TV, Sky TV, and Virgin Media TV
If you subscribed to BT Sport via your pay-TV package, the live channels will be right there in your TV guide as usual. You can also press the red button to get more content.
You don't need to do anything – the switchover will be automatic.
BT TV customers can access TNT Sports through the BT TV app. You'll also get the Premium plan on the discovery+ service included – giving you access to tons of extra entertainment too. Just navigate to the app on your TV to watch it.
What if I subscribed to the BT Sport app?
You'll still have access – only now you need to watch your sports through the discovery+ app instead.
Discovery+ is available on plenty of platforms, including smart TVs, mobiles, tablets, TV set-top boxes and plug-in sticks, and more.
You just need to activate your new discovery+ account, which BT is ready to push the button on as soon as you're ready. Head to the BT website to see how to activate it.
BT Sport Monthly Pass
The Monthly Pass is no longer available, unfortunately.
However, TNT Sports subscription via discovery+ works on a monthly basis, much like Netflix. That means you can cancel and re-subscribe whenever you want to, even if it's just for a month.
So you can still subscribe short-term just to catch your favourite events, then cancel it when you're done.
If you're currently part-way through a BT Sport Monthly Pass, you can still access TNT Sports for the remainder of the month. See above to find out how to watch your sports.
How do I get TNT Sports?
It's easier than ever to get TNT Sports.
If you have a pay-TV package from BT, Sky, or Virgin Media, just contact your provider or visit their website to get TNT Sports added to your plan. Prices vary by provider.
Or, you can sign up to the discovery+ app and subscribe to TNT Sports through that. To do so is currently £29.99 per month, and also includes Eurosport and other entertainment from discovery+.
Want to get more on your telly? Compare pay-TV packages with MoneySuperMarket.