What is European breakdown cover?
Breaking down is the last thing you want when driving abroad, but it always helps to be prepared – learn more with our guide to European breakdown cover.
What is European breakdown cover?
Taking out European breakdown cover means you'll be covered if your vehicle breaks down while you're driving abroad on the Continent.
Having European breakdown cover in place will ensure you could get your car repaired at the side of the road or at a local garage if you ran in to trouble. In more serious cases, if your vehicle needs to be brought back to the UK, your policy may also cover you for this.
Without the right cover in place, if you were to break down on your travels, you could find yourself forking out for the expense of having your car towed to a local garage and repaired or even bringing it back to the UK.
European breakdown cover won't be included in a standard breakdown policy you take out at home, so if you do plan to drive in mainland Europe, it's a good idea to start comparing European breakdown cover quotes.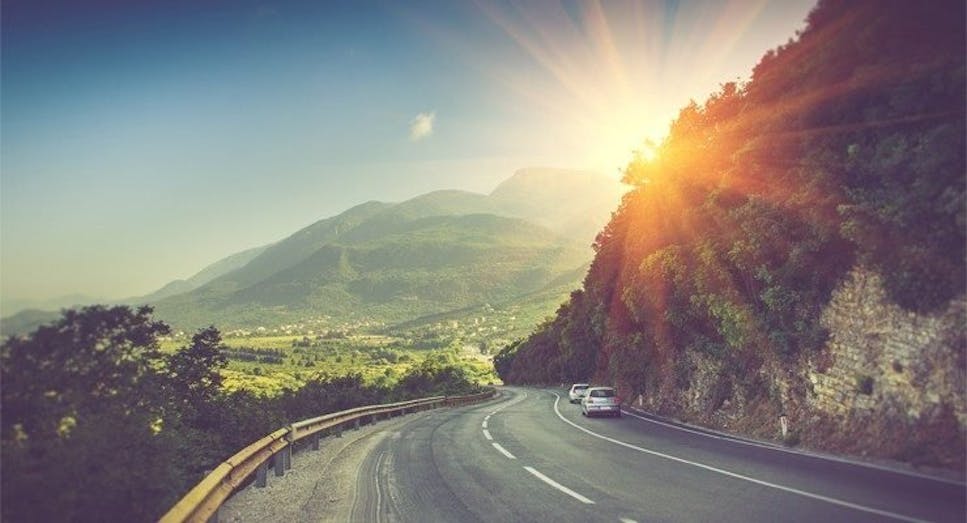 What types of European breakdown cover are there?
The type of European breakdown cover you get will depend on:
Your vehicle
You can get European breakdown cover for:
Cars, for all your standard driving needs

Motorbikes, if you're going on a two-wheeler tour

Vans, when you need to take your equipment with you.
Your trip
European breakdown cover can also be:
Single trip or short term, for trips once or twice a year

Multi-trip or annual, if you're a regular driver in Europe.
What's included in European breakdown cover?
European breakdown cover can vary between providers, so it's important to check what's included carefully, such as:
Number of callouts
Some insurers place a limit on how many callouts you can claim for before you have to pay an additional fee.
Cost of claim limits
There may also be a limit on the cost of each claim per trip, with you having to pay the rest.
24/7 assistance
You should be aware of whether or not your breakdown cover provider offers 24/7 assistance to ensure you aren't left stranded somewhere in the middle of the night.
Towing service
If your car breaks down and can't be repaired roadside, then it may have to be towed to a garage. Some providers include towing services as standard, some offer it as an additional extra, and some might charge you for it no matter what level of cover you take out – it's always best to check beforehand to be sure.
Certain countries
You should also check what countries are covered by a policy before taking it out, as you may have to take out different levels or types of cover for different countries to be included.
Assisted travel to destination
If your car can't be repaired and you need to get to your destination, some insurers will help you get there as part of their standard cover, while others might charge extra or require you to take out an extra policy.
Repatriation of vehicle and passengers
Some policies will also include cover in the event your vehicle needs to be taken back to the UK because it can't be fixed, others will include it as an extra. Some will also extend this to getting you and your passengers home.
Courtesy car
You may also be able to take advantage of a courtesy car if yours can't be immediately repaired, though it's best to check if you have to pay extra for this.
Wrong fuel
If you top up with the wrong type of fuel for your car, some policies may allow you to claim for garage repair – check whether it's included as standard in your policy.
Lost keys
Losing your keys can be a stressful situation, so it can be helpful to include cover for this in your breakdown policy.
Personal vs vehicle cover
Some insurers offer the option of personal European breakdown cover, instead of vehicle cover. This means you'll be covered if you break down in any car, provided it meets certain conditions – these will depend on the insurer, but could include:
Age of the vehicle: the cover might extend only to vehicles younger than a certain number of years.

Private registration: the vehicle may have to be privately registered in order to qualify for cover.
What affects the price of European breakdown cover?
The price you'll pay for breakdown cover can depend on:
How long you're away for: annual European breakdown cover is likely to be more expensive, though it will also probably be worth it if you're planning on taking regular trips across the Channel.
Where you're going: cover may be more expensive for certain countries, which could be due to more expensive repatriation or repair costs.
Your vehicle type: certain vehicle makes or models, or types of vehicles such as bikes and vans, might have different costs due to the varying repair and part replacement costs involved.
Your level of cover: as you would expect, more extensive levels of cover are likely to be more expensive.
What to do if you breakdown in Europe
Breaking down abroad can be particularly difficult as it can involve language barriers and different rules and regulations. However, there are certain steps you should take to ensure the safety of you and your passengers, and to support your insurance or breakdown claim if you need to make one.
Pull over. Pull up to a safe place away from traffic or, if you're on a motorway, onto the hard shoulder.

Exit the vehicle. Get everyone out of the car to a safe distance if it's an emergency or if you're on a motorway.

Call your provider. If you have breakdown cover for European travel, call your provider and tell them your location.

Call for assistance. If you don't have cover, call for assistance using your phone or by asking a local. In an emergency the number to call for all of the EU member states is 112.
Comparing European breakdown cover quotes
Finding a better deal for European breakdown cover is easier when you compare your options on MoneySuperMarket and our preferred partner Comparison Creator, as you'll be able to browse offers from a number of providers so you can find the one that suits you. All you need to do is enter a few details about you, your vehicle, and the cover you want to take out, and you'll have your quote in minutes.
Then you can sort through quotes by the price you'll pay and the cover included, as well as the number of call outs you can make and whether you'll need to pay excess. Once you've found the product you want, just click through and you'll be taken to the provider to finalise the deal.