Get the best out of your second viewing
When it comes to your dream home it's often a case of love at first sight, but while a first viewing is all about gut instincts, a second look should be much more hard-headed.
Here's everything you should check to make the most of that second visit.
Fixtures and fittings
Check the boiler. Does it look in reasonable condition? Has it been serviced recently?

Check the windows and doors. Do they open freely without sticking?

Test the taps, showers and toilets. Is the water pressure strong enough?

Check the lights and sockets. Is everything in working order? Make sure the property has a modern fuse board, particularly if it's an older building

Look for stains on floors, carpets and walls. Have things been moved to hide stains? Can stains be cleaned before you move in?

Examine the walls for cracks. Check if they have they been painted over

Check for signs of mould and damp. Look (and smell!) in places such as cupboards and built-in wardrobes

Check all the appliances work. Turn everything on to be certain, but ask permission first

Ask if you can go up into the loft. Have a look for any problems and check the insulation

Check the brickwork and woodwork. Are they in good condition?

Check the roof and roof tiles. Are any tiles missing or cracked? If there's a flat roof, when was it last checked?

Give the guttering the best once-over you can. Check for cracks and leaks, or signs of leakage such as stained brickwork

Check the drains. Are they clogged up?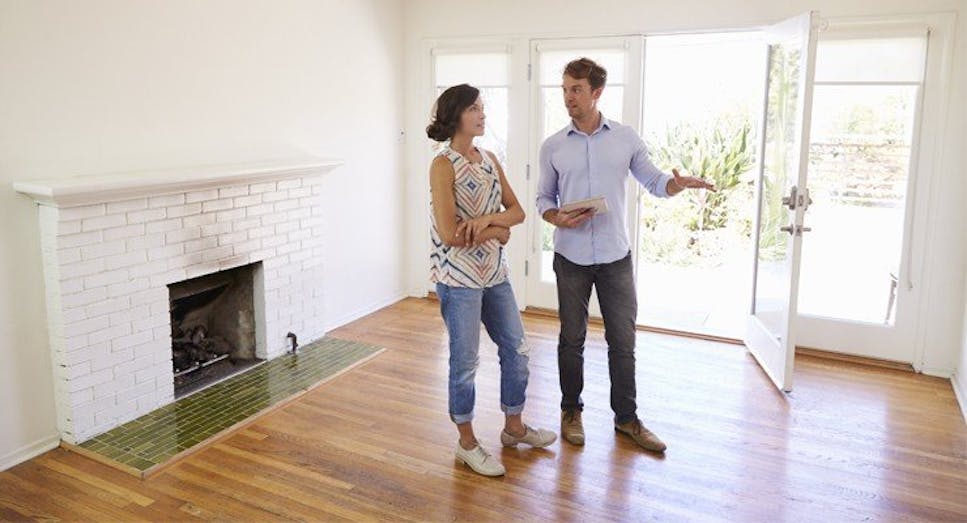 Practicalities
Think about the layout of the property. If you love open-plan living, but the property has separate dining room/living room/kitchen, then this may not be the right one for you

Are the rooms big enough to fit all your furniture? Is the garden big enough, and will it be private enough?

Check the mobile phone reception and internet speeds 

Ask yourself if you'll have to do any renovation work on the property?
Value
Find out how long the property has been on the market. See if you can work out why it hasn't sold

Think about the future and moving on. Will the property be easy to sell? Will it go up in value?

Compare the price of the property to similar ones in the area and further afield
Finally, scope out the local area for things such as public transport, noise levels, parking, shops, bars and restaurants, and schools.
Please note: any rates or deals mentioned in this article were available at the time of writing. Click on a highlighted product and apply direct.