Compare travel insurance for Australia
We've got some great tips for your trip Down Under – plus a reminder to sort out your insurance before you leave
There's nothing quite like a trip Down Under. It's a truly vast country, from its steamy jungles to its enormous deserts, all populated by weird and wonderful wildlife that exists nowhere else on Earth. And Australian culture is unique too: it's a friendly and laid-back land of hot sunshine, cold beer, and the famous 'fair go' spirit.
Australia is one of the greatest places in the world to enjoy some holiday adventures – whether it's diving in the Great Barrier Reef, surfing on the Gold Coast, or catching some white-water rapids in Tasmania. But whether you're in for a wild ride or just out for some winter sun, it's essential to get insured before you venture out to Oz. That way, you can relax and enjoy your holiday with peace of mind.
Do I need travel insurance for Australia?
If you're planning a holiday in Australia, you should always make sure you have travel insurance before you set off. That way, you'll be protected against many common travel problems while on your trip. For instance, travel insurance can cover you against illness, accidents, lost baggage and theft while you're on your Australian getaway.
Travel insurance also means you'll be able to reclaim your costs if you have to cancel or cut short your trip in an emergency – so you can relax and enjoy your holiday.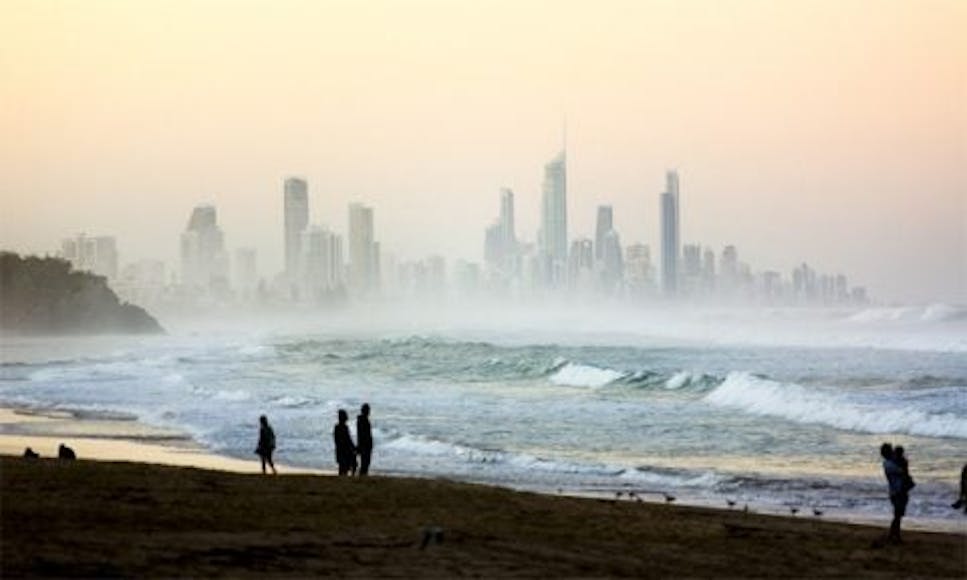 What type of travel insurance do I need for Australia?
Australia should be covered by any worldwide travel insurance policy. However, there are many different types of insurance that might suit your holiday. When you find the best travel insurance deals through MoneySuperMarket, you'll be able to tailor your insurance to your needs. Some categories to look out for:
Single-trip insurance: If you only want to cover your trip to Australia, select single-trip travel insurance, and type in Australia as your destination

Annual multi-trip insurance: If you take two or more holidays a year, it might save money to buy an insurance policy for the entire year. Remember that if you're planning to visit the USA, Canada or the Caribbean, you'll need a specific policy for these countries

Backpackers' insurance: If you're visiting Australia as part of a backpacking holiday, you can find great deals on backpackers' insurance, which can cover you for longer trips or if you'll be visiting several different countries
What should my Australia travel insurance include?
When you're choosing a travel insurance deal for your Australian holiday, watch out for these important features your cover should include:
You should also keep an eye on your policy's excess – that's the amount you'll have to pay yourself towards any claim. A higher excess usually means your premium is cheaper – but make sure it's an amount you'll be able to pay.
The full details of your insurance will be in your policy document, so make sure you read it in full before you choose a travel insurance deal.
What won't be covered in my Australian travel insurance?
There are some features that may not be included in your insurance for your trip to Australia. These are known as exclusions. Make sure know what you can and can't claim for before you make your holiday plans.
Some insurance policies might not cover you for accidents or injuries you sustain during dangerous sports, or even hiking or kicking around a football on the beach. MoneySuperMarket's insurance comparison tool allows you to quickly find out what activities will and won't be covered in any travel insurance policy. If you plan on enjoying any physical activities while on your Australian getaway, check that they're included first

If you have a pre-existing medical condition, or you've had one in the past for which you've received advice or treatment, you may be charged a higher premium. If this is the case, it may help to take out a special policy for pre-existing conditions

You may not be covered for incidents related to civil unrest, war or terrorism

If you suffer an accident or injury that can be linked to you drinking too much or using illegal drugs, insurers are likely to refuse your claim
When should my Australia insurance policy start from?
When you choose an insurance policy, make sure you're covered from the day you book your trip, not the day you actually leave. That way, you'll be covered in case you need to cancel your holiday before you set off.
Health and vaccinations
The quality of healthcare in Australia is excellent, and you should be able to access the same standard of care that you'd expect in the UK. Australia has a reciprocal health care agreement with the UK. This means that UK residents can receive emergency health care in Australian hospitals for free. This is helpful – but it's only a safety net, and not a substitute for travel insurance.
The agreement won't cover you if you need treatment for a pre-existing condition, or non-urgent injuries. It also doesn't cover prescriptions, or the cost of an ambulance. You'll also need insurance to cover the cost of an emergency repatriation back to the UK.
You won't need any special shots for Australia, but it's important to make sure you're up to date with all your ordinary vaccines before you set off. In particular, a tetanus shot is recommended.
Australia is famous for its deadly wildlife, so exercise extreme caution if you encounter any snakes, spiders,or jellyfish. There's some risk of dengue fever in the state of Queensland, so it's a good idea to avoid mosquito bites by using insect repellent. Tick-borne diseases such as West Nile virus are also present in some areas.
In practice, the biggest health risk you're likely to face in Australia comes from the sun. Always wear sunscreen, even on cloudy days.
The legal status of some medicines might be different in Australia. If you're travelling with prescription medicines, it's best to check in advance to make sure they're not controlled. You should also bring a copy of your prescription with you.
Australia fact file
Travelling to Australia: Key Information

Language

English

Currency

Australian dollar – compare travel money

Dialling code

+61

Plug sockets

Plug socket type I – adapter needed

Emergency services phone number

000

Vaccinations:

See the National Travel Health Network for latest information

Embassy address and contact details

Telephone: +61 2 6270 6666

FCDO travel advice

See UK gov website for latest information
Top travel tips for Australia
Australia is full of beautiful sights and exciting things to do. Use our travel tips to help you make the most out of your holiday Down Under:
Wear sunscreen: It really can't be repeated enough. In the UK, schoolchildren are taught not to play in traffic; in Australia, they're taught to wear sunscreen. The sunshine in Australia can be deadly: more than five hundred people die from heat stress every year. A good lather of sunscreen is the best way to protect yourself against these dangers, so make sure you don't forget

Get a flat white: It's taken over high streets across the world, but the best place to get a flat white is still in one of the trendy coffee shops of Melbourne. Head to Chapel Street to get a sip of the real thing

Beware the beetroot: In Australia, they do some things a bit differently. For instance, if you order a burger at an Australian restaurant, it's entirely possible that it'll come with a big slice of canned beetroot inside the bun. If that doesn't sound like your cup of tea, play it safe by asking for your sandwich without beetroot – even if it isn't mentioned on the menu

Don't spend a penny: In 1992, Australia withdrew its once-cent and two-cent coins, which means the smallest denomination you'll get is the five-cent. (The surplus coins were melted down to make the bronze medals for the 2000 Olympics in Sydney.) So if your change is rounded to the nearest five cents, you're not being robbed – it just means you won't have to lug around as much shrapnel

Meet the meat: Australians are proud of their iconic animals, but they also often enjoy a bit of bushtucker – the Australian version of wild game. Strange as it may seem, kangaroo steaks are now widely available in supermarkets and restaurants. It's a little leaner and more tender than beef, and much better for the environment too. If you're feeling a bit more adventurous, why not push the boat out and try emu or crocodile meat as well?

Tipping tips: Australia has a high minimum wage, and tipping won't be expected in pubs, bars or restaurants – but if you really appreciate the service, adding an extra 10% will be appreciated – it's entirely up to you

Adapt to the situation: Because Australia's history is so closely connected to the UK, a lot of travellers assume they'll have the same plug sockets as we do – but unfortunately that's not the case. To make things trickier, they don't use the European or American plug sockets either. Instead, strangely enough, they use the same plugs as in China. Make sure you grab some adapters before you go!

Catch a festival: Aussies love a street party, and the summer calendar's full of big public events to enjoy. Grab a cold one and enjoy Australia Day celebrations in January, Sydney's exuberant gay Mardi Gras parade, or the annual Big Day Out held in cities across the country

Hands off: Uluru – previously known as Ayers Rock – is one of the natural wonders of the world: a vast sandstone rock in the middle of the desert. But it's also a sacred site for Australia's Aboriginal population, and for that reason it's now illegal to climb. It's important to respect local traditions – and you can still get some awe-inspiring views from a hike around its base

Language barrier: Australians speak English – but maybe not as you know it. If you don't want to look like you've got kangaroos loose in the top paddock, it's best to know your sangoes from your sheilas – you'll be talking like a fair dinkum Ozzie before the arvo's out
Get the best price on travel insurance for Australia
Travel insurance for Australia is essential to keep your protected, but not all policies are the same. To find the cheapest Australian travel insurance that meets all your needs, it's important to compare before you buy.
MoneySuperMarket's comparison tool asks you a few simple questions about you and your holiday: where you are going, how long for and what you want your policy to cover, and in just a couple of minutes you can compare prices from a range of leading travel insurers.