Compare travel insurance for Australia
Planning a holiday down under? Understand what cover you need and find great deals on travel insurance before you leave
There's nothing quite like a trip to Australia. It's a truly vast country, from its steamy jungles to its enormous deserts, all populated by weird and wonderful wildlife that exists nowhere else on Earth.
Australian culture is unique too. It's a friendly and laid-back land of hot sunshine, cold beer, and the famous 'fair go' spirit.
Australia is one of the greatest places in the world to enjoy some holiday adventures but whether you're in for a wild ride or just out for some winter sun, it's essential to get insured before you venture out to Oz. That way, you can relax and enjoy your holiday with peace of mind.
Do I need travel insurance for Australia?
If you're planning a holiday in Australia, you should always make sure you have travel insurance as soon as you book. That way, you'll be protected against many common travel problems while on your trip. For instance, travel insurance can cover you against illness, accidents, lost baggage, and theft while you're on your Australian getaway.
Travel insurance also means you'll be able to reclaim your costs if you have to cancel or cut short your trip in an emergency. Ultimately, it means you can relax and enjoy your holiday.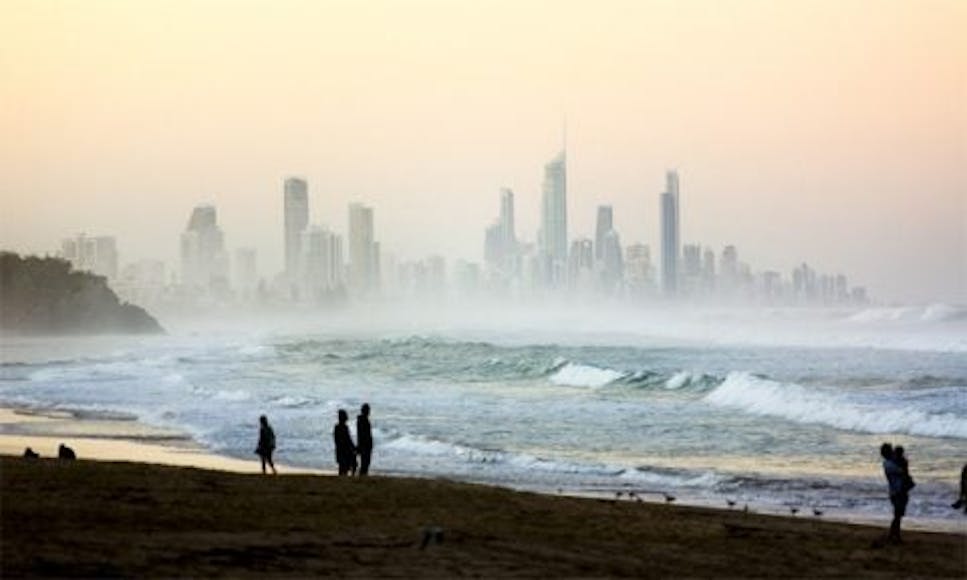 What type of travel insurance do I need for Australia?
Australia should be covered by any worldwide travel insurance policy. However, there are many different types of insurance that might suit your holiday.
When you find the best travel insurance deals through MoneySuperMarket, you'll be able to tailor your insurance to your needs. Some categories to look out for:
Single-trip insurance: If you only want to cover your trip to Australia, you may want to consider a single-trip policy as the basic option.

Annual multi-trip insurance: If you take two or more holidays a year, it might save money to buy an insurance policy for the entire year. Remember that if you're planning to visit the USA, Canada, or the Caribbean, you'll need a specific policy for these countries.

Backpackers' insurance: If you're visiting Australia as part of a backpacking holiday, you can find great deals on long term backpacker insurance. This can cover you for longer trips or if you'll be visiting several different countries.
What should my Australia travel insurance include?
When you're choosing a travel insurance deal for your Australian holiday, watch out for these important features your cover should include:
You should also keep an eye on your policy's excess. That's the amount you'll have to pay yourself towards any claim. A higher excess usually means your premium is cheaper. However, you should make sure it's an amount that you'll be able to pay.
The full details of your insurance will be in your policy document. Make sure you read it in full before you choose a travel insurance deal.
What won't be covered in my Australian travel insurance?
There are some features that may not be included in your insurance for your trip to Australia. These are known as exclusions. Make sure to know what you can and can't claim for before you make your holiday plans.
Some insurance policies might not cover you for accidents or injuries you sustain during dangerous sports, or even hiking or kicking around a football on the beach. MoneySuperMarket's insurance comparison tool allows you to quickly find out what activities will and won't be covered in any travel insurance policy. If you plan on enjoying any physical activities while on your Australian getaway, check that they're included first.

If you have a pre-existing medical condition, or you've had one in the past for which you've received advice or treatment, you may be charged a higher premium. If this is the case, it may help to take out a special policy for pre-existing conditions.

You may not be covered for incidents related to civil unrest, war, or terrorism.

If you suffer an accident or injury that can be linked to overconsumption of alcohol or use of illegal drugs, insurers are likely to refuse your claim.
When should my Australia insurance policy start?
When you choose an insurance policy, make sure you're covered from the day you book your trip, not the day you actually leave. That way, you'll be covered in case you need to cancel your holiday before you set off.
How do I get cover for extreme activities or sports in Australia?
Australia is a great country for outdoor sports and activities. If you're looking to do some scuba diving off the coast or go for a rock-climbing adventure, you may need to add extra cover to your travel insurance. Fortunately, such cover can usually be added to your travel insurance.
When creating a new quote with MoneySuperMarket's comparison tool, you will be able to select add-ons for extra cover on your holiday.
If you already have a travel insurance policy, you may be able to call and request that this cover is added on. However, this will likely increase its cost.
Can I access healthcare in Australia?
The quality of healthcare in Australia is excellent, and you should be able to access the same standard of care that you'd expect in the UK. Australia has a reciprocal health care agreement with the UK. This means that UK residents can receive emergency health care in Australian hospitals for free. This is helpful – but it's only a safety net and not a substitute for travel insurance.
The agreement won't cover you if you need treatment for a pre-existing condition or non-urgent injuries. It also doesn't cover prescriptions or the cost of an ambulance. You'll also need insurance to cover the cost of emergency repatriation back to the UK should this be required.
Do I need any vaccinations to visit Australia?
You won't need any special shots for Australia, but it's important to make sure you're up to date with all your ordinary vaccines before you set off. In particular, a tetanus shot is recommended.
Can I use my prescription medicine in Australia?
The legal status of some medicines might be different in Australia. If you're travelling with prescription medicines, it's best to check in advance to make sure they're not controlled. You should also bring a copy of your prescription with you.
Are there any risks to consider when visiting Australia?
Australia is famous for its deadly wildlife, so exercise extreme caution if you encounter any snakes, spiders, or jellyfish. There's some risk of dengue fever in the state of Queensland, so it's a good idea to avoid mosquito bites by using insect repellent. Tick-borne diseases such as the West Nile virus are also present in some areas.
In practice, the biggest health risk you're likely to face in Australia comes from the sun. Always wear sunscreen, even on cloudy days.
Get the best price on travel insurance for Australia
Travel insurance for Australia is essential to keep you protected, but not all policies are the same. To find the cheapest Australian travel insurance that meets all your needs, it's important to compare before you buy.
MoneySuperMarket's comparison tool asks you a few simple questions about you and your holiday: where you are going, how long for, and what you want your policy to cover? In just a couple of minutes, you can compare prices from a range of leading travel insurers.