Holiday home insurance explained
If you're lucky enough to own a second home, holiday home insurance can keep your property protected – even when you're not there
Do I need holiday home insurance?
If you have a second home, it'll face the same risks as your main home, so you'll need insurance if you want to protect it. Most standard home insurance policies won't cover a holiday home – but you can still find a specialised holiday home insurance policy to keep your second home protected.
Ordinary home insurance cover isn't enough because insurers usually insist that any property they cover isn't left empty for more than 30 days a year, ruling out most holiday homes.
If a home is unoccupied most of the year, it increases the risk of burglary or damage – for instance, if a pipe starts leaking while you're away, you might not discover it until after there's been significant water damage.
Holiday home insurance is designed to cover these extra risks, though it's likely to be a touch more expensive than insuring your main home.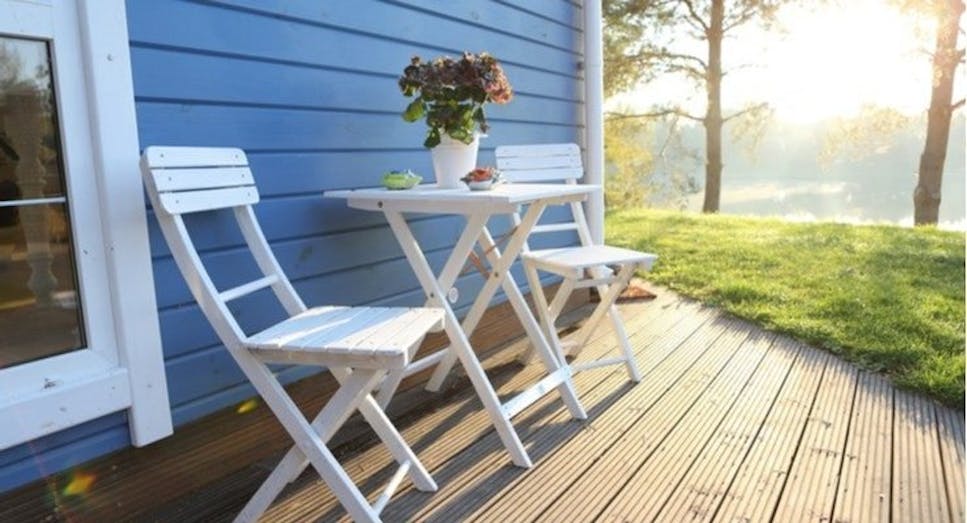 How does holiday home insurance work?
Just like ordinary home insurance, holiday home insurance has two parts: buildings cover and contents cover. However, if you rent out your holiday home to other people, there are other elements to be aware of.
Buildings cover insures the structure of your second home against damage from events like fire, flooding, subsidence or storms. It also protects permanent fixtures like light fittings and built-in closets

Contents cover insures your furniture and any valuable possessions you keep in your holiday home – such as a flatscreen TV or sporting equipment
If you have a mortgage on your holiday home, your lender will probably insist that you take out buildings cover. But even if you own your holiday home outright, it's a good idea to keep insurance in place.
Contents insurance isn't mandatory, but you should also consider it. You probably don't keep as many expensive possessions at your holiday home, but it's still worth protecting whatever you do have – especially as the risk of burglary is more severe at a regularly unoccupied property.
If you're renting your holiday home out to other people, you probably also need holiday lettings insurance. This is additional cover that protects you from the risks that come with having other people staying in your second home: accidental damage, theft, lost keys and so on.
What should my holiday home insurance cover?
As well as buildings and contents cover, when you're buying insurance on a holiday home there are other optional types of cover available, especially if you rent it out. Choices include:
Accidental damage : This could be useful if you regularly have guests – they're not always as careful as owners

Loss of income: If you rent out your holiday home, loss of income cover will protect your earnings if you have to cancel any bookings due to property damage

Alternative accommodation:  If your holiday home is damaged and you have to find your guests somewhere else to stay, this will recoup your costs

Public liability insurance: This covers any legal fees if someone else suffers an injury or dies on your property

Employers' liability insurance: This might be useful if you employ a cleaner or a gardener
As always, you should make sure you read your policy document in full so you know what will and won't be covered.
Can I get holiday home insurance if my second home is overseas?
Whether you have a seaside villa in Greece or Spain, or a place near your family abroad, you will find that many holiday home insurance providers will also cover second homes outside the UK. However, most will only do business in certain foreign countries, so make sure your country is on their list.
The rules might be slightly different for holiday homes abroad. For instance, some insurers won't cover damage from earthquakes in Greece or Italy. Others might insure a static caravan if it's in the UK, but not in another country.
You could also pick an insurance firm based in the same country. If you do so, make sure it's reputable – and if you don't speak the local language, make sure all policy documents are provided in English, as it's crucial to know exactly what's covered and what isn't.
How can I get cheaper holiday home insurance?
Insuring a second home isn't cheap, as it's much riskier than insuring a property that's occupied all year round. However, there are steps you can take to keep costs down:
Keep your home in good condition: Make sure it doesn't fall into disrepair, and insulate pipes and tanks to prevent them freezing or bursting in cold weather

Improve your security: Make sure your second home has a burglar alarm, and all possible points of entry are appropriately secured

Increase your excess: All home insurance policies have an excess – the amount you'll have to pay towards any claim. If you can afford a higher excess, you should be able to get a discount on your premiums

Keep to one insurer: If you get your buildings and contents cover from the same provider, it should work out cheaper than using separate firms

Pay annually: Some insurers will let you pay your premiums monthly to spread out the cost. It's convenient, but it will usually end up being more expensive than if you pay in one yearly sum
Who provides holiday home insurance?
MoneySuperMarket has partnered with some of the leading providers of holiday home insurance to help you find a great deal that suits your needs. Links to our current partners are available here.