Keep your kids entertained this summer without breaking the bank
Worried about costly day trips? Here's how to save during the school holiday.
With so much uncertainty still surrounding international travel, many of us have had to alter our plans for the long summer break.
For lots of parents, there are now a lot of weeks to fill with activities closer to home. As mums and dads will know all too well, keeping children occupied can be an expensive task.
But while costly days out could leave a big hole in your wallet, there are plenty of cheap – and free – things you can do and places you can visit during July and August.
Here we take a closer look.
Visit a National Trust site
With the UK opening up as lockdown restrictions are eased yet again, National Trust sites are posed to host a wide range of fun events, as well as indoor and outdoor trails, this summer.
Why not make plans to go pond-dipping at Dunwich Heath in Suffolk, enjoy a paddle in Lake Windemere at Wray Castle in the Lake District, or try your hand at archery at Godolphin in Cornwall.
Also check out English Heritage sites for lots more fun activities for all the family.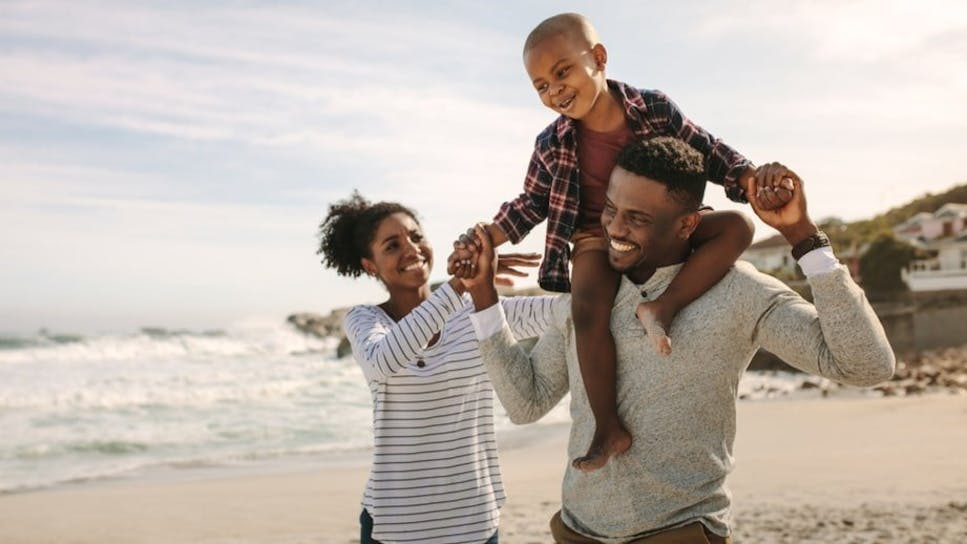 Go on a nature walk
If children are climbing the walls at home, head to a local wood or park for a nature walk and a change of scene.
Give little ones a bag and get them to collect sticks and leaves, or set them the challenge of looking for insects or wildlife.  
If you fancy a summer art project, pick flowers (where permitted) on a local walk and then press them between two pieces of paper in the middle of a big pile of heavy books when you get home. There's a helpful flower pressing guide available from the Natural History Museum.
Alternatively, with Forestry England, you could go Gruffalo Spotting in your local forest and learn more about the animals in this loveable children's book.
Head to an off-the-beaten track beach
While many of the family favourites could be pickled with people when the sun comes out this summer, there are plenty of hidden coves and bays dotted along the UK coastline which could be almost deserted.
Pack a picnic and blanket, along with buckets, spades and nets, and enjoy a day of sandcastle-building and rock-pooling away from the crowds.
Visit a city farm
If you live a long way from the countryside, check out if there's a city farm locally where you can spend time meeting chickens, lambs, goats, guinea pigs and more – often just for a small charge (or maybe for free). Some city farms will also have walking trails, play areas and cafes.
Visit a museum
Take a trip to one of the many free museums across the UK. Kids may be clamouring to go to the Natural History Museum in London, but be sure to check out other venues as well, such as the Horniman Museum and Garden in Forest Hill, south east London, the People's History Museum in Manchester and Leeds City Museum.
Many will run extra free events over the school holidays, so check the website to see what's on offer.
But remember to plan ahead, as while Covid restrictions may be lifting, you may still be required to book a slot in advance.
Sign up for a free skateboard lesson
Skateboard fans and BMX lovers can enjoy a free two-hour session in Waterloo, London, at the Skateboard School. Head here for more details.
Put on a play
Grab the dressing up box, get your kids' imaginations fired up, and get them to put on a performance of a favourite story or fairy tale.
Enjoy some garden games
Plan out some simple activities at home, such as an obstacle course or a scavenger hunt. For the obstacle course, put out hoops to jump through, boxes to climb over, and loo rolls for a tower-building challenge. For the scavenger hunt, give them a list of toys or items they need to collect, or items beginning with a particular letter. If children can't read yet, give them pictures of the items instead.
Make a dinosaur garden
Get your creative juices flowing, and make a dinosaur or fairy garden in an old tray or on an old shower curtain in the garden. Get your little ones to find stones, pebbles, and petals for the landscape and foliage, and use old egg boxes to create mountains and hills.
Have a disco
Pick up a cheap disco ball online, turn up the speaker, and enjoy a little boogie in your living room.
Better still, if you've got some Bluetooth headphones, why not head to a local beauty spot for a silent disco in a park or woodland.
Host a movie night
Rather than fork out on cinema tickets, why not arrange your own movie night at home for your kids and their friends? Scatter bean bags around the living room, as well as lots of cushions and blankets and settle down in front of a family favourite. You could even get your little one to make tickets and make some popcorn or other treats.
Tips to help you cut the cost of days out
Get a Family & Friends railcard, and you'll get third off rail fares for up to four adults and 60% off for up to four children aged between five and 15 for a year. You'll only have to shell out £30, and after just a few trips, the card will have paid for itself. Plus, if you travel by train, you can use your railcard to take advantage of offers on days out this summer, such as two-for-one at the SeaLife London Aquarium

If you accrued a pile of Nectar points or Tesco Clubcard points during lockdown, put these towards entrance fees for a range of attractions around the UK including theme parks, zoos and museums. With the Clubcard scheme, every 50p worth of points will buy you £1.50 towards the ticket price of attractions such as Alton Towers and Legoland – as well as English Heritage membership

When buying tickets for days out, travel and memberships, visit cashback sites, such as Topcashback or Quidco, to see if you can earn cashback as you spend

Check out cereal packets for offers, such as "adults go free" at attractions such as Legoland Windsor, Alton Towers and SeaLife aquariums

If your little one is a Blue Peter badge winner, remember they can get free entry to a wide range of UK attractions