Should kids have debit cards?
As more parents opt to give their children debit cards, Ella Jukwey weighs up the pros and cons
Now more than ever, parents may find it increasingly important to teach their children about managing money.
As the nation finds itself entrenched in a cost of living crisis, many families are feeling the squeeze and may want to get their children into good financial habits early on.
Sometimes the best way to teach children something, is by them actually doing it. And by giving your child a debit card, you can put them directly in control of their finances.
What is a children's debit card?
Debit cards for children are fairly similar to an 'adult' debit card - in the respect that a children's debit card will be connected to a kids' current account. These are bank accounts made for under 18s and are usually targeted at those within the 11 to 17 age range.
Children's current accounts tend to have some restrictions, such as parental control and spending limits. Another key difference of children's current accounts is that they don't have an overdraft capacity which makes them quite similar to a basic bank account.
If your child has a debit card, they'll be able to make contactless payments and withdraw money from cashpoints.
Furthermore, if your child is old enough to work their salary will also be paid into their current account.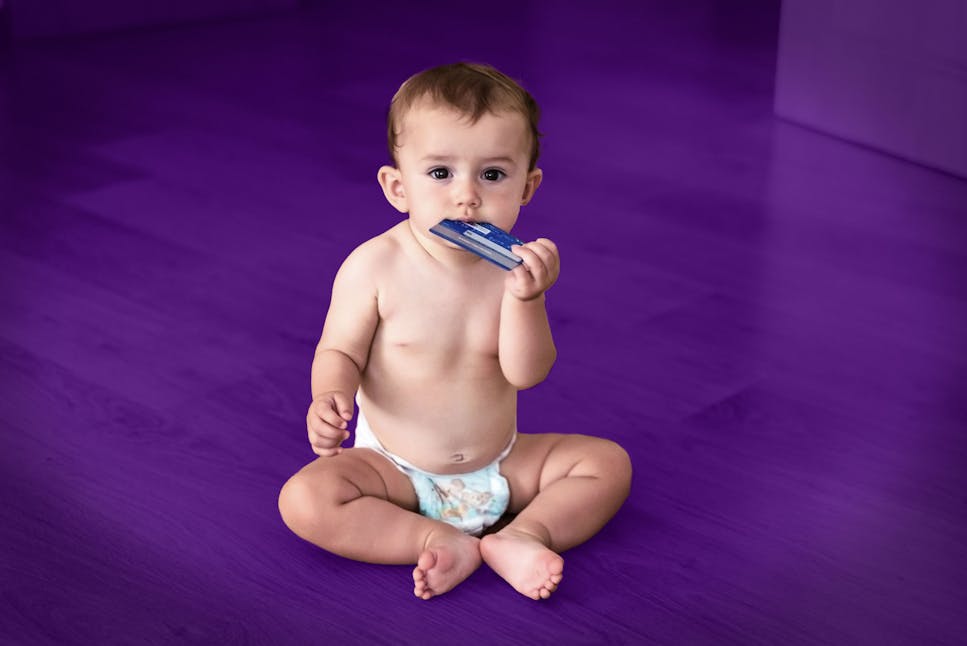 What are the advantages and disadvantages of debit cards for kids?
A child getting a debit card comes with pros and cons, such as:
Advantages:
Learn money management: Being able to see money enter and leave their account can help children learn the value of money first-hand. This lets them know how much they're spending and encourages them to budget, so they have enough money left over

Limits in place: Children's current accounts come with certain limitations, such as not having an overdraft. These restrictions can give parents peace of mind that they're child is safe from entering the red

Learn from mistakes: Giving a child access to their money may encourage them to spend irresponsibly, but this can also help them to learn from their mistakes. If your little one blew all their money on their debit card on a games console, it could help them learn the difference between wants and needs
Disadvantages:
Too much responsibility: If your child is younger, a debit card might be too much financial responsibility for them at this stage in their life. If you feel your child isn't mature enough to use a debit card wisely, it might be better to wait to give them one

More monitoring: You will probably want to keep an eye on your child's spending, so handing them a debit card can mean you'll have to be more vigilant

Encourage overspending: Because children's debit cards don't come with an overdraft, this can still encourage overspending as children know their account won't slide into minus
Alternatives to debit cards for kids

An alternative to a debit card for your child is a prepaid card. Instead of being connected to your child's current account, they're typically attached to an app or retailer. Prepaid cards work by allowing you to load money onto them.
The advantages of a prepaid card for your child are that you can control how much money your kid is spending and have greater visibility. A downside of prepaid cards is they usually come with monthly fees.
If you're more concerned about saving money for your children as opposed to them spending it, there are a range of children's savings accounts available. You can also build up a nest egg for your child with a Junior ISA, which they'll gain access to once they turn 18.
How can I apply for a debit card for my child?
Here's what to expect when applying for a child's current account:
If your child is under 16, most providers will require them to apply in-branch with their parent or legal guardian

Kids aged 16-17 can usually apply online or by themselves

Your child will need to provide proof of their identity, proof of their parent or guardian's identity and evidence of their address