Compare cheap boat insurance quotes
What is boat insurance?
Boat insurance provides reassurance and financial protection if your boat is involved in an incident in which another person is injured or their property is damaged.
Some boat insurance policies will also pay out if your boat stolen or is damaged in an accident or a fire. If this is the case, the most they will generally pay out if your boat disappears or is damaged beyond repair is the market value of the craft at that time.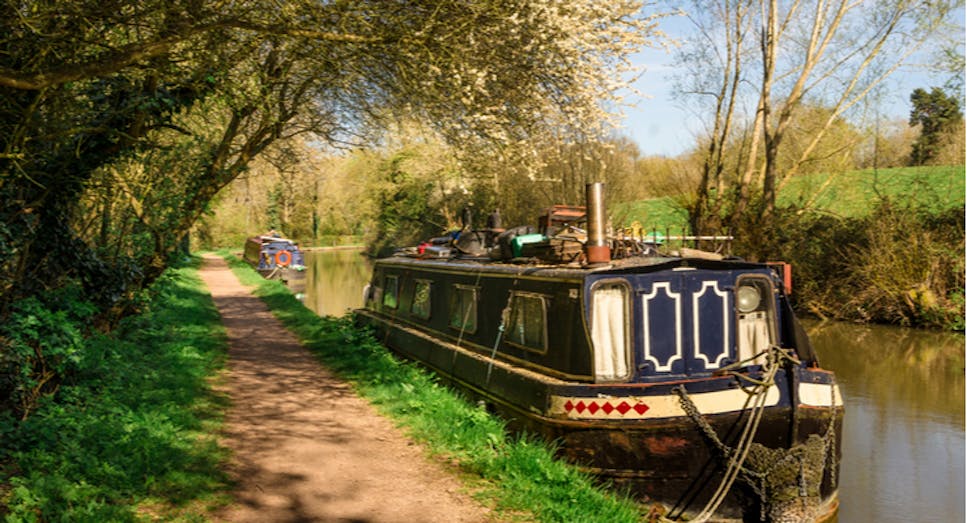 What does boat insurance cover?
Boat insurance can be taken out to cover a range of different types of boats, including yachts, motorboats, narrowboats, and rowing skulls. All policies cover third-party liability claims, usually up to a set amount of say £3 million to £5 million. Beyond that, the level of cover depends on the type of policy you choose. Other risks that can be covered by boat insurance include:
Fire

Theft

Accidental Damage

Malicious damage

Personal accident

Incidents that occur while it is in transit by road
Some insurers also allow you to pay an extra premium to add extra cover for personal belongings (loss or damage) and incidents involving your friends and family. However, as with all types of insurance, there are exclusions to bear in mind.
Common exclusions to boat insurance include damage caused while under the influence of drugs or alcohol and theft claims when your boat was left unlocked or unattended.
How much is boat insurance?
Boat insurance costs vary widely depending on factors such as the value of your craft, how you intend to use it, where it is moored, and whether or not you are an experienced skipper.
So while you could pay less than £50 a year for third-party insurance, a fully comprehensive Motorboat policy is likely to cost more than £150 a year.
How can I cut the cost of boat insurance?
Ways to cut the cost of boat insurance include:
Taking courses: Gaining helmsman, skipper, or yachtmaster qualifications can help to reduce your premiums

Mooring your boat securely: Keeping your boat in a marina berth can sometimes allow you to claim a special discount

Shopping around: Comparing quotes online will allow you to find a policy that suits your needs and your budget
Do I need boat insurance?
Whether or not you are legally required to have boat insurance depends on the type of boat you have and where you use it. If, for example, you plan to use a powered boat or houseboat on inland waterways such as rivers and canals, you'll usually need a third-party policy that covers you for at least £1 million in damages.
You will also need insurance if you plan to:
Race or charter your boat

Keep it in a marina or harbour

Sail it in other countries

Take out a finance deal to buy your boat
"Depending on the type of boat you have, you're likely to need some level of protection. Boat insurance can cover you for a host of scenarios but potentially the most costly is damage to a third-party. It could end up costing you far more than your prized boat if you face legal action and don't have cover in place."

- Sean Thompson, Insurance Expert
What types of boats can be insured?
Cover is available for motorboats, narrowboats, sailing yachts, houseboats, rigid inflatable boats (RIBS), dinghies, as well as a wide variety of small and large pleasure crafts. You can even take out an insurance policy to protect your jet ski.
What optional extras are available with boat insurance?
You can often pay more to add a variety of extra features to your boat insurance. Common optional extras you may want to consider include:
Legal cover (24/7 legal helpline)

Breakdown cover (like car breakdown cover but for your boat)

Personal possessions cover

Family and friends cover
Does my home insurance cover my boat?
You may be able to pay extra to add theft and accidental damage cover for your boat to your home insurance.
However, this cover will sometimes only protect your boat while it is kept at your home. And even if your boat is covered away from home, it will not usually include insurance for incidents that occur in transit, for example when you are towing your boat from your home to a waterway.
How can I find cheap boat insurance?
It's quick and easy to find and compare boat insurance quotes with MoneySuperMarket's boat insurance partner InsureMy.
All you have to do is provide a few details about you and your boat, including how old it is and where it is kept, and they will show you a list of quotes that meet your needs from a range of different boat insurance providers.