Broadband is better than ever – but Brits are logging off
A new report says the UK's broadband is faster, better, and slicker than it's ever been. So why are Brits cancelling their service in droves?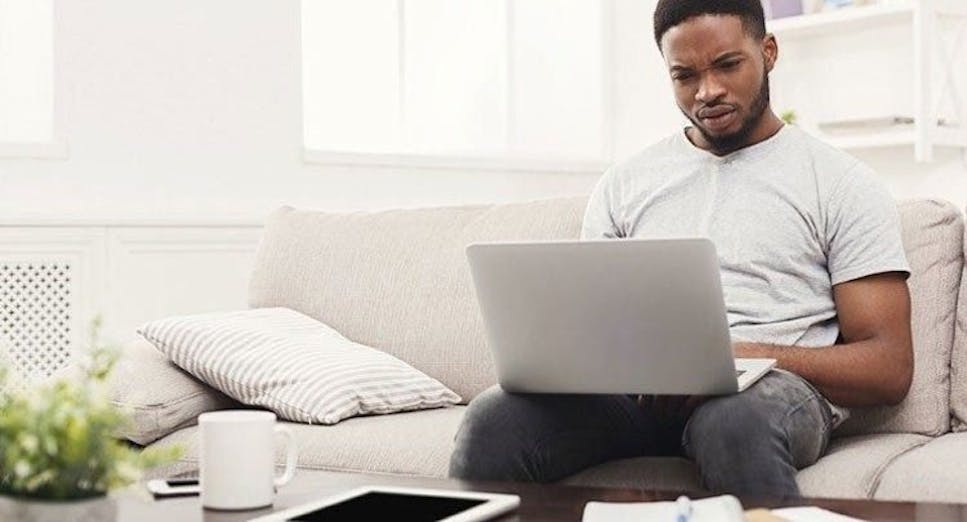 Ofcom released its latest Connected Nations report this May, with some quite dazzling figures. An amazing 97% of the UK can now access superfast fibre optic broadband – and 73% can now get ultrafast gigabit-capable internet too, with download speeds of 1Gbps (1,000Mbps). That figure rises to an incredible 90% for Northern Ireland.
But the very same week, Citizens Advice released some damning new data. It showed that in the last year, about a million Britons disconnected their broadband because they couldn't afford it.
It isn't difficult to understand why. The cost of living crisis has touched much of the nation's finances, including broadband providers hiking up their charges this spring. The average Brit's rent is up too, putting many in precarious situations where they may not be willing to commit to a long broadband contract. Especially now more and more household-name providers require you to sign up for an 18-month, or even 24-month, minimum contract.
When faced with ever-climbing price tags on rent, mortgages, energy, water, council tax, and broadband, for some it's the broadband that has to go. Especially as our mobile data is bigger and faster than ever too, according to the same Ofcom report – many may prefer to just rely on their phones.
But cancelling broadband has its repercussions. In modern times it's considered an essential – there's a reason why BT has a universal service obligation to connect anyone who requests it, and why major political parties have even looked into making it free.
In fact, one in eight respondents on the Citizens Advice study who cancelled their Wi-Fi said they experienced negative consequences as a result. Primarily, they included finding it difficult to manage other bills, keep in touch with friends and family, and look for work.
So, is there a solution?
How to find broadband you can afford
The good news is that there is broadband available to fit many household budgets.
Find a cheap broadband deal
If you haven't changed your broadband in a few years, you may be surprised at how reasonable prices can be for new customers.
Right now, you can find packages as low as £15 per month for 33Mbps full-fibre broadband from Hyperoptic, if you're lucky enough to live where it's available. Nationwide, you can sign up to NOW Broadband from only £20 per month.
You can even filter for 12-month or rolling one-month contracts if you aren't keen on committing to anything long-term. The downside is that one-month plans have higher upfront fees – though one major benefit is that you can always bring your package with you if you move house.
Compare broadband deals with MoneySuperMarket's dedicated comparison tool to find the best deals available in your postcode. Just sort the list by cost, and you'll see the cheapest deals float to the top.
Broadband social tariffs
Claiming Universal Credit, or other benefits such as Pension Credit or Jobseekers Allowance? You probably qualify for social tariffs.
These are special, very cheaply priced broadband packages available only to those with low income or in receipt of certain benefits. They include superfast fibre optic internet, and there's plenty of choice, too.
Both Citizens Advice and Ofcom have highlighted something crucial: most people who are eligible for broadband social tariffs haven't signed up, and often aren't even aware of them.
That means you could be missing out – especially as people on Universal Credit are six times as likely to have cancelled their broadband, according to Citizens Advice.
If you think you might be eligible, read more in our guide to broadband social tariffs and find out how to sign up.
Mobile broadband
Another handy solution could be mobile broadband – a great option if you want to get your whole household online but don't use the internet much, or are renting and don't want anything permanent.
Sign up to mobile broadband, and you'll get a home router from a mobile network that connects to 4G or 5G, which you can then hook all your devices up to.
Because it's basically a big mobile Wi-Fi hotspot, it only needs to be connected to a standard plug socket. That means there's no need to get an engineer involved, and you can unplug it and set it up somewhere else without a second thought.
What's more, mobile broadband packages tend to be much more flexible than fixed-line broadband. You can save money by choosing a limited allowance, and even pick a rolling 30-day deal so you can change that allowance (or pause your plan entirely) whenever you need to.
Compare mobile broadband deals with our dedicated tool.