How to cope with the stressful money headlines
Doomscrolling the money news? You can't control the headlines but you can look after yourself.
Sometimes it's hard not to look at the news and think it's all pretty… bleak. The money headlines are filled with stories of rising prices, rising mortgage costs and warnings that we're all going to be feeling the pinch for a long time yet.
It's important to know about the news stories that could hit our finances, of course. If you don't know what's happening to mortgage rates, for example, then how can you decide whether you want to fix and for how long?
Knowledge is power – but it can cause problems. Doomscrolling worrying headlines can make anxiety over money even worse and have a real impact on mental wellbeing.
Earlier this year, the Financial Conduct Authority (FCA), which regulates the banks and finance companies, published a survey that showed what an impact the cost of living is having on people's mental wellbeing.
It showed that in January, around half of UK adults felt more anxious or stressed due to the rising cost of living than they had six months earlier.
Marginalisation through money worries
No one should underestimate the impact financial worries can have.
"As humans, we need to feel part of something bigger than ourselves and financial worries can contribute to feelings of marginalisation," says Simon Gunning, CEO of CALM, the Campaign Against Living Miserably.
"You can't afford to go out and join in, so it affects your socialising. But also, society is all about growth, growth, growth and if you're not part of that growth then you can feel excluded."
Calm focuses on three key things: a sense of self-worth, a sense of belonging to something bigger than ourselves and the avoidance of a sense of entrapment. "And there's nothing that contributes to those stresses like financial terror," warns Gunning.
We can't stop the headlines being bad or the cost of living crisis from biting. But we can take steps to look after our mental wellbeing. Here are some of the key ways to take care of yourself.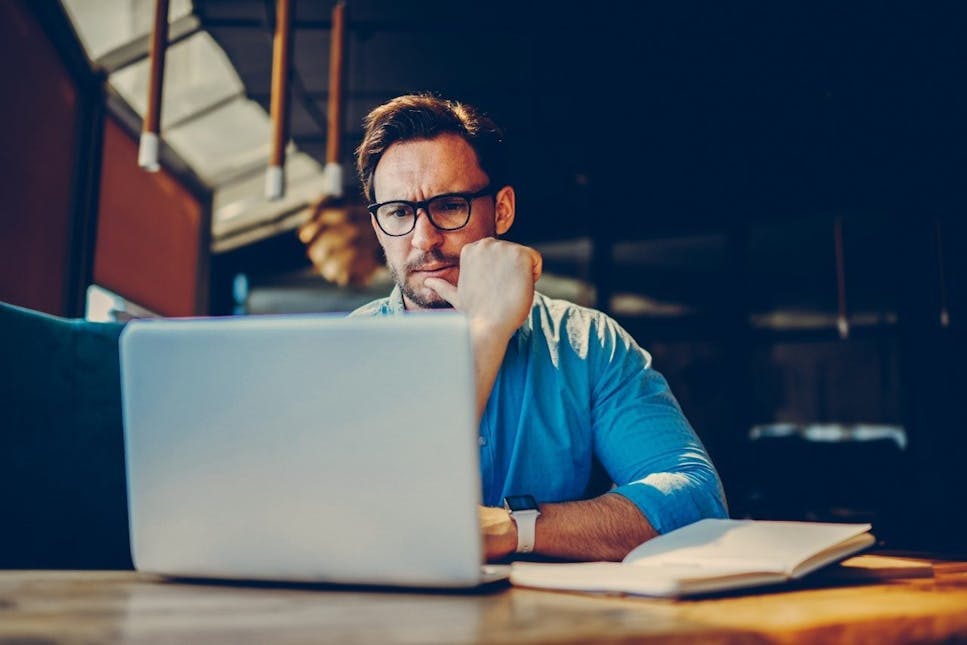 Ask for help
There are lots of things you can do to protect your mental health and this article will list them. But if you're really struggling then those tips might not be appropriate. So before anything else, the single most important takeaway is seeking appropriate help when you need it.
"We have to find ways to enable people to ask for help, that's the key," says CALM's Gunning. "Entrapment feels worse when you don't know what to do and asking for help feels like it will get you in trouble."
Depending on your circumstances, help might come from a number of different places. If you're just a bit stressed but coping overall, then talking to a friend might just ease the pressure.
If you don't know what's best to do with your finances and feel overwhelmed by the stories of rising interest rates then perhaps an IFA or mortgage broker could be the answer.
But if you're really struggling with your finances then you may need targeted support, for example from Citizens Advice or a debt charity like Step Change.
You can even seek help from your bank. The FCA recently reminded they can get help from their lenders if they are struggling to keep up with payments, highlighting that the number of people struggling to meet bills and credit repayments has risen by 3.1m since May 2022.
Most importantly, if you're experiencing a mental health emergency then it's even more important to seek help. Mind offers a full list of helplines and there's always more than one available at any time of the day or night.
CALM says it has seen a significant rise in the number of people ringing with financial anxiety so you won't be the first to reach out for that reason.
Build your savings
It's the anxiety of feeling vulnerable that can make doomscrolling the financial headlines so stomach churning.
Putting even a small amount into a savings account each month to build up a rainy-day fund can give you a sense of security that will make distressing economic news feel less overwhelming.
Protect your loved ones
Not knowing what the future might hold can be a major source of financial unease, especially when the headlines are so negative.
If it's affordable in your budget then taking out insurance policies, perhaps for medical care or mortgage payment protection or even accident, sickness and unemployment cover can reduce some of that anxiety.
Switch it off
It's easier said than done but Gunning recommends knowing when to switch off and stop focusing on all the bad financial news can be really empowering.
"During Covid one of our key pieces of advice was just to switch off the news, take a break, leave it for a bit.
"Sometimes you need to think about where you can actually make a difference and, when you can't, backing away. Maybe there's a broader principle of mindfulness."
Balance the bad news
Switching it off isn't always easy but CALM suggests balancing it out with some positive news or lighter content. The fun content doesn't always get shared as much as the negative so you may have to go and search it out but that's a better way to spend your time.
Make time to worry
This is a good tip from CALM. If you schedule in time to worry and to write down the things that are playing on your mind, then you can start to sort them out in your head and get those creeping worries under control.
Our tip is that you may also be able to use that time take action to reduce those worries. For example, drawing up your budget can make you feel more in control of your finances.
If you're worried about the cost of your bills then spending some time looking for more competitive deals can reduce those bills and give you a sense of taking action.
Stay active
The NHS has a page dedicated to coping with financial worries and a key recommendation is to stay active and avoid giving up your daily routine, even when you feel severe financial pressure.
It recommends making time for some kind of exercise because physical activity can genuinely help with feelings of stress. Unfortunately, the cost of living crisis is likely to be with us for a while so learning to carry on with a healthy, active life is even more important.