Make sure you have the right pet insurance in place
Got a new cat or dog in recent months? Get the peace of mind of having cover for vet fees
Over the past year we have seen a 'lockdown pet boom' with a lot of people taking on a cat or dog – and many doing so for the first time.
Figures suggest almost a fifth of Brits added a pooch to the family in lockdown. Others have taken on cats, fish, rabbits and birds.
A number of factors have contributed to this 'baby boom' in animal ownership. These include the increased need for companionship due to the reduction in human contact, and the fact we have more time to devote to a pet now that we are working from home.  
But if you have taken on an animal since lockdown began in March last year, it's really important to ensure you comprehend the amount of care and attention that your four-legged friend needs.
As well as things like food, brushes, litter trays, leads and other equipment, you also need to give some thought to pet insurance. This is especially important if you're a first time dog or owner, and haven't had to think about pet cover previously.
Here we take a closer look.
What is pet insurance?
Pet cover is designed to cover unexpected illnesses and accidents.
Having a policy in place will give you the peace of mind of knowing that if your furry family member has an accident or falls ill, you will be covered for the cost of bills and treatment.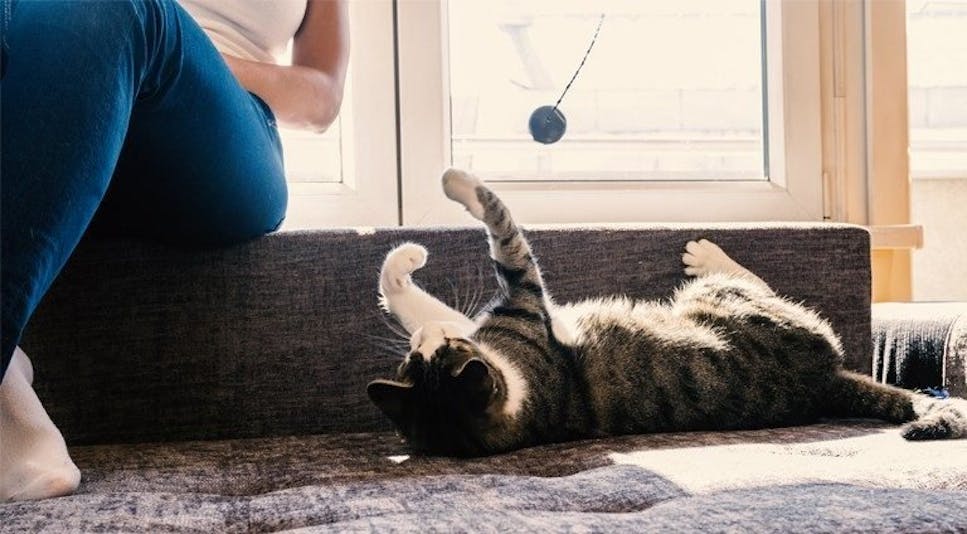 How much do treatments cost?
Vet prices will vary, depending on location. But as many a pet-owner will testify, vet bills can be very costly.
According to non-profit veterinary company, Animal Trust, an X-ray could cost nearly £300, a fracture repair could cost between £800 and £1,500, while a total hip replacement could set you back almost £5,000.
In the event of a serious accident or illness, bills can easily run into five figures.
Without cover, you could find yourself facing an eye-watering bill. This could cause worries about whether or not you can afford the treatment your animal needs. Comprehensive pet cover will remove this worry.
What is and isn't covered?
As well as offering cover for unexpected illness and accidents, pet insurance should also offer cover for a number of other features.
These may include kennel and cattery fees (should your pet need to stay for recovery), third party liability, advertising and recovery costs, and cover for loss.
Losing a pet can be heart-breaking in any circumstance. But cover for 'pet loss' is especially important right now given the rising number of dog thefts.
What isn't covered?
Generally speaking, policies do not cover for routine check-ups and treatments, such as vaccinations, neutering, microchipping, nail clipping and grooming.
Pet insurance also doesn't cover pre-existing treatments, preventative treatments or behavioural problems.
The four different types of pet policy
Lifetime cover – this is the most comprehensive type of insurance, with a pet able to receive treatment for a long-term illness over the course of its life. But comes at a premium price

Per condition – also known as 'maximum benefit,' with this type of policy, a fixed sum of money is allocated to treat each illness or injury. Viewed as a 'mid-range' option

Time-limited cover – this will pay out for each condition or injury for a set period, such as 12 months  from when it began. A relatively cheap form of pet insurance to cover accidents or short-term illnesses

Accident-only cover – this provides cover if your pet is injured in an accident. Typically the cheapest option. But also offers the most basic level of cover
Tips when buying pet insurance
The earlier you get cover, the better. A young cat or dog will have fewer pre-existing conditions, meaning cheaper quotes and greater choice of policies. By contrast, older pets will be more costly to insure, as they are more likely to develop illnesses and get injured. Choice of policies will be limited

If you have more than one pet, you may be able to get a discount with a 'multi-pet' policy. Discounts of between 5% and 10% may be up for grabs

Pay annually. Paying for your policy upfront in one lump sum is usually cheaper than paying monthly, as some insurers charge interest for spreading the cost

Consider a higher excess. This is the pre-agreed amount of money you need to pay your insurer in the event of a claim. A higher excess can mean a lower premium
How much will a pet policy cost?
You could expect to pay around £20 a month for pet insurance – perhaps a little less for cover for a cat.
Equally, the exact price you pay will depend on a number of factors, including type of animal, the breed, how old it is, and its health.
Finding the right policy
As with any insurance product, the best approach is to shop around to find the right deal for your needs at the right price. You can compare deals here.
Current deals
Here are some of our 'top picks' currently available via MoneySuperMarket:
John Lewis – customers purchasing a new John Lewis Premier Pet Insurance policy via MoneySuperMarket between now and the end of February will receive a £20 e-gift card per pet, which will be sent via email within 60 days of the policy start date (provided they meet the T&Cs).

More Than – customers who purchase certain More Than dog insurance policies via MoneySuperMarket will be eligible for cashback paid within 90 days of policy start day. Purchase a 'Classic' policy with a £4,000 or £8,000 vet fees limit, and you will receive £30 cashback. Buy a 'Premier' policy with a £4,000 or £12,000 vet fees limit, and you will receive £30 cashback. T&Cs apply. 

Animal Friends – get free, expert tailored advice and support from PupStart for every stage of your puppy's development. The offer only applies to dogs aged between 4 weeks and 12 months at their inception date. T&Cs apply.

Waggel – this insurer offers policies exclusively via MoneySuperMarket and you won't see this provider on any other comparison site. All Waggel members will get free access to video calls with vets, dog behaviour consultations and more. T&Cs apply.
Switching policy
If you're thinking about switching pet insurance policy, you need to tread carefully – and check which conditions the new insurer will and won't cover.
Most insurers won't cover pre-existing conditions for new customers. Some won't cover animals over a certain age. Be sure to read the T&Cs, as you don't want to risk your beloved pet going without protection.
Watch out for pet damage
Recent research from MoneySuperMarket found the UK's dogs are costing their owners more than £1.7 billion a year in household damage,* with further research revealing Brits are spending an average of £164 per dog on putting things right.**
With this in mind, it's worth checking your home insurance policy to check you are covered for any accidental damage your pet causes. Read more here.
*Based on 10.1million UK dog owners (PDSA Animal Wellbeing Report 2020, https://www.pdsa.org.uk/media/10509/20039_pdsa-paw-report-2020_7-10_press_3_online-5.pdf)  x £164 (average cost of annual damage caused by dogs)
**All data based on polling by One Poll between 18/09/2020 and 30/09/2020