Our guide to business savings accounts
Running a business isn't easy, especially if you have to manage staff, clients and cash flow. A good current account can help your business operate more efficiently. So, too, can a business savings account.
What are business savings accounts?
Business savings accounts, like personal savings accounts, let you earn interest on the funds you deposit – however the money is only used by business rather than individuals. Business savings accounts could be a good idea for those who're able to put aside a sizable amount to earn a competitive interest rate on the balance.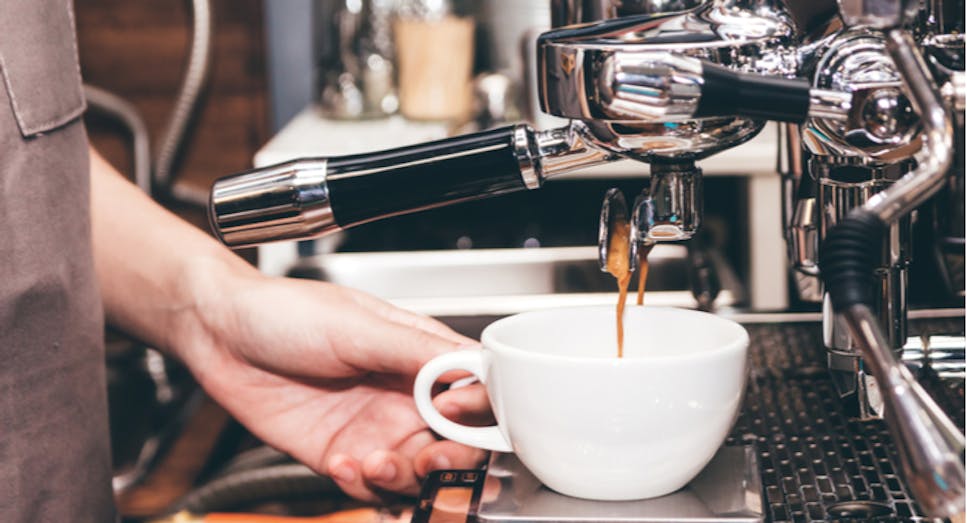 What are the advantages of business savings accounts?
With a business savings account, you will earn a higher rate of interest on your money than you would if you left it sitting in a business current account.
Since April 2016, interest on business savings accounts has been paid gross, rather than with tax at 20% automatically deducted, as was the case previously. 
Some providers also offer several perks when signing up including exceptionally high interest rates for a specified period of time – often lasting a year.
Tax on business savings accounts
Business savings accounts present their business account interest rates as gross. This means it shows the interest rate before tax is deducted.
If a business savings account doesn't deduct tax, you'll need to do it yourself by declaring it as part of your annual tax return which can be the case for limited company holders.
Are business savings accounts covered by FSCS?
Business savings accounts are usually covered by the Financial Services Compensation Scheme but this isn't always the case, especially if you own a larger business. You'll still be protected by the Financial Conduct Authority but it's worthwhile making sure you're covered by the right protection which will depend on the kind of business you run.
You're usually covered by the Financial Services Compensation Scheme if:
You're a partnership

You own a limited company

You're part of the unincorporated association

You earn a yearly turnover that's less than £1 million
Data collected from 1,500 businesses in the UK, data sourced from UK Finance, accurate as of March, 2019
Different types of business savings
There are several business savings accounts you'll be able to opt for, all of which have different perks and drawbacks:
Fixed term accounts: These business savings accounts pay interest on a fixed term basis – this means the interest you earn on your savings is set from the off-set and won't change throughout the remainder of the term. Here are a few factors you might want to consider when choosing a fixed term account:
The interest rates for business savings accounts are usually more competitive compared to regular savings accounts

 You may have to pay a withdrawal fee when you take money out of your account

 There may be a notice period in place for when you withdraw funds which can range anywhere from one to four months
Instant access accounts: This savings account prioritises flexibility, so instant access accounts don't generally offer competitive business savings rates. When using an instant access account:
You'll usually be able to make deposits and withdrawals without any restrictions

You'll need to maintain a minimum balance in the account

The interest rate tends to be lower compared to a fixed term current account as you have unrestricted access to your funds
Fixed-term bonds: The rate for a fixed-term bond is paid over a specific period of time, with a guarantee that the rate won't change within that time. It's worth considering a number of pros and cons when it comes to fixed-term bonds:
The interest rates on business savings accounts typically drop significantly once the initial term comes to an end – the term usually lasts between one and three years

You won't be able to access your funds during that period

The interest rates tend to be competitive

This can be useful if you're able to put aside a lump sum of money that you won't need to make use of for the foreseeable future
How to choose the best business savings accounts account
If you're thinking about choosing a new business savings account, it's best to consider your options carefully before applying:
High interest business account vs flexibility: Generally speaking, the more restrictive the savings account the higher the interest rate. You essentially pay for the flexibility with an instant access account so it's worthwhile thinking about how much access you need to your funds and whether you can afford to opt for a fixed term account.
Bonuses: You'll find both short and long-term bonuses on offer, so it's best to consider whether it'd be worth upgrading your account once the bonus expires. If it's too much hassle you might want to consider a long-term bonus, though these tend not to be as competitive as short-term alternatives.
Access:  Providers can vary in how you'll be able to run your account, be it through internet banking, post, phone or a combination of these. While most providers give you access to internet banking, this isn't always the case. If this is a priority, it's a good idea to make sure you can make use of online banking before opting for the account.
Minimum balance: You'll usually need to deposit a minimum balance to open the account, which you'll also need to maintain as you may be charged a fee if it falls below.
Compare business finance with MoneySuperMarket
Here at MoneySuperMarket, we currently don't offer any business savings accounts. However, we do have a range of other business finance products such as commercial mortgages, asset finance and loans for you to compare.
We can also help you compare a wide variety of other savings accounts including cash ISAs, fixed-rate bonds, and easy-access accounts.