How to check your car insurance expiry date
Car insurance is a legal requirement in the UK. Many people buy an annual policy and after the year is up, they will need to renew or take out a new policy. Here's how to find out when your policy is up for renewal and how to find a good deal.
When is my car insurance due?
As a driver, it's up to you to make sure your car has a valid motor insurance policy in place. In most cases when you take out car insurance it'll last for a year – and when that year is up it's time to renew your policy or take out a new one.
It's common for insurers to offer auto-renewal, which is a good way to ensure your car is always covered. However you might miss out on cheaper deals if you don't compare your options before buying a policy.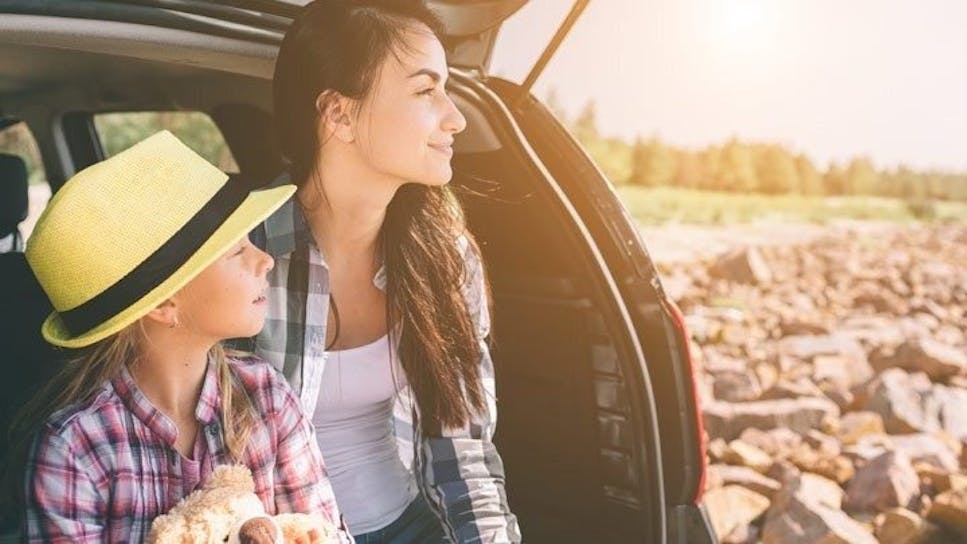 How to check car insurance expiry date?
The easiest way to check if your car is still insured is through the motor insurer's database – you will need your car's registration number and you'll have to declare you're the car's owner or registered keeper. While this database updates frequently, it doesn't automatically renew – so there might be a delay between buying or renewing a policy and seeing it online.
Remember also that while a car showing up on this list means it's insured, that doesn't mean anyone is able to drive it. Insurance policies generally apply to the driver rather than the vehicle, so you'll have to be sure the policy is in your name, or you're a named driver on someone else's.
Checking whether your car is insured is free, and the service also tells you the vehicle's make and model. To get access to further details like the insurer's name and policy outline, you'll need to pay a £4 charge.
Aside from the motor insurer's database, you can also
Call your insurer if you know who it is and ask about the details of your policy

Check your own records to see if you're currently paying for an insurance policy

Look through your bank or credit statements for any outgoing payments

Search through your emails for a mention of car insurance

Check with MoneySuperMarket if you bought a policy through us or ran a quote around the same time as you last took out cover
What should I do if my car insurance policy has expired?
If your car insurance policy has expired, you should not be driving at all. The continuous insurance enforcement rules that came into force in 2011 mean that every vehicle on UK roads must have at least third-party cover in place.
What happens if I drive without car insurance?
If you get caught driving without insurance you may have to pay a fixed penalty of £300, and you'll get six points on your licence. If your case is taken to court you might be given an unlimited fine and will probably be disqualified from driving for a period, while the police can also seize and sometimes destroy your vehicle.
The offence code for driving without insurance is an IN10, and having this or any other motoring convictions on your record will cause your car insurance premiums to rise in the future.
Do I need insurance if I don't ever use my car?
Even if you don't drive your car, it'll still need to be insured if you keep it on the road. However, if you don't drive your car and you don't want to insure it, you can declare it off road with a SORN (statutory off road notice). This means you won't be able to drive the car for the duration of the notice – but be sure to check when this expires so you can renew it when you need to.
How can I find a cheaper car insurance policy?
If your car insurance policy is almost up, rather than auto-renewing with your current insurer it's worth taking a look at other options to see if you can save on your premiums. These tips will also help you cut your insurance costs:
Choose a smaller car: Smaller and less powerful cars are generally safer to drive, easier to control and at a lower risk of being involved in an accident

Improve your car's security: Having manufacturer-installed locks and immobilisers, as well as keeping your car in a locked garage overnight, reduces the likelihood of theft or vandalism

Avoid adding inexperienced drivers: Inexperienced or younger drivers are generally more likely to be involved in a road accident, and adding a high-risk named driver to your policy generally results in higher premiums

Pick a fully comprehensive policy: Fully comprehensive policies not only provide the most cover, they're also generally the cheapest

Pay more excess: A higher voluntary excess fee tells insurers you'll only claim when it's worth the extra cost, so they'll reward you with lower premiums

Try telematics: Telematics car insurance involves your insurer monitoring your driving, through either a black box, a plug-and-drive device or a smartphone app. They will base your premiums on how you drive – so safer and more responsible drivers could see cheaper car insurance as a result, adjusted quarterly

Cut down on your extras: Adding extras to your car insurance policy is a good way of bolstering your cover, but they do add up. You might be better off stripping away any unnecessary extras that you probably won't need, or that you could pay for out of your own pocket
Check out our guide for more car insurance money saving tips.
Compare cheap car insurance quotes
The easiest way to get a cheap car insurance deal is to compare quotes with MoneySuperMarket. All you need to do is tell us a little about yourself, your driving history and the car(s) you want to insure, and we'll show you a list of quotes tailored to your requirements.
You'll be able to compare deals by their overall monthly and annual cost, the level of cover you'll get with your policy. Once you've browsed your options and found the deal you want, just click through to the provider to finalise your purchase.
As with all insurance products you shouldn't automatically assume the cheapest available policy isn't always the best suited to you. We recommend you aim for a balance between cost and cover so you don't end up over- or underinsured.
Stay up to date with your car insurance renewal
Having reminders set up for your car insurance renewal dates can give you one less thing to worry about, and by creating an account with MoneySuperMarket account, you can set alerts and stay up to date with things like:
Your MOT

Your road tax

Your car insurance policy
Just download the app and enter your details, and you'll get a reminder when you're up for renewal.