Repairs and maintenance on a rented home
What repairs and maintenance are tenants responsible for, and what is the landlord's duty of care?
When something goes wrong in a rented home, it's often the landlord's job to fix it, but sometimes it's up to the tenant. Read our guide to find out more about repairs in your rented home.
One of the advantages of renting a home is that most of the time, the landlord or letting agency will foot the bill for any repairs to the property. This applies whether you rent privately, have a council flat or house, or live in a housing association property.
But knowing where you stand can help ease your mind, especially if you're new to renting or feel unfairly treated by your landlord.
It's worth knowing, however, that there isn't an exhaustive list of what landlords are legally obliged to do when it comes to repairs and maintenance. If in doubt, check your rental agreement to see what your landlord is responsible for, and what you're responsible for.
Repairs to the house
That said, there are a number of things your landlord must deal with if they fall into disrepair or become faulty. This means that they can't be cancelled out by anything your tenancy agreement says, and the landlord can't pass on any of the bills to the tenant, because they are the landlord's responsibility.
Your landlord's obligations include:
The structure of the building and any exterior repairs, such as the walls, outside stairs and bannisters, the roof and guttering, and all external doors and windows.

Fixing any broken sinks, baths and toilets, and keeping them in a sanitary condition. They are also responsible for all fittings, including the pipes and drains.

Boiler repair, including heating – like radiators and gas fires – and hot water.

Any electrical wiring, fitted electric fires or heaters, but not if they're portable heaters.

If you have chimneys or ventilation, the landlord must repair them if broken. Under the Tenant Fees Act 2019, landlords can no longer ask you to pay for the chimney to be swept – although they may ask you not to use the open fire or wood stove.
This list doesn't include cosmetic damage caused by the tenant, so if you damage a window or door by accident, you will probably have to pay for repairs or replacement glass. Nor does the landlord need to repair damaged plaster – on walls or stairwells – or internal doors and skirting boards.
You should be aware that while the landlord is bound to do these repairs, if they choose not to or take a long time to do so and you complain, they can by law evict you from the property. But they must follow the correct procedure, otherwise it would be known as a 'retaliation eviction' and you can challenge this.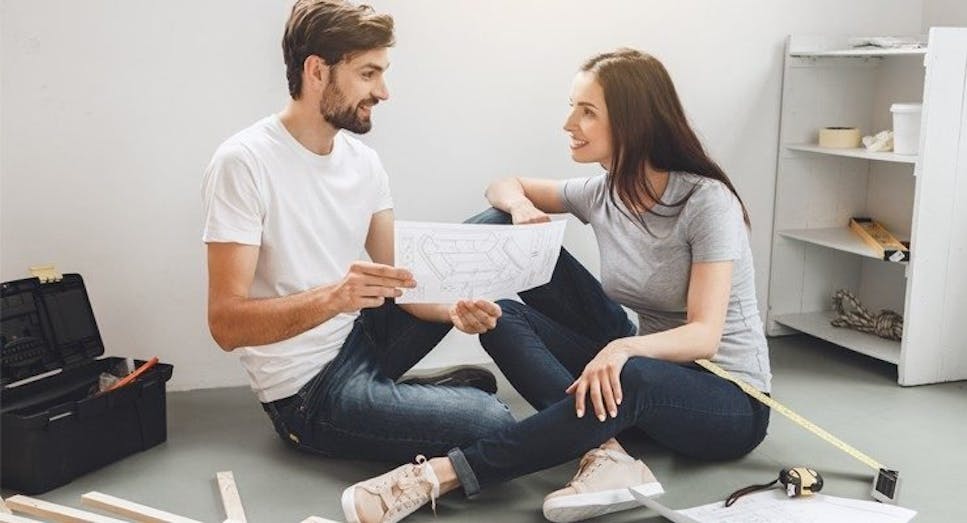 Notice of repairs
If something needs to be repaired, you'll need to let the landlord or agency know as soon as possible.
While you can do this verbally over the phone, it's better to do it in writing, as then you can both have a record of exactly when the fault was reported. It is then up to the landlord to act within a certain time before the tenant can issue a claim – a broken boiler will take precedent over a dripping tap, so the time you wait will vary.
If you do need to make a claim, you'll have to submit proof of the correspondence between tenant and landlord. This means that letters or emails to the landlord notifying them of the state of disrepair are better than conversations over the phone.
Take photos of the problem, as it may get worse over time, and keep any receipts of any faulty or damaged items you have replaced. That way, if you need to be reimbursed then your landlord knows the exact amount and can't dispute it.
A tenant's responsibilities
So what is the tenant responsible for? This will generally be set out in the tenancy agreement, but it shouldn't include general wear and tear of the property.
You will need to take proper care of the property, as a good tenant, fixing any damage you have caused. You also need to keep the home clean, make any small repairs yourself – such as fixing a cabinet door, for example – and carry out any maintenance around the property.
Any fixtures, appliances or furniture you brought with you are your responsibility, and it's not up to the landlord to pay to have them fixed.
Also, if you damage anything and don't fix it before you leave the property, you should expect to pay for it out of your tenancy deposit.