Take steps to improve your garden security
Worried about falling victim to opportunistic thieves? Here's how to safeguard your outside space
With the evenings getting lighter and the weather warming up, many of us will be hoping to spend more time outside.
The good news is, you no longer have to limit enjoyment of your little piece of paradise to just your own household, as with lockdown measures easing, up to six guests can now meet in a garden.
As a result of lockdown and having to spend more time at home over the past year, many of us have invested time and money in our private patches. Lots of people have spent significant sums on plants and flowers, outdoor children's toys, new garden furniture, and items such as fire pits, patio heaters and barbeques.
Thieves could seize the opportunity to strike
Now that spring is firmly here, we are going to start bringing garden chairs and tables, toys and tools out of sheds and garages once again ready to enjoy some al fresco free time. While this may be great news for you and your family, it will also present eager criminals with the opportunity they've been waiting for.
Top picks for green-fingered thieves include garden ornaments, statues, furniture, barbeques, lawnmowers, power tools – and even gnomes.
With this in mind, now is a good time to be proactive about protecting the plants and possessions in your gardens and taking steps to deter thieves. It's also a good time to check you have the right cover in place.
Here we take a closer look.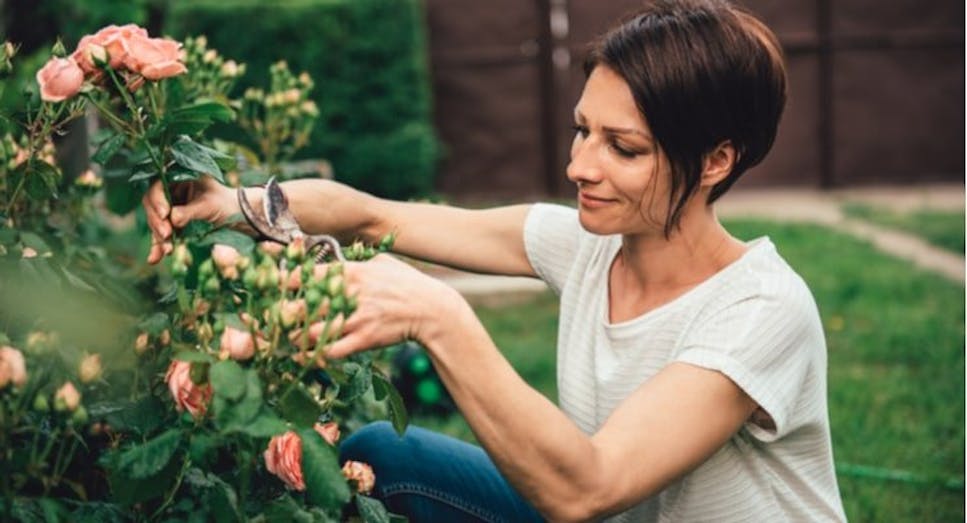 Lock away toys and tools
Garden tools, children's toys and bikes could present rich pickings to an opportunist thief, so be disciplined about locking away portable items such as these at the end of the day, or whenever they are not being used.
Cover bulky items
If you own bigger, bulkier items – such as a barbeque or fire pit – which can't be easily moved and stored, take steps to hide or cover them to keep them away from prying eyes.
Take care with new plant purchases
If you buy boxes of plants, flowers, shrubs or trees from a local nursery or online store, make sure they are hidden or locked away until you've had chance to put them in the soil.
Keep receipts
When purchasing valuable items for your garden, such as an ornament, patio heater or fire pit, hang on to receipts, as these can help in the event of a claim.
Tag your stuff
Mark expensive items using an ultra-violet pen. This will make stolen items easier to trace if they get recovered by the police.
Secure sheds and gates
Check that sheds, garages and garden buildings are properly secured. If padlocks or internal bolts on garden gates are rusty, invest in new ones.
Lock up ladders
Don't leave ladders lying around, as thieves could use these to gain entry. The same applies to other items and equipment that could be used to break into your home.
Install lighting
Take steps to improve security by fitting a security light overlooking your garden. Also think about fitting motion detectors so that lights come on if anyone enters your outside space.
Plant prickly hedges
Consider planting high prickly hedge, such as hawthorn, as these will act as a deterrent to a thief who has to climb them to gain access to your garden. 
Join your Neighbourhood Watch scheme
If thieves see your home is an area that is monitored by neighbours they may well move on to an area with less surveillance – where they are less likely to be disturbed. For more information head here.
Check your cover
Seize the arrival of spring as a good opportunity to remind yourself of the details of your buildings and home contents cover. Dig out your paperwork and check you have adequate insurance which also covers belongings in the garden.
Note that while standard buildings and home contents insurance usually includes a certain amount of cover for garden items, not all policies cover the cost of replacing furniture and equipment – or include cover for shrubs or trees – as standard.
If your policy doesn't offer sufficient cover for your needs, you may want to consider specialist garden insurance.
This will give you the peace of mind of being able to enjoy your outside space without needing to worry about your plants and possessions.
Find out more here.
Further tips
When purchasing large amounts of plants, check these items are covered by your home insurance

Check your policy for restrictions or exclusions. For example, does it stipulate that items must be locked away at night?

Familiarise yourself with your excess (the first part you have to pay towards a claim). Make sure you can afford it pay it should something happen