Why you need to think about life insurance when you move home
About to buy a new house or flat? Now's the time to check you have the right life insurance to cover your mortgage
Don't forget mortgage life insurance
Buying a new home can be equal parts exciting and stressful, and with so much to think about, you might not have given much thought to life cover.
But buying a house is a key moment in life when the need for life insurance protection is heightened.
A property is one of the biggest purchases we make in our lives, and a mortgage is a major financial commitment.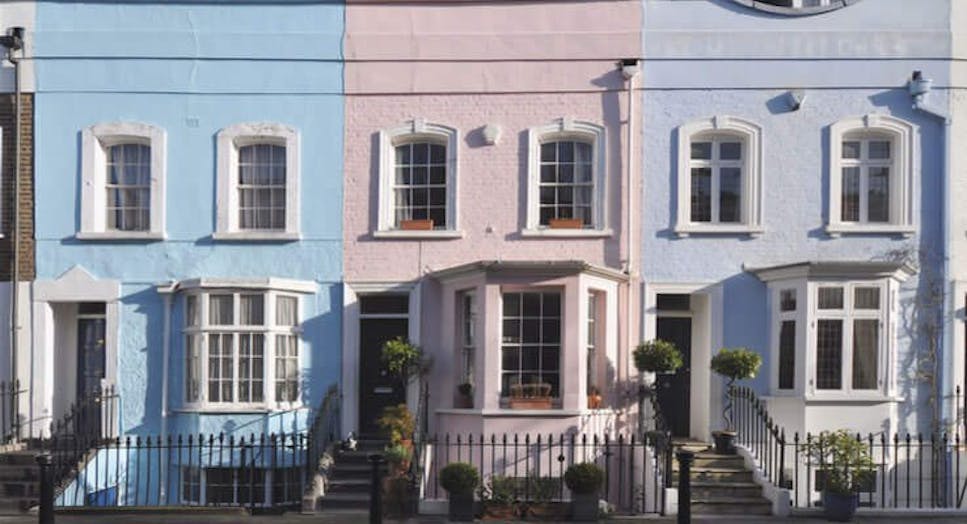 What is mortgage life insurance?
Mortgage life insurance covers your mortgage payments for your loved ones when you're no longer around.
The life insurance payout will clear (or reduce) the mortgage on the property.
In addition, it will cover other debts and day-to-day expenses.
Why is it important?
A mortgage is likely to be the biggest expense you will leave behind.
For couples with a joint mortgage, life insurance can be a financial lifeline for the one left on their own who might struggle to meet repayments alone.
For those with children, it will give you the peace of mind of knowing your dependants can go on living in the family home after you are gone.
Without this cover in place, they could find themselves having to move, causing more upheaval for the family at what will already be a very difficult time.
How will I remember to organise this cover?
When you take out a mortgage, you will be prompted to purchase life insurance.
But note that you don't have to take life insurance that is offered by your mortgage lender. You are free to shop around, comparing deals from across the market.
If you already have cover in place, moving home is a timely reminder to review your policy and see if it needs amending or updating. It's important to give any life cover a regular heath-check by shopping around for cheaper plans.
Are there different types of policy?
Yes. You can choose between 'decreasing term'  and 'level term' life insurance.
Decreasing term: If you are looking to cover a repayment mortgage, you may want to consider 'decreasing term.' With this type of policy, the amount covered falls over the term of the policy as the mortgage balance goes down over time (as you pay it off). The term of the policy will usually dovetail with that of the mortgage.

Level term. With this cover, the payout amount remains fixed throughout the policy, meaning your loved ones will receive the same set amount, no matter when you die – within a fixed period of time. Premiums for 'level term' tend to be higher than those for 'decreasing term.'
For more help understanding these terms – and other terms associated with life insurance – read our FAQs.
Should I opt for 'single' or 'joint' life cover?
If you own a property with a partner, you may want to consider 'joint' life insurance – where the two of you are covered by the same policy – as premiums will be cheaper than purchasing two 'single' policies.
However, with 'joint' life insurance, you will only get one payout, usually upon the first death.
By contrast, with two 'single' policies' you will benefit from greater coverage, as well as two payouts – so this may be the better option.
How much life insurance do I need?
The main thing to think about is getting enough life insurance to cover what's left on the mortgage.
But in addition, you also need to factor in  how many dependants you have, the age of your children – and when they will become independent, other outstanding debts, and the day-to-day costs of running your home.
How easy is it to take out life cover?
The good news is, taking out life insurance when getting a mortgage is very easy.
Simply log on to our life insurance comparison tool and provide us with a few personal details, along with some information about your health and lifestyle – and the amount of cover you want. The tool will then build tailored quotes to suit your needs.
Can I get life cover during Covid-19?
Many people think they can't get life cover insurance at the moment, in the midst of the pandemic, but this is not the case.
Insurers are still open for business, but may have added Coronavirus-related questions into their application process.