Compare travel insurance for over 70s
Travel insurance can be more expensive when you're over 70. Here's how you can find more affordable cover.
Are you an older traveller who is enjoying their retirement? To explore the world with no worries, you may want to search for an affordable insurance policy that suits your plans and pockets.
Make sure it covers the basics of travel insurance, including journey disruptions and legal cover and medical care. Learn the ins and outs of travel insurance for over 70s with this short guide.
What is travel insurance for over 70s?
This type of travel insurance is designed to give you peace of mind as you travel during your retirement. Over 70s travel insurance policy can include better coverage for any medical equipment you need to take with you. It can also cover you if you need to cancel a holiday for medical reasons.
Standard travel insurance policies may not protect you for any pre-existing medical condition claims, or you may be required to pay more for cover. Some insurance policies even have an upper age limit of 65, which means they won't include you at all. However, with travel insurance for over 70s, you know you'll be covered.
And if you're going on a cruise, make sure to take out cruise travel insurance for this type of holiday.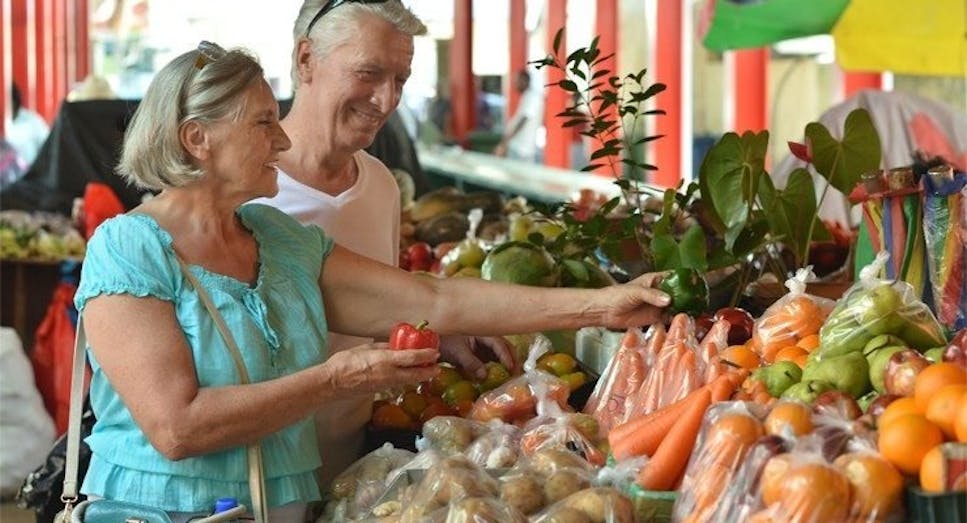 What does travel insurance for over 70s cover?
This type of policy takes care of your health and medical needs.
With a more thorough screening process and questions about your health, an insurer may be able to provide a more accurate level of cover for pre-existing medical conditions. What's more, some insurance companies may also provide you with extra benefits or different levels of cover that don't usually apply to people under 70. These might include:
Medical expenses:

 Taking out this type of insurance policy could give you more cover for medical treatment than a standard policy, as long as your pre-existing conditions are cleared by the insurer

Medical aids:

 Any medical aids or equipment you need to take with you could be covered in case they get lost, stolen, or damaged. This can include a wheelchair or a walking frame

Medication:

 Travel insurance for over 70s can sometimes also include extra cover for lost medication

Waiting list:

 You may find cover if you're on a waiting list for a surgical procedure or test results and need to cancel your trip or cut it short

No age limit:

 Some insurers apply an upper age limit to their travel policies. This is often set around 65, but over 70s cover is specifically tailored to your age group

Travel companions:

 With some over 70s policies, you may also be able to take one or more travel companions or carers with you. They'll be covered under your policy too. Insurers might only allow this if the people travelling with you are 'essential company'. In other words, people you wouldn't be able to travel without
The specific levels of cover provided by insurers can vary, so it's important to look over the wording of your policy documents. This will help you understand exactly what you'll be insured for, so you can have peace of mind that you'll be properly covered.
What extras can you add to your travel insurance for over 70s?
There are a number of optional extras you can add to your travel insurance policy. Here are a few:
Gadget cover
If you plan to take plenty of pictures and videos with your phone or camera, you may want to make sure your tech gadgets are covered. In fact, some travel insurance policies may not cover loss or damage to your devices.
Cruise cover
This is a specific type of insurance that will protect you from accidents or mishaps that may occur on a ship. This could include missing a port stop or needing specialist medical treatment onboard.
Golf cover
If you are off on a golf trip, this insurance policy will safeguard your golf gear against damage, loss, or theft.
What isn't covered by over 70s travel insurance?
While travel insurance for older holidaymakers can provide special benefits, the exclusions that apply are generally the same as for other age groups. For example, you may have to consider the length of your travels.
This is because some insurers might limit how long you can travel if you're over a certain age. Even if you take out over 70s insurance, a limit can sometimes still apply. The exact length of time varies between insurers and can change depending on whether you choose a single or multi-trip policy.
Other exclusions that can apply to most travel insurance policies include:
Leaving out any pre-existing medical conditions:

If you leave out any pre-existing medical conditions when you apply for insurance, you will probably not be covered for treatment or related costs if they flare up while you're away

Leaving your belongings unattended:

 You won't be able to claim for them if they are damaged or lost

Taking part in risky activities:

 Skiing, white-water rafting, and other risky activities may void your policy if you don't tell your insurer you plan on doing them beforehand

Behaving recklessly or dangerously:

 Reckless or dangerous behaviour might mean you aren't covered for any costs you incur

Being under the influence of drugs or alcohol:

Having to claim for something that happens as a result of drugs or alcohol could cause your insurer to reject your claim. Some insurers differ on the limit they set for alcohol consumption, from a certain number of units to none at all. They may make allowances for prescription medication, but you'll need to have a proper read of their policy wording to make sure
While these may be common, you should always double-check the list of exclusions provided by your insurer. By doing so, you'll know which activities to avoid that could prevent you from successfully making a claim
When should you buy travel insurance for over 70s?
It's always a good idea to buy your travel insurance deal as early as possible in case you have to cancel your holiday before you leave. Having a good policy in place could mean you'll be able to claim compensation for the money you lose on travel and accommodation. Possible reasons for cancellation that may be covered by your policy include:
Illness or injury

Redundancy

Bereavement
Where can you go with over 70s travel insurance?
If you're over 70, you might find you have more time to travel and are able to visit more places for longer. This could make an annual multi-trip policy worthwhile, especially if you plan on taking three or more holidays in a year.
That said, you should keep your destination in mind. If you're only travelling in Europe, you'll only need a policy that covers Europe. Bear in mind that some non-EU destinations might be covered by European travel insurance as well, including Morocco, Egypt, Turkey, Norway, and Switzerland. Alternatively, a worldwide policy is necessary if you plan on visiting Asia, the Americas, or other African countries.
If you are staying in the UK, cover for local holidays is usually included in most travel insurance policies. This will protect you from risks such as lost or stolen baggage, journey disruptions, or holiday cancellations.
Do I need over 70s travel insurance if I have a GHIC?
A Global Health Insurance Card (GHIC) can act as an addition to your travel insurance but isn't a replacement. With a GHIC, you can gain access to state-provided healthcare in Switzerland or another European Economic Area country. This means that you'd be able to benefit from the same level of care that any local resident would receive for the same cost.
That said, GHIC won't provide for medical expenses if you need to fly home to continue your treatment. What's more, if you don't have travel insurance, you will not benefit from cover for lost luggage, flight cancellations, and so on.
Things to keep in mind
When you compare quotes for over 70s travel insurance, there are a few things to keep in mind to make sure you get the best deal. For example:
Upper age limit:
When you take out insurance, make sure the policy doesn't exclude people over a certain age. For example, if your over 70s policy only includes people aged 70 to 79, it's no use to an 80-year-old.

Minimum medical cover: 
Make sure you have the right minimum level of medical cover. Medical costs can vary between different countries and continents.

Medical belongings: 
If you require medical equipment, make sure it's covered in the policy as some equipment can be difficult to replace. This is also true if you require regular medication like insulin, as misplacing these items can cause a lot of stress. While some travel insurance policies for older people include coverage for this, it's not always guaranteed.

Customer support: 
When you need to report a medical issue or stolen property, you should tell your insurer as soon as possible. If your insurer has a customer support line, this can help to move your claim along. Therefore, it's a good idea to keep their contact details handy.

Travel companions: 
If you're travelling with other people, check whether they can be included as travel companions on your policy. Some over 70s travel insurance deals include cover for travel companions as part of the package, so they may not need to take out their own insurance.
Compare over-70s travel insurance
Comparing over 70s travel insurance is simple. All you need to do is answer some questions about yourself and your holiday plans, and you'll be able to review different policies in no time. When you compare quotes on MoneySuperMarket, it's always good to check on the key details to make sure you're getting what you want from your policy.
For example, it's worth checking the amount of cover insurers provide for medical treatment, cancellation fees, and baggage. It's also wise to take note of the maximum excess they require if you make a claim. Moreover, it's important to keep an eye on any exclusions or conditions mentioned in the policy documents as these can vary between insurers. This way, you'll be able to find the right deal at the best price.
It's always good to keep in mind that the cheapest deal isn't always the best. In fact, it might not provide the right level of coverage for your holiday, and it may also require higher excess payments to make a claim. Check exactly what you need and find a policy that covers it all, so you can avoid any nasty surprises while you're away.
Looking for travel insurance for over 70s?
If you are an over 70 traveller planning your next trip abroad, you may want to opt for travel insurance. Finding the right deal for your needs can be tricky, and that's where MoneySuperMarket comes in. Just tell us a bit about you and your plans, and we'll scour our market to find affordable offers for you to compare.