Do previous claims affect home insurance premiums?
If you've claimed on your home insurance in the past, your new quote will be higher when you come to renew – here's what you can do about it
Do previous claims make home insurance more expensive?
Insurers set prices according to risk, so they will charge you more for cover if they think you're more likely to make a claim and cost them money – and home insurance providers are no different. Making a claim can therefore increase the cost of your next home insurance policy and may even make it harder to find cover, even if it was not your fault.
Not all types of claims will have the same impact on your future home insurance premiums, however. If you're struggling to take out home insurance, you can also approach specialist insurers that offer policies to people in "non-standard" situations, including owners of homes affected by subsidence or flooding, as well as those keen to take in lodgers.
How much does home insurance go up after a claim?
It all depends on the type of claim you make. Claims related to isolated incidents, such as the breakage of a valuable ornament, may only add a small amount to the cost of your next home insurance policy. But if your home is hit by a potentially ongoing problem such as flooding, the price hikes can be much bigger.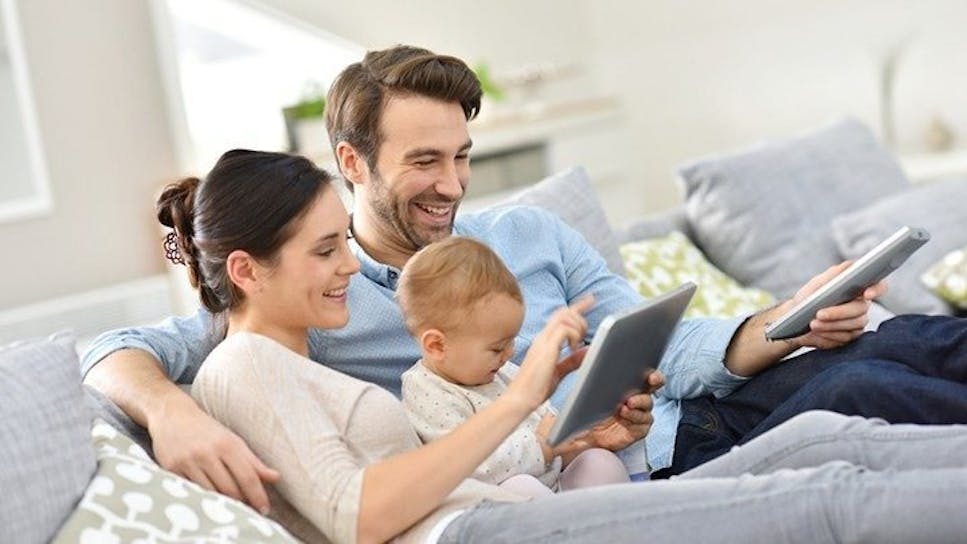 Do I have to tell home insurance companies about previous claims?
Yes, it's really important to be completely up-front about previous home insurance claims. Otherwise, you run the risk of invalidating your new policy – meaning any claims you have to make will be refused should your new insurer find out about your claims history. 
Insurance companies can check for previous claims via the Claims & Underwriting Exchange (CUE). This is a central database of car, home, personal injury, and industrial illness incidents reported to insurance companies – whether or not those incidents lead to claims. So, you are unlikely to get away with lying about any previous claims. 
If you want to know what information is held about you, you can find out by completing a Subject Access Request form on the Motor Insurers' Bureau website. You can also ask your existing insurer for details of your claims history over the last few years (even if you have switched insurance providers during that time).
How long does a home insurance claim stay on my record?
A home insurance incident that is logged on the CUE insurance database stays there for six years after the claim (if there is one) is closed, unless proven incorrect during that time. The same is true of incidents relating to car insurance, while personal injury claims stay on the database for an unlimited time.
So, it's safe to assume home insurance companies can check your claims history for at least the last six years when you apply for cover. 
What about claims that weren't my fault?
Successful home insurance claims – with the exception of accidental damage claims – are rarely caused by the policyholder's actions. In fact, if your insurer feels that you were at fault, for example because you left the back door open for burglars to get in, your claim will often be refused. 
However, the bad news is that a claim does not have to be your fault to push up the cost of your next home insurance policy. 
How do flood claims affect the cost of home insurance?
Past claims have a significant impact on how much you pay for your home insurance. 
And unfortunately for the owners of properties in flood risk areas, a flood claim is one of the types of claim most likely to increase the cost of your new home insurance policy, as a history of flooding it increases the risk of your home being flooded again in the future. 
MoneySuperMarket figures show that consumers whose home hasn't been flooded before pay an average of £128 a year for a home insurance policy – compared with £312 for those who have made flood claims.
*MoneySuperMarket data collected between January and August 2021.
How can I stop my home insurance going up after a flood claim?
If you've had to claim for flood damage, you'll almost certainly be asked to pay more when you renew your policy due to the higher risk profile of your home. 
But making a claim does not affect your right to look for better offers elsewhere. You may even find you can pay less for the same cover.
So, the best way to counteract this increase in the cost of your home insurance is to compare policies and shop around.
You may also be able to lower your premiums by installing flood prevention systems or taking steps to reduce the damage caused by any future floods, such as raising the height of electrical appliances and sockets.
How can I avoid my home insurance going up after a burglary?
As with flood claims, the best way to prevent a burglary claim sending the cost of your home insurance through the roof is to compare policies and shop around.
You may even find you can cut your costs by switching to a new insurer, especially if you have been with the same company for several years.
Other ways to reduce your premiums – and make your home safer – include installing additional security features, such as a visible burglar alarm or better door and window locks. Many insurers will award you discounts of 5% or more if you can prove your home is more secure.