Find out if life insurance is the right option for you
There are a number of reasons why you might consider taking out life insurance. Whether you're buying a house, starting a family or simply want to take care of your loved ones when you leave, this guide can help you decide the best options for you.
You may have been told at some point that you need life insurance, but do you really need it? Are all life insurances the same?  
When it comes to life insurance policies, one size does not fit all. There are many different policies to choose from that are designed to accommodate your specific circumstances and needs.  
If you have loved ones that depend on you, then having an insurance policy in place gives you a way to take care of them even when you are no longer here.
Why should you get life insurance?
One of the main ways to determine whether you need life insurance is to consider what your financial obligations are to your loved ones and how it would impact them financially if you were no longer here.  
If you pass away, would your loved ones be able to maintain their lifestyle? Would they be able to pay the household bills? Would they be able to take over and pay your mortgage repayments?  
You may also want to consider any medical or funeral costs or any outstanding debts (e.g. a mortgage) which may fall onto your next of kin. Having an insurance policy in place can ensure that your debts are covered when you are gone.  
Sometimes having life insurance means leaving a legacy for your loved ones and providing the financial means to contribute to any future of costs or help maintain the cost of living.  
Whether you choose to leave £5,000 or £50,000, making these provisions early can provide you with some peace of mind.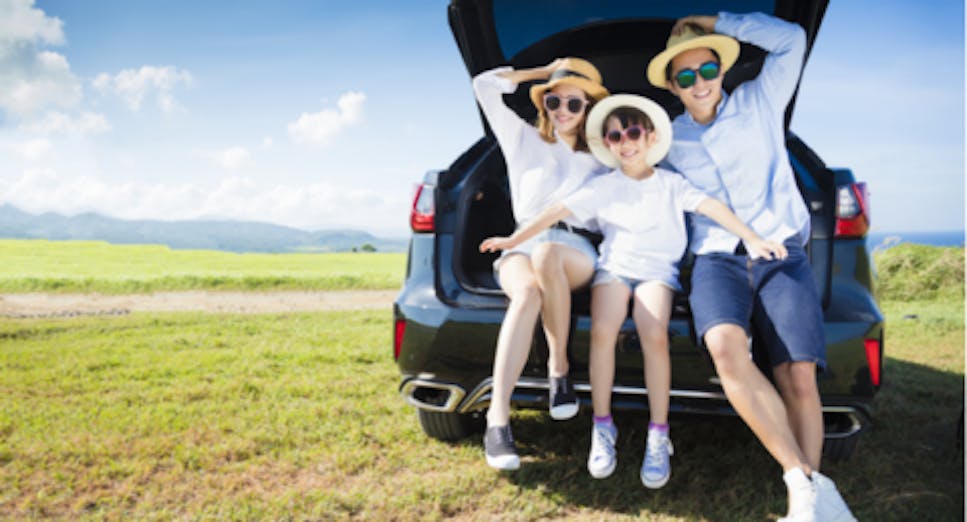 Is life insurance a legal requirement?
You are not legally obliged to get life insurance in the UK. However, a vast majority of people take out a policy for their assets and family's financial protection. This includes getting a policy to cover any debts you haven't paid off or a policy that provides financial protection against critical illnesses.  
Some people prefer these types of policies because they protect your loved ones from having to pay any residual debts you leave behind and enable a smoother financial transition for your loved ones when you are gone.
When you should consider life insurance?
Life insurance is not a legal requirement in the UK, therefore there is no real 'right time' to take out a life insurance policy. However, these are a few of the best times to start considering taking out life insurance:  
When taking out a mortgage 
A mortgage is a substantial and serious debt. If you pass away before it is paid off, it may fall to your loved ones to continue payments, which can be a difficult financial burden. A decreasing term life insurance policy is made specifically to cover decreasing mortgage debt to prevent this from happening. 
When you have any financial dependents
Do you have anyone in your life that is financially dependent on you? If so, a life insurance plan will provide them with valuable financial aid to support them after you have passed. 
When you have kids
It's hard to imagine how your children will cope if you weren't there. Having life insurance may give you some peace of mind that, at least financially, your children will be taken care of. 
Once you reach your 20s 
Buying life insurance in your 20s may seem unnecessary, but it is the best time to buy affordable term life insurance. 
Do I need life insurance for a mortgage?
Although many people question whether you need life insurance for a mortgage, it is not a legal requirement. However, there are circumstances where you may want to consider it. Some lenders may ask for a mortgage life insurance policy to be in place as a precondition for approving your mortgage.
If you would like to protect your loved ones from acquiring your mortgage debt once you pass away, a decreasing term life insurance policy may be the right option for you. Having this policy in place ensures that if anything were to happen to you, that debt will be paid off. 

Do I need life insurance if I have children?
People with children are encouraged to consider life insurance to give their children valuable financial support. The pay-out of a life insurance policy will help your children to maintain their customary lifestyle, pay off remaining debts, and cover certain costs that the death of a parent may incur, such as funerary expenses. 
It's hard to imagine not being around for your children but in the event of your death, life insurance provides financial protection for your loved ones. 
Do I need life insurance if I have other dependents or commitments?
If you have loved ones in your life that rely on your income, such as a partner or relatives, it is highly recommended that you take out a life insurance policy. Your life insurance policy can work to replace your financial contributions to their life or to ensure that your debts don't fall onto your loved ones.  

Why you may not need life insurance? 
For some individuals and circumstances, life insurance is a smart decision, however this does not apply to everyone. You may want to think carefully about the relevance of a life insurance policy if any of the following apply to you: 
You have death in service cover 
Many businesses offer a death-in-service benefit, which will pay your dependents (if any) a lump sum if you die while you're employed. Ensure that your company benefits would cover your requirements before opting for their service benefits.  
You are single with no dependents 
If you are single and have no people who rely on you or your income, then there is a less direct need for you to take out life insurance. But that doesn't mean that you cannot still benefit from a life insurance policy.  
It may be the case that the pay-out of a life insurance policy could be put towards other financial objectives, such as charitable donations or taking care of pets. Life insurance with critical illness cover will provide you with a pay-out if you receive a critical diagnosis, which can help you cover the cost of living if you are unable to work. 
It's also important to consider whether you may want to start a family in the future. Generally, life insurance policies for young people are cheaper, which means that purchasing a policy sooner may allow you to get greater value for protection of any future dependents. 
Your partner or dependents have other means of income
You may second-guess taking out life insurance if your family or partner have other means of income, or don't financially rely on you.  
If that is the case, a life insurance policy may be put in place as a means of covering funeral costs or providing your loved ones with a financial gift. Even if they aren't reliant on an insurance pay-out, an insurance policy can still alleviate some of the financial burden that comes with the death of a loved one. 
If life insurance could affect means-tested benefits  
You may opt against taking out a life insurance policy for your loved ones if receiving that pay-out will affect any means-tested benefits your dependents may otherwise qualify for. Life insurance pay-outs can affect low earners negatively as the money can mean they can no longer claim means-tested benefits such as Universal Credit or Tax Credits.  
What type of life insurance should I get?
There are several different types of life insurance designed to suit different needs. Finding the best policy starts with deciding which type is right for you. The following UK policy types are the most common and the most relevant to most people's needs: 
Decreasing term – Decreasing term policies decrease their pay-out over time. These policies are best suited for people with mortgages because the pay-out of these policies is usually matched to your mortgage balance and decreases at the same rate at which you pay it off.  

Level term – This type of cover offers a fixed lump-sum as pay-out, neither decreasing nor increasing over time. This offers assurance that your beneficiaries will receive a specific sum once you pass. The younger you are when you buy this type of cover, the cheaper it's likely to be. 

Increasing term – This type of life insurance is designed to take inflation into account and increase the pay-out by a fixed amount each year to adjust to the long-term change in value of your policy. 
How much life insurance do I need?
The type and amount of life insurance you need will depend on your individual circumstances. It's a delicate process to balance cover with cost, but using our life insurance calculator can give you a better idea of how much you need to protect the ones you love.  

Choosing the right policy type
There are a whole host of life insurance policies you can choose from, whether it's a whole-of-life policy or a policy where you determine the duration, or 'term', of how long you need cover for. Our guide on life insurance policy types will help you decide which is right for you.
Looking for life insurance?
Life insurance is there to help protect what you loved most once you're gone. At MoneySuperMarket we compare deals at competitive prices with a huge range of leading UK providers.

All you have to do is provide a few details and we will you find the right policy to match your individual needs.