5 effortless ways to grow your savings
If you're finding it difficult to build up your savings, these painless ways to save require little effort.
It's no secret that the savings market isn't as strong as it used to be, so you may find you're getting little return for the money you're putting aside. 
And if you're struggling to put away any money at all, you may find yourself with no savings cushion to fall back on.
The good news is there are several ways you can grow your savings without any effort, and you won't even realise you're doing it.
Read on for our pick of the best. 
1.       App-based banking
With app-based current accounts Monzo and Starling Bank, you can set up different savings pots separate from your available balance, which means you can organise your money in a way to suit you.
These savings pots allow you to put money aside for different reasons – holidays, days out, meals out and so on. You can then set savings goals. 
Once you have set up your pots you can round up every purchase on your bank card to the nearest pound and this moves to your chosen pot automatically. 
As well as dividing your money into savings pots, there are easy access and fixed savings accounts you could apply for to earn some interest on your money.
Why it's effortless: Your savings build every time you spend on your card by rounding up to the nearest pound.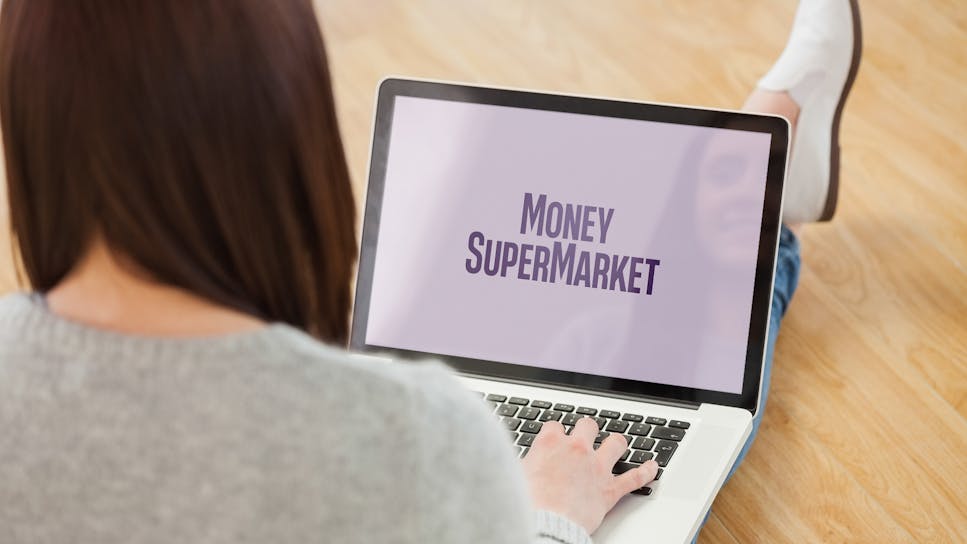 2.       Artificial intelligence apps
Plum is an AI assistant app that works with your existing current account. 
Every few days, Plum analyses your account balance by using an algorithm to see how much you can afford to save. It then deposits the money into a virtual bank account which you can withdraw at any time. You can choose to be cautious or ambitious with your savings, depending how much you'd like to save.
Plum works with many of the big banks so you can use it if your current account is with: 
NatWest

RBS

Santander

HSBC

Lloyds

Barclays

First Direct

Halifax

Citibank

Nationwide

TSB

Bank of Scotland

The Co-Operative Bank

Metro Bank

Clydesdale Bank 

Thinkmoney

Yorkshire bank

Tesco Bank

Ulster Bank

Citibank

Smile Bank

First Trust Bank

Bank of Ireland

Post Office Bank
Communicating with Plum is done via Facebook messenger, via a chat bot. If you need help, there is a customer support team if you prefer to talk to a human. 
Why it's effortless: You don't have to think about transferring money into a savings account, Plum will squirrel it away without you noticing. Plus, it won't sit within any of your banking apps, so you'll be less tempted to dip into your savings if it's out of sight.
Similarly, Cleo is another app that will set you a budget for different categories to help you manage your outgoings. It will then put your spare change aside each week to help build your savings. Communications are also done via Facebook messenger. 
Why it's effortless: By helping you budget, it'll mean you won't be tempted to overspend, and you'll have more spare change left to put towards your savings.
3. Check your bank's services
Some of the mainstream banks also offer services to help you save more easily.
For example, if you open a savings account with Sainsbury's Bank that uses its SaveBack facility, you can save every time you pay for your weekly shopping in Sainsbury's stores.
When you pay at the checkout with your debit card, you can choose to transfer between 1p and £2,500 to your savings account and this will be credited the next working day.
Alternatively, if your current and savings accounts are with Lloyds Bank, you can sign up to Save the Change. Similar to the app-based accounts, every time you spend on your debit card, Lloyds will round up the amount to the nearest pound and transfer the difference into your Lloyds saving account.
Likewise, TSB offers the same service called Save the Pennies if you hold a current and savings account with the bank.
If you hold a 1st Account with first direct, you can 'sweep' any money left over into a nominated first direct savings account on your nominated date.
Why it's effortless: You don't have to make a conscious effort to save, you can let the pennies build up into bigger savings.
4.       Save as you earn
If the company you work for has shares listed on a recognised stock exchange, it might offer a Sharesave, or Save As you Earn (SAYE) scheme, through which you can buy shares in the company at a discounted price. You can save up to £500 a month over a three or five-year term.
Once the term is up, you can use the money you've saved to buy shares in the company at a discounted price, which is fixed at the outset, or you can simply take your money back. 
This is an easy way to invest in the stock market, which could reward you with bigger returns than you'd get with a savings account. But keep in mind the value of your investment and the income derived from it can go down as well as up and you may get back less than you originally invested.
Why it's effortless: Usually all you have to do is fill in a form online or over the phone. Once you've chosen how much you'd like to pay in, the money will be deducted from your salary before tax – so you won't even notice it's gone.
5.       Use your current account
Although many of us still house our spare cash in a savings account, some of us have switched to using a current account as interest rates can be more competitive.  
The TSB Classic Plus Account, for example, pays 3.00% AER (variable) on balances up to £1,500, providing you pay in at least £500 a month.
You'll need to register for internet banking, paperless statements and paperless correspondence. You'll need to log in to your account at least once every 12 months.
Alternatively, if you have a HSBC, first direct or M&S Bank current account, you can access a Regular Saver account paying 5.00% AER (fixed) for 12 months. Save between £25 and £250 a month with M&S and HSBC, and between £25 and £300 with first direct. 
Partial withdrawals are not allowed and if you close your account before the 12-month period, you'll only receive a standard interest rate. Interest is paid after 12 months.
Why it's effortless: You can earn interest without moving any money into a savings account with TSB. With HSBC, first direct and M&S, once the regular payment is set up, you don't have to remember to pay anything in each month.