Compare cheap Gap Insurance Quotes
Our guide to Guaranteed Asset Protection (GAP) insurance explains how GAP insurance works and how you can get the cover you need.
It's a great feeling buying a new car. But if the worst happens – if your new wheels are stolen or written off in an accident – you could be left seriously out of pocket.
Your new car insurance policy will only pay out what the car is worth at the time, which is likely to be much less than you paid for it. That's because new cars lose up to 40% of their value in the first year they are on the road, according to figures from the AA. Guaranteed Asset Protection (GAP) insurance covers this shortfall, and it can also be used to meet any remaining loan or lease repayments on the car.
What is GAP insurance?
Insurers use the market value of your car to work out how much to pay out on a "total loss" claim, which is when the car needs to be replaced entirely. So even if you paid £30,000 just a couple of years ago, you might only get a £15,000 payout to buy a replacement. GAP insurance is designed to bridge the "gap" between the market value of your car at the time it is stolen or written off, and the amount you paid to buy it.
You will need to be at least 18 and the main driver of the car in question to take out a policy. It is also only valid alongside a comprehensive car insurance policy and is generally taken out by people with newer cars. However, some insurers will cover cars up to seven or even 10 years old.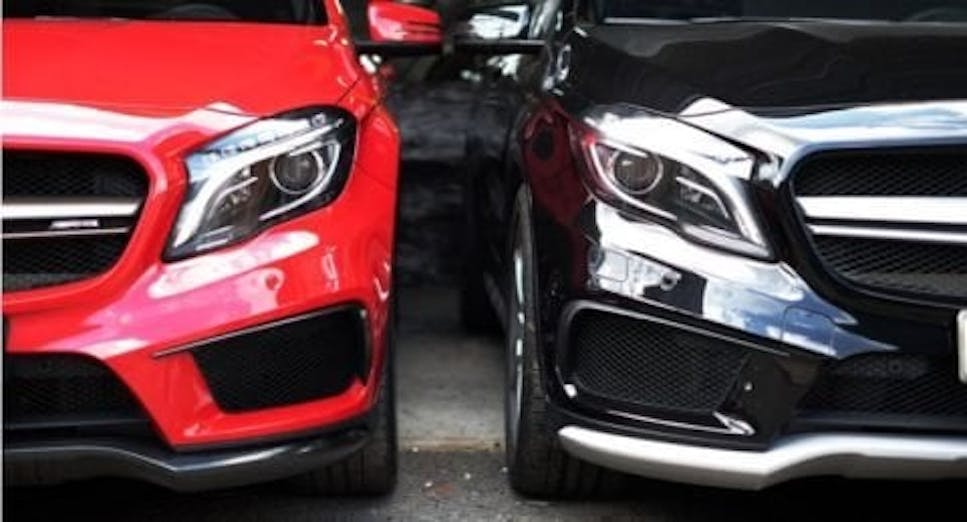 How does GAP insurance work?
As most motorists know only too well, new cars start losing value the minute they are driven off the forecourt. How much they depreciate over the first few years depends on the make and model of the car, as well as how much it is driven. 
But the AA figures suggest a car that does 10,000 miles a year could lose 60% of its value after three years, meaning a car bought for £20,000 might be worth just £8,000 three years down the line.
If you are in a serious accident or your car is stolen, this could therefore mean you cannot afford to replace it with a new model. Worse still, if you took out a finance agreement to pay for your car, you could be left making monthly payments for a vehicle you no longer have. 
A GAP insurance policy, which generally lasts for three years, is designed to avoid this problem by paying out the difference between the amount you receive from your car insurance provider and the amount it costs to replace your car. 
Is GAP insurance just for new cars?
You can get GAP insurance for used cars, but it is designed for newer cars that depreciate in value at a much quicker rate than older models. However, most car insurance providers will cover the cost of a brand new replacement for a car that is written off or stolen within the first 12 months it is on the road, meaning you don't need GAP insurance at this time. 
This can make things tricky, as GAP insurance can often only be bought up to a year after you've purchased the car. But the good news is that many policies will allow you to defer the start date until your car insurance replacement cover runs out. 
What types of GAP insurance are there?
There are five main types of GAP insurance, which top up the money you receive from your car insurer in different ways.
1: Return to invoice cover
Return to invoice cover pays the difference between your car insurer's "total loss" payment and the exact price you paid for the car.
2: Return to value cover
Aimed at those who buy a car second-hand, return to value cover pays the difference between your insurer's maximum payment and the value of the car when it was new.
3: Vehicle replacement cover
Vehicle replacement cover pays the difference between the insurer's total loss payment and the cost of replacing it with a new car of the same make, model, and specifications. It is aimed at drivers who want to know they will be able to buy a new version of the same car, even if the price has gone up.
4: Finance cover
This type of cover is designed to clear your outstanding debt if you bought the car with a loan, or if you have entered into a leasing contract which leaves you with outstanding financial commitments.
5: Lease cover
Also known as contract hire cover, this type of cover will meet any remaining pre-determined repayments linked to your leasing agreement. In some instances, it can also protect the deposit you pay at the start of the contract.
Whatever type of GAP insurance you choose, there are a number of exclusions to bear in mind. These include:
Cars that are only covered by third party or third party, fire and theft insurance policies

Cars worth more than £75,000 (unless fitted with an approved tracking device)

Cars that have done more than 100,000 miles at the time the policy is purchased

Cars over a certain age – usually between seven and 10 years

Cars that are hired out, used for taxi services, or driven in competitions

Cars that are not judged a "total loss" by your car insurance provider

The costs involved in any post-purchase modifications to your car
Do I need GAP insurance?
If your car is stolen or written off, the payout you receive from your car insurance provider should be enough to replace it with another one of a similar age and condition. If you are happy with this, there is no point paying more for GAP insurance on top. 
However, if you want to know you would be able to replace your car with a brand new version, or if you need a payout big enough to cover the amount you owe in finance on the vehicle, GAP insurance is a useful way to top up the cover provided by your car insurance.
Before you buy GAP insurance, you should decide if it's worth it. 
Reasons to take out GAP insurance include: 
Your car is no longer worth enough to pay off your finance loan or leasing agreement

You want a brand new car if yours is written off or stolen

Your car is an expensive model that depreciates quickly 
Reasons not to take out GAP insurance include: 
Your car is under 12 months old and your car insurance provider has a new car replacement policy (check your policy terms and conditions to find out)

You're not bothered about getting a brand new replacement vehicle

You have a second-hand car on which your insurance payout will not be much less than the price your paid for it
How much does GAP insurance pay out?
Most GAP insurance policies cap pay-outs at a certain level, which is set when you take out your policy. It's therefore important to check this amount is sufficient to cover the cost of replacing your car with a brand new version. Some policies have no maximum level of cover, which makes them the best choice for very expensive vehicles. But to benefit from cover of this kind, you will have to pay higher monthly premiums.
How much does GAP insurance cost?
Unlike car insurance, which it usually works out cheaper to pay annually, GAP insurance premiums are generally paid monthly. You can often choose to take out a policy for anything between two and five years, with costs for three-year cover ranging from about £150 to £300 depending on the value of your car and the type of policy you choose. 
How can I get cheaper GAP insurance?
Ways to cut the cost of GAP insurance include: 
Choose return to invoice cover, which ensures you get back what you paid for the car, or finance or lease cover, which pay off any outstanding repayments, rather than a vehicle replacement policy that covers the total cost of replacing it with a brand new model

Consider opting to pay a higher excess towards any payout

Compare deals online rather than buying GAP insurance from a car dealership
How do I claim on GAP insurance?
You can only receive a GAP insurance payout once you have received a settlement from your car insurance provider. However, you should contact your GAP insurance company prior to accepting a settlement to check it is ok with the amount being offered. Once you have received your car insurance settlement, you may also only have a certain time to make your GAP insurance claim. 
If you have finance as part of your GAP insurance policy, it's also worth discussing how any outstanding loans will be settled, and if this will automatically be paid on your behalf. As with other sorts of insurance, you can complain if you are unhappy with the way a GAP insurer handles your claim – and take your case to the Financial Ombudsman Service (FOS) if you're still not satisfied with the result.
How do I buy GAP insurance?
MoneySuperMarket can help you find and buy GAP insurance via its GAP insurance comparison service partner Comparison Creator. Things to consider when making your choice include: 
The length of the policy 

The excess you have to pay towards any claim

Any significant exclusions 

The value of your vehicle 

How you can claim on your policy 

How you can cancel your policy  
Comparison Creator Limited is a company registered in England and Wales (Registration Number 07336373). Comparison Creator Limited is authorised and regulated by the Financial Conduct Authority (Firm Reference Number 832239).