Ten tips for a regret-free Black Friday
Hoping to bag some bargains? Here's some tips to help you stay within your budget
Black Friday, the annual shopping frenzy when goods get vastly reduced, is due to fall on November 26 this year, with some deals starting a week or day before.
But while this day can be a great day to bag a bargain, and a quick way to make some serious savings on Christmas gifts you were planning to buy anyway, it's important not to buy things you don't need.
It's also crucial not to spend more than you can afford.
With a bit of preparation, you can make a success of Black Friday. But you need to have a bit of a strategy in the run-up – and on the day itself – to ensure you get the best deals.
Here we take a closer look.
1. Do your homework
In the weeks leading up to November 26, set aside some time to do some research. That way, you will be able to see what prices are now, helping you to work out whether a deal is a good deal – or not.
Retailers may sometimes alter the original price of an item ahead of Black Friday, to make it appear a better deal than it really is. Go into Black Friday with the facts at your fingertips.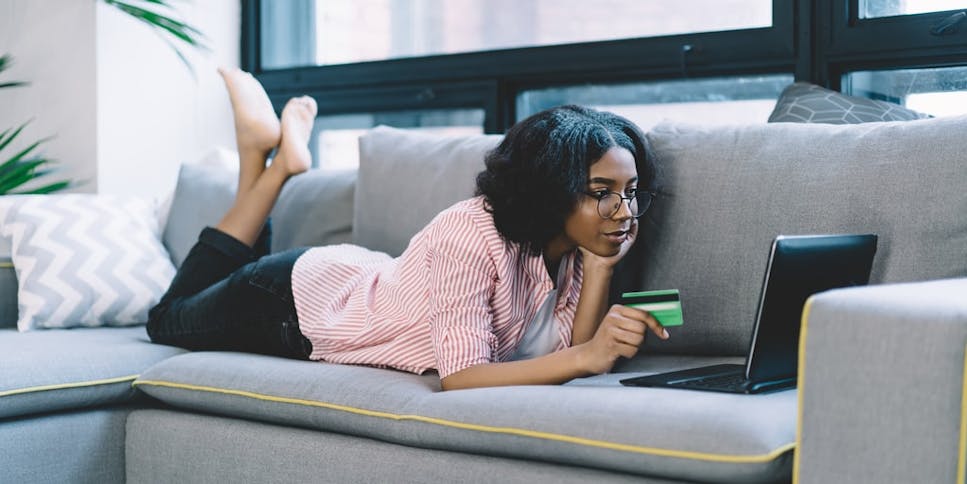 2. Bag a cheaper broadband deal
If you're nearing the end of your current broadband contract, Black Friday can be a great opportunity to switch to a new package. Prices can be heavily discounted, meaning you could get yourself a high-speed service for a much lower price. But before rushing in, give some thought to the speed you need, ask yourself if it makes sense to opt for a 'bundle' including phone and TV, and be sure to check the total cost of the contract. Also avoid the temptation to go for the deal offering the best freebies. The key is to make sure the package is right for your needs, so do some research ahead of Black Friday. Compare broadband deals here.
3. Find a discounted phone deal
Late November can also be a good day to get a new phone contract. Some providers are already starting to offer their best Black Friday offers.
In previous years, we've seen prices slashed on brands including Apple, Samsung, Google and One Plus. Remember to compare deals carefully, checking out things like length of contract, amount of data, minutes and text limits, phone features (such as storage and colour), network provider, whether there's an upfront cost, and how much you'll pay each month.
And don't forget, Black Friday can also be a great time to get your hands on a SIM-only deal.
To compare both contract deals and SIM-only deals, head here.
4. Make extra savings with vouchers
With some retailers, you will be able to use multiple discount codes at the checkout – so before you buy, be sure to check voucher sites for extra money off.
Try sites such as NetVoucherCodes and VoucherCodes and HotUKDeals.
5. Don't buy things just because it's Black Friday
Only buy things that you really need or want. Black Friday deals can be very tempting. But don't spend money just for the sake of it simply because an item has been discounted. Impulse buying on this day can be a dangerous game. Set a budget and stick to it.
Equally, if you plan to put some of your spending on a credit card, make sure you only spend what you can afford to pay back. Also make sure you're using a competitive card. To compare 0% purchase cards, head here.
6. Watch out for scams
If you see multiple promotions and deals online, they can seem very tempting. But before committing, take a step back. If you feel as though the price is too good to be true, it probably is.
7. Pick the right way to pay
When spending online, try to use a secure and trusted payment platform, such as PayPal.
Also remember that if you buy goods on your credit card, you get protection via the Section 75 of the Consumer Credit Act. Under this safety net, if your goods are faulty or don't arrive, you can claim a full refund from your card provider or the retailer.
This applies to items costing over £100 and no more than £30,000. Note that the card company is liable even if you only make part of the payment – such as the deposit – on your card.
Read the Ts and Cs to find out about costs such as shipping or VAT, as these can increase the price of your purchase. If you're buying Christmas presents online, be sure to check estimated delivery times.
9. Read the returns policy
Familiarise yourself with the returns policy for any items you buy – either in-store and online. While most will offer a full refund or exchange, always check with the retailer before you buy.
10. Don't fixate on Black Friday
All is not lost if you don't manage to get what you want on Black Friday itself. Discounts and offers will continue over the weekend, leading into the Cyber Monday sales on November 29.
At the same time, remember that late November is not the only weekend to get a bargain. There are sales at other times of year, too, such as the January sales, meaning plenty of other opportunities to make savings.