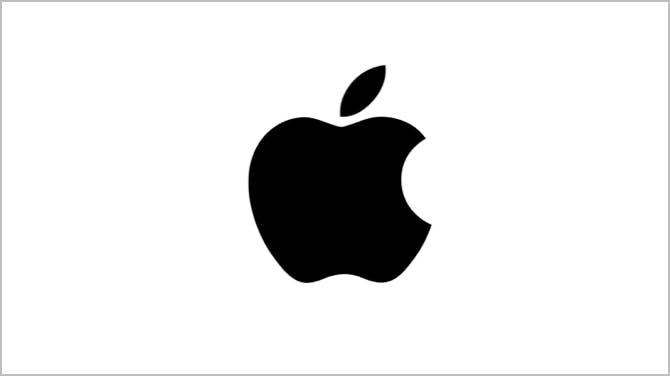 If you're looking for a deal on a brand new Apple iPhone, you've come to the right place. Compare deals on iPhones from plenty of UK networks using the comparison tables above – or if you'd like a little more guidance first, keep reading.
The best way to find the iPhone deal for you is by using our comparison engine. iPhone deals can vary a lot, from the cheap 'n' cheerful up to the latest model on a pricier unlimited data plan.
When looking for the best deal for you, here are some things to think about:
Which iPhone handset do you want? Are there multiple models you'd consider?
How much monthly data do you need? Are you set on 5G too?
What's your budget? How much can you pay monthly, and how much can you pay upfront?
Which networks do you like? Can you get an existing customer deal from your current network?
Do you want a brand new shiny handset, or would you rather save money (and help the environment) with a refurbished model?
Adjust the filters to fit your needs, and you'll find iPhone deals that suit you.
How to find cheap iPhone deals
It can be easy to think that finding a cheap iPhone deal is impossible. Not so. You just need to take a savvy approach.
Buying a top end, brand new iPhone isn't cheap. But considering that Apple updates iPhones dating back as much as six years with its latest iOS software, opting for an older iPhone is a great bet for those who want a cheap deal.
The iPhone 12 and iPhone 13 series are still excellent and come with impressive cameras, superb internal specs and support for the very latest software from Apple.
Then there's the budget iPhone SE 2022, great for those who want an old-style touch ID button and pared down experience.
For those dead set on the latest iPhone, looking for a refurbished model is a smart approach. Such phones may have been broken in the past, but have been repaired by experts and come with the same guarantees as a brand new iPhone.
Which UK mobile networks offer iPhone deals?
Since it's the most popular brand of mobile phone, iPhone deals are very easy to come by. In fact, you should be able to get an Apple iPhone from any UK network that offers pay-monthly contract. Bear in mind, though, that not all networks offer contracts on the very latest iPhone.
You can get an iPhone deal from networks such as:
You may also find deals on other networks sold through resellers (such as Carphone Warehouse).
iPhone comparison: Which iPhone handset should I get?
You aren't short on choice for iPhones, with new models unveiled every year and a back catalogue going back over a decade. The question is, what do you want from your iPhone? The most up-to-the-minute tech? A lower-priced budget option? Or a certain screen size? Here are a few things you might want to consider:
Latest iPhones – the most recent, up-to-date options are the iPhone 14, iPhone 14 Plus, iPhone 14 Pro, and iPhone 14 Pro Max. Next up is the iPhone SE (2022), as well as the previous year's iPhone 13 range
Screen size – for an iPhone with a nice big screen, look at the 'Pro Max' and 'Plus' models. This includes the iPhone 14 Pro Max and iPhone 13 Pro Max, as well as the new iPhone 14 Plus – all of which rock a 6.7-inch Super Retina display
Smaller size iPhones – on the other hand, you might prefer a more pocketable design. In which case, you could consider the iPhone SE (2022), which has 4.7-inch display. If that's a little too small, the iPhone 13 mini is the next step up, sporting a 5.4-inch screen
Price – older models are always cheaper than the latest releases. Smaller-sized phones will be cheaper than larger ones, too, and the standard model will cost less than the 'Pro' and 'Pro Max' versions. You can also look into refurbished handsets for a bargain
Best camera – for stunning high-res snaps and video, you should opt for the 'Pro' and 'Pro Max' models, which feature a triple camera set-up. You'll also likely want an iPhone as new as possible, though any iPhone released in the past few years will be good
Longest battery life – in general, a good rule of thumb is that the bigger the phone, the better the battery life. So you'll find the most impressive battery life on Apple's 'Pro' range of iPhones
Is there a big difference between the iPhone 12, 13 and 14?
On the face of it, the iPhone 12, iPhone 13 and iPhone 14 look almost identical. The design is broadly the same across all three devices, with a squared off, industrial look that few other smartphones can match.
The dual lens camera setup is much the same too, with two 12MP sensors and a 12MP TrueDepth front facing camera. However, the iPhone 14 takes things up a notch with a wider aperture ensuring crisper shots and an even better Night Mode. There's also a Cinematic Video mode on the iPhone 14 which offers excellent 4K video recording.
Storage options are identical across all three handsets, with 128GB, 256GB and 512GB available.
The newer iPhone 14 and iPhone 13 come with Apple's A15 Bionic chipset, while the older iPhone 12 features the A14. Performance is best on the iPhone 14, while support for iOS will last longer too, meaning it's the best bet for those looking for a long term solution.
What's the cheapest iPhone?
Top-of-the-line iPhones don't come without a sky-high price tag, we're afraid. But luckily, there are a few things you can do if you want a nice cheap iPhone deal:
Compare your options – use our table to see what deals are on offer. Some networks' iPhone contracts are considerably better value than others
Pick a smaller sized handset – with less screen real estate to pay for, and less power under the hood to drive it, costs go down. So, the regular iPhone 14 will be cheaper than the no-holds-barred iPhone 14 Pro and Pro Max. You could even consider an iPhone SE, or the previous year's iPhone 13 Mini
Choose an older model – the most recent handsets will always be the most expensive. So, the older you go, the less you'll pay. And with new iPhones being released every year, an older model will still feel pretty up-to-date
Look out for existing customer deals – some networks, such as EE, reward loyal customers with access to exclusive deals
Go with a budget network – plans from lower-cost networks like giffgaff have less in the way of features and extras, but make up for it with cheaper prices
Buy through a reseller – such as Carphone Warehouse or Fonehouse. These companies buy plans in bulk for a lower cost, then pass the savings onto you
If you already have an iPhone and you're looking to upgrade, consider selling your iPhone for extra cash to put towards your next handset.
iPhone unlimited data deals
Many UK networks offer iPhone contract deals with unlimited data, including EE, Three, iD mobile and Vodafone, to name a few.
Meanwhile, many other networks have plans with 100GB+ monthly data. That's more than enough for most of us – so, if you can't find an unlimited data deal, it's well worth considering these options, too.
iPhone contract no upfront cost
Deals on iPhones with no upfront cost are widely available, on a choice of networks and handsets. That includes major networks, unlimited data plans, and even the latest models.
You'll find even more choice if you can pay just a small amount upfront – say, £25 or less.
How long are iPhone contracts?
iPhone contract lengths vary depending by network and how much you're willing to spread the cost of your new smartphone.
By and large, iPhone contracts are 24 or 36 months long. The latter means you'll pay less per month, but be locked in for longer. The former means you'll be able to upgrade sooner, possibly ahead of your contract end date if you opt for a deal like O2 Refresh, which decouples the cost of your phone and the airtime you pay for.
For shorter, 12-month iPhone contracts, you may be better off paying for a new iPhone SIM-free and pairing with a SIM-only deal.
iPhone vs Samsung
They're major rivals on the smartphone scene, both boasting powerful tech, stunning design and top cameras. But which comes out top: an Apple iPhone or a Samsung mobile? With so much going for each brand, the answer may simply come down to personal preference.
Pros of choosing an iPhone:
It's fully integrated into the Apple ecosystem – including your Mac computer, iPad, and Apple Watch. For a truly seamless experience, you can sync up your devices, answer texts on your computer, pause music on one device and pick it back up on another, and even copy text from one device to another
Slick, easy-to-use software – whether you're a tech savant or a brand new smartphone user, Apple's iOS software is a breeze to use, thanks to its smooth and intuitive design
Fantastic customer service – if you're having a technical problem with your phone, just take it to an Apple store and one of their dedicated Apple 'Geniuses' will help you out. No faff, no fuss, and no waiting around on hold to a helpline
Apple Pay – you can set this up on your phone for a convenient and secure way to pay for purchases
A wider choice of accessories – from AirPods and MagSafe wireless chargers to funky cases and arm straps, you'll be spoilt for choice
Pros of choosing a Samsung phone:
More choice – Samsung mobiles come in a greater range of shapes, sizes and specs than iPhones. You can spring for a Samsung Galaxy S flagship, go high-tech with Galaxy Z Flip or Fold, or save money with a mid-range Galaxy A. Whatever your needs may be, there's bound to be a Samsung to suit you
A more customisable system – you have more control over how your operating system looks, with themes, widgets, custom home screens, and more. It might be less straightforward than the iPhone's design, but it's great for people wanting to play around and tweak things
Samsung mobiles cost less than comparable iPhones – although not by much. But if you're on a budget, you can usually find a brand new Samsung model for cheaper than an iPhone. Plus, Samsung has a mid-range A series that's much more affordable
Samsung Pay Google Pay and Android Pay – many payment systems are available, for making purchases on the go
Easier and cheaper to repair – physical repairs, such as a broken screen, can be performed by a third party at (usually) a far lower cost than a similar iPhone repair.
About Apple
Apple is arguably the biggest tech brand in the world. Its iPhone brand helped to kickstart the smartphone revolution in 2007, since when it's been engaged in a battle with Samsung for global domination.
Its remarkable designs and easy-to-use software have helped to give Apple a loyal customer base, with many smartphone users refusing to countenance using products from anyone else. Yes, you'll pay more. But with Apple, high quality is always guaranteed.