Compare travel insurance cover for a single-trip
Is a single-trip travel insurance policy the right choice for your next holiday? Find out more about single-trip policies
If you're going on holiday, it's very wise to take out travel insurance in case something goes wrong. It'll cover the costly medical bills you'll face if you fall sick or get injured, or if you have to re-book because part of your trip is cancelled. Without travel insurance, you have to pay for these eventualities out of your own pocket – and the costs can be extortionate.
What is single-trip travel insurance?
Single-trip travel insurance protects you for one trip over a set period of time. Depending on the level of insurance you choose, you can be covered for various outcomes including unforeseen medical expenses, cancellation costs and lost luggage.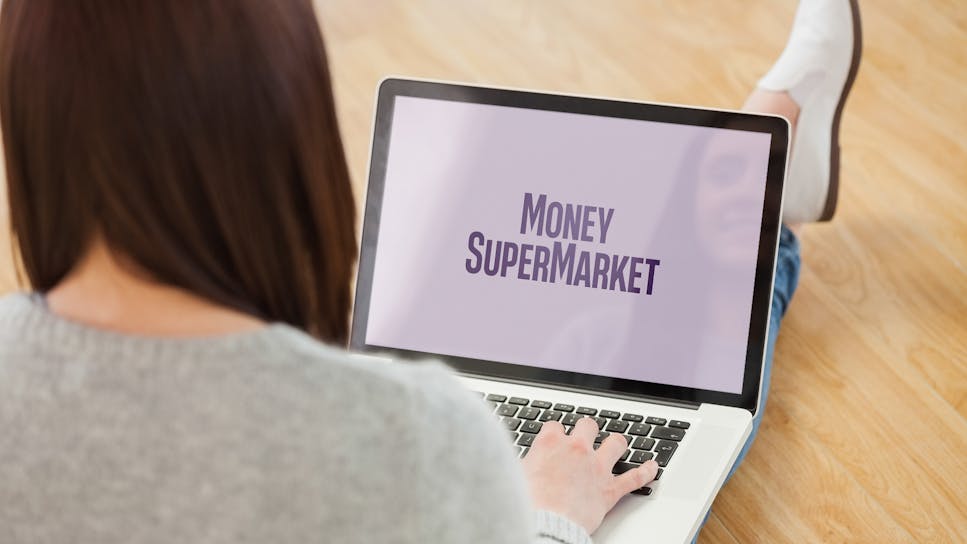 Why get single-trip insurance?
Travel insurance is essential for any holiday, and single-trip cover is the most affordable. But although prices start very low, you shouldn't be tempted to buy the cheapest policy without first checking that it offers enough cover for your trip and your belongings.
Frequent holidaymakers who go away three or more times a year could save money with an annual multi-trip travel insurance policy, rather than buying a single-trip policy every time they book a holiday.
What does single-trip travel insurance cover?
A single-trip travel insurance policy will usually cover you and anyone else named on the policy for a various eventualities, including:
Injury and illness: You can claim for the cost of emergency medical treatment

Emergency repatriation: Your insurance will pay to bring you back to the UK if you need to be repatriated

Flight and holiday cancellation or curtailment: You can claim if your holiday is cancelled or cut short – and you may be able to claim for flight delays, too

Delayed or lost luggage: If your luggage is lost or delayed and you need to buy new kit, you can claim for your missing possessions and the cost of replacing them
Does single-trip travel insurance have different cover levels?
When searching for single-trip travel insurance, make sure you find a policy with the features and cover levels you want. Choosing a cheaper policy based on price alone may cause you to miss out on valuable categories of cover.
When you're looking for holiday insurance, make sure you include these minimum levels of single-trip cover:
Medical cover of at least £5 million

Personal liability cover in the region of £1 million

Cancellation cover equal to or higher than the value of your holiday

Baggage and personal belongings cover that equals the cost of replacing any personal items you take with you

Personal money cover which matches the amount of cash that you plan to take with you, which could be up to £250
How much does single-trip insurance cost?
The cost of single-trip travel insurance varies greatly depending on personal circumstances and details of the holiday.
Keep in mind that these average premiums only apply to policies for people who don't have pre-existing medical conditions. If you need this level of cover, the price of your policy will likely increase in order to pay for any potential medical treatment you may need. Learn more about this with our pre-existing medical conditions page.
Would different travel insurance be better for me?
If you travel three or more times a year, a single-trip policy is unlikely to be the most cost-effective solution to your insurance needs, and you should consider an annual multi-trip travel insurance policy.
But if you are travelling with your family, a single-trip policy for each family member may not be the best option. You should look for family holiday insurance, and include extras such as additional baggage cover.
Likewise, if you plan to travel with a group, a group travel insurance policy may present better value for money, and you can usually add extras such as water sports and skiing cover.
Single-trip travel insurance exclusions
You need to pay close attention to the things that single-trip travel insurance policies don't cover. For example, if you're over 65 you may need a specialist policy, while an insurer might not pay more than £200 for each item you take on holiday unless you take out special gadget cover for your phone or expensive camera.
While there are lots of potential exclusions, they vary by insurer. Common exclusions include:
Taking part in winter sports, such as skiing and snowboarding

Taking part in high-risk sports, such as sky-diving, scuba diving, heli-skiing and bungee jumping

Behaving recklessly or illegally

Being under the influence of alcohol or drugs at the time of an accident

Intentionally causing yourself or someone else harm
Top tips for single-trip travel insurance
When you're looking for single-trip travel insurance, it can be helpful to keep the following in mind:
Destination: Single-trip travel insurance only covers you for one holiday at a time, so if you're planning on visiting several locations, make sure they're all included

Duration: Most single-trip policies limit the length of a holiday, so check ahead of time whether you need cover for an extended stay

Pre-existing medical conditions: If you have any pre-existing medical conditions be sure to mention them beforehand. If you need medical treatment for something you haven't declared, your insurer may not cover the costs

Disruption and cancellation: You should be covered in case you need to cancel your trip, or if your travel and accommodation arrangements are disrupted, as your insurer may be able to provide compensation for alternative measures

Legal cover: Make sure you're covered for incidents that weren't your fault by taking out legal fee cover, as well as personal liability cover if an incident was your fault
Compare single trip travel insurance
It's best to buy travel insurance as soon as you've booked your holiday – in case your holiday is cancelled, or if you need to cancel because you fall too ill to travel or the government decides it's no longer safe to travel to your destination.
Comparing single-trip travel insurance quotes is easy: enter your personal details, where you're travelling to, and what level of cover you'd like, and you'll be shown a range of travel insurance options.
You can compare various factors, ranging from maximum medical cover, baggage cover and personal money cover, to optional features such as winter sports or legal cover, amongst others.
When you click on a policy, you'll be able to then select the level of cover you want, whether that's a basic travel insurance policy or the most premium option. The details page will show you where you'll be covered, which activities you would be covered for and key facts.
Make sure you read the policy documents and check that you won't fall foul of any of the exclusions, and check the cover summary table for detail on the specifics of how much you can claim for particular items or events.