Compare winter sports travel insurance
Skiing and snowboarding are risky activities, and dedicated winter sports insurance costs a bit extra as a result. Here's what you need to know
What is winter sports travel insurance?
Winter sports travel insurance is a type of travel insurance designed specifically to cover you when you take part in winter sports activities while on holiday – things like skiing, snowboard and sledding.
It provides the same cover as standard travel insurance, but there are additional clauses that cover the unique situations involved in various winter sports.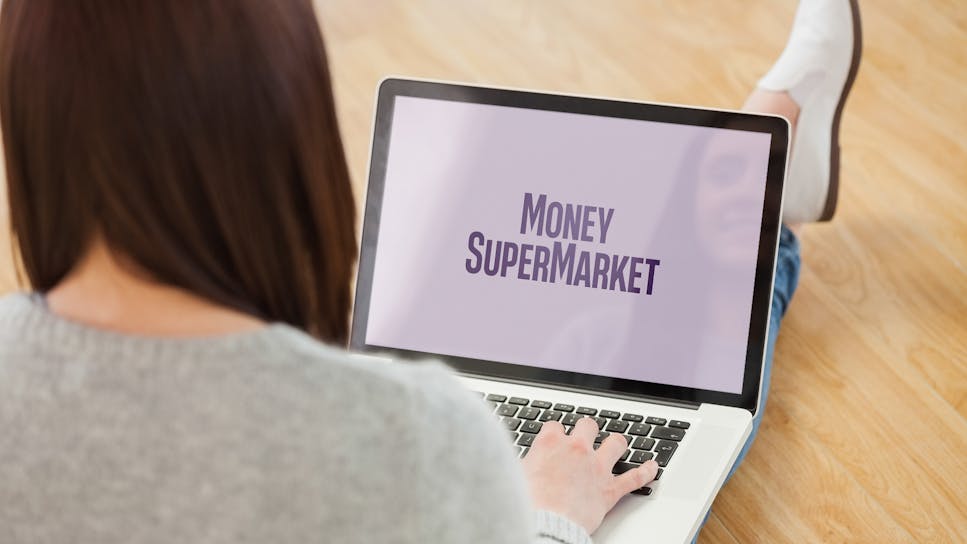 Do I need winter sports travel insurance?
Winter sports travel insurance is important as it will cover you for situations a standard policy doesn't. Winter sports are considered high-risk activities, so any medical costs you incur won't be covered by regular travel insurance policies.
Likewise if you lose or damage any expensive equipment, it may not come under a standard personal possession policy. This is where the specialised cover provided by winter sports travel insurance comes in handy.
What does winter sports travel insurance cover?
Winter sports travel insurance generally offers similar cover to a standard travel insurance policy. This can include basic medical costs, delays, cancellations and cover for lost, damaged, or stolen belongings.
However, the additional policies that relate specifically to winter sports can include:
Equipment: This covers the cost of replacing equipment such as helmets, skis or snowboards if they get lost, damaged or stolen

Alternative equipment hire: This pays out when you have to hire alternative equipment if you can't use yours

Piste closure: You'll be able to claim for the cost of part of your trip if the piste is closed, though insurers may set time requirements, like a minimum of 12 or 24 hours

Off-piste activities: Many insurers will still offer cover if you're doing any activities off-piste, but these will usually come with some conditions – such as going with a qualified instructor

Ski pass: This will help with the replacement cost if you lose your ski pass, so you can still get to the slopes

Medical costs: This covers the cost of treatment if you injure yourself on the slopes

Pre-existing medical conditions: If you've got a pre-existing medical condition, you'll be able to claim for the cost of treatment should you need it

Hire costs: You'll be able to claim for the cost of cancelled activities and equipment due to illness or injury

Personal liability: This is for claiming legal costs if you become liable for someone else's injuries as a result of your actions

Avalanche delays: This covers you if your winter sports are delayed due to an avalanche
What sports are covered by winter sports travel insurance?
A winter sports travel insurance policy will cover a number of winter sports activities, such as:
Bobsleigh

Ice climbing (sometimes with specific height limits)

Glacier walking

Ice fishing

Ice hockey

Luge

Skeleton bobsleigh

Snowmobiles

Tobogganing

Dog-sledding
European Health Insurance Card (EHIC) and Global Health Insurance Card (GHIC)
The European Health Insurance Card (EHIC) and the new Global Health Insurance Card – GHIC - can be useful for any holiday in European Union countries as it covers emergency medical treatment, for free, to the same level as a local citizen.
Although Britain is no longer part of the EU the EHIC/GHIC scheme will continue and UK residents can use their cards on holiday in the EU.
The card can be a great safety net, but remember EHIC and GHIC wouldn't cover you for rescues and repatriation, which is why travel insurance is so important when you are doing winter sports. Travel cover can be even more crucial in places like the USA and Canada, where medical treatment costs can run into the thousands.
How often will I need winter sports insurance?
If you're a winter sports enthusiast and you take regular trips to the slopes, you might want to consider taking out a multi-trip or annual policy. These will cover you for more than just a single trip, and they can sometimes offer bulk-buy savings compared to insuring each holiday separately.
Where do I need winter sports insurance?
Winter sports travel policies, like many other travel policies, also vary by the destination you'll be going to.
For example, if you're hitting the slopes in Canada, a worldwide policy that includes the USA, Canada and the Caribbean is the right option. However, if you're snowboarding in the Alps, or even tobogganing in Tamworth, a more local policy is enough.
Winter sports insurance, like most travel insurance, applies to different regions:
European travel

Worldwide travel (excluding the USA, Canada, and the Caribbean)

Worldwide travel
Some insurers have restrictions on certain countries, so you should always check policy documents for any exclusions before taking out travel insurance.
Who else needs winter sports insurance?
You may also want to consider a family or group travel policy if there are several people on the trip. You might be able to save on the cost with multiple people on one policy, instead of taking out separate policies for each person.
What's excluded from winter sports insurance?
As with all insurance policies there may be exclusions, and the specifics will depend on the policy and insurer you choose. However, common exclusions include:
Extreme winter sports: Glacier climbing, heli skiing and competitive winter sports will all require specialist insurance

Alcohol and drug use: If you lose your possessions or injure someone or yourself while under the influence, you won't be covered

Unattended belongings: You are exempt if your things are lost, damaged or stolen when you leave them alone in a public space

Not using the right equipment: If you get injured without protective gear such as a helmet or goggles, you may not be covered
How much does winter sports travel insurance cost?
The price of winter sports cover depends on a number of factors.
How old you are
As with all travel insurance, providers see your age as a factor in how likely you are to claim. This could be for a variety of reasons, such as the increased chance of falling ill or being involved in an accident as you get older.
How often you travel
The number of times you're planning to travel will also affect how much you pay for travel insurance. However you may be able to save some money if you go abroad often by taking out annual multi-trip cover rather than a single-trip policy.
If you plan on going on holiday more than three times a year – and even if only one of those trips involves winter sports – you'll get a better deal by taking out a multi-trip policy rather than covering each trip individually.
Where you're going
The destination can influence how much your travel insurance will cost. This is often due to the higher costs of medical treatment in countries such as the USA, Canada and New Zealand.
You also have to factor in the potential cost of repatriating you in case you need to come back home for an emergency – this is why four out of five of the most expensive countries to take out winter sports cover are outside of mainland Europe.
When should I buy winter sports travel insurance?
It's a good idea to buy winter sports travel insurance as soon as you've finalised and booked your holiday. This is because if you need to cancel anytime between then and when you leave, you might not be able to claim your money back otherwise.
A good travel insurance policy should cover early cancellation for the following reasons:
Injury or illness

Redundancy

Bereavement
Winter sports travel tips
Winter sports are brilliant fun, but they can be risky and at times dangerous. To make sure you get the best from your holiday, follow this advice:
Protective gear: It's a requirement for many winter sports insurers, and just common sense. Wear a helmet, goggles, and any other equipment your instructors recommend

Sun block: You shouldn't underestimate the power of the sun on those slopes because it reflects off the white snow onto your face, so wear sun block to avoid nasty burns

Weather reports: Check weather reports and the risk of avalanches before heading out

Know your limits: If you're a beginner, know what your limits are and don't attempt to go beyond what you know you're able to do

Respect others: Behave sensibly on the slopes so you minimise the risk of putting yourself and others in danger – exit and enter runs safely, and don't interfere with someone else's run

Tell someone: Make sure someone not with you on the slopes knows where you are and when you're supposed to be there – if no one's around when you head out, you should leave a note
Comparing winter sports travel insurance
The best way to get a good deal on your travel insurance is to compare your options on MoneySuperMarket.
Just enter a few details about your holiday plans and we'll provide a list of quotes tailored just for your trip. Then you can browse all the options and make comparisons based on the level of cover provided and how much it'll cost, as well as details like the excess fee and any exclusions.
Once you've found the right policy for you, just click through to the provider and you'll be insured in no time.
However, you should keep in mind that the cheapest policy isn't always the right one – it's better to find the right balance between cover and price. This way you get the best value for money without being over- or under-insured, so you can have real peace of mind when you hit the snow.