How to keep you and your family safe from scams
Think you'd spot a scam a mile off? We look at just how easy it is to get caught out.
Scams can come in many guises meaning it can be all too easy to fall victim. And with fraudsters becoming more and more sophisticated, new scams are cropping up all the time.
Criminals are, for example, increasingly targeting the public with so-called 'phishing' emails, texts and WhatsApp messages – as well as setting up fake websites – to hoodwink people into parting with their hard-earned cash.
All of this should serve as a reminder of just how important it is to remain switched on to the dangers posed by fraudsters.  
Watch out for scams involving the MoneySuperMarket brand
No-one is safe from scams and here at MoneySuperMarket, we have been made aware of a number of ways in which fraudsters are trying to use the MoneySuperMarket brand to try and trick unwitting consumers into handing over money – or their financial details.  
We know that a recent scam has involved calls, door knocking and emails to consumers claiming to be calling from MoneySuperMarket. They may claim to be working with a well-known bank and ask for money to be transferred to fake accounts. We will never ask you to transfer money to another account. Steps on what to do if this has happened to you can be found towards the bottom of this article.
We want to alert you to other various cons, so you know what to look out for – and the steps you can take to avoid falling victim.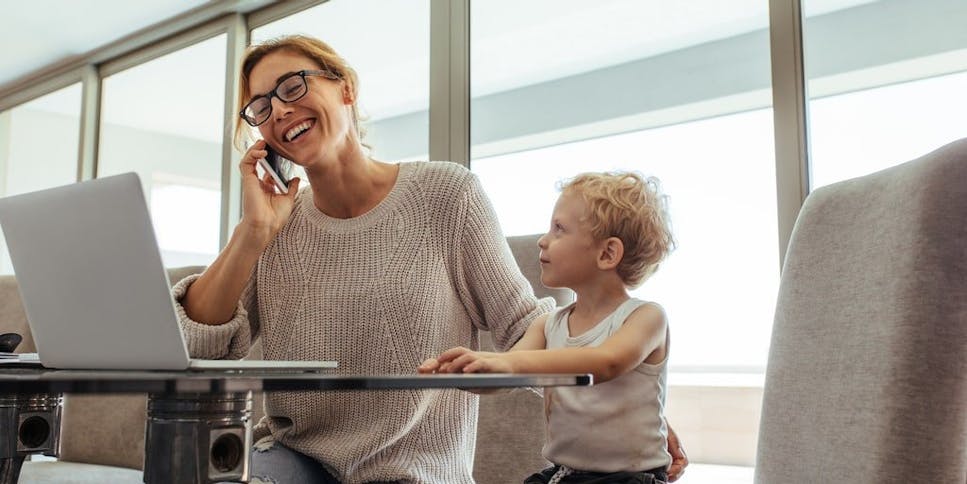 Fake websites
Fraudsters can, use fake sites to try and persuade you to transfer money into seemingly authentic investment opportunities or savings accounts, when in fact the whole thing is a scam.
What can you do to avoid falling victim?
When searching for a financial institution like MoneySuperMarket, take the time to look for the official website

Don't automatically log on to the first website you find in a search engine. Check that it's the real deal

Keep an eye out for warning signs that a site may be fake – such as bad grammar or spelling

Note that if something you're being offered sounds too good to be true, it probably is
Doorstep scams
Door-to-door salesman scams have been around for a long time, and still persist.
If you receive a knock on the door from someone claiming to be from MoneySuperMarket offering to help you to switch your energy, this should set the alarm bells ringing.
MoneySuperMarket does not have 'reps' and we will never knock on doors offering any type of switching service for any type of product.
If someone tells you they are from MoneySuperMarket, this is simply not the case. These individuals are fraudsters trying to trick you into handing over account details – or cash.
What can you do to avoid falling victim?
Never give any personal details – or money – to someone who knocks at your door unsolicited

Never sign up to anything if you don't know what you're entering into – or who you are dealing with

Do not let a door-to-door salesman into your house. If you feel uncomfortable, simply close the door
Cold-calling
Cold-calling is a tried and tested way to try and con people out of their personal and financial details – and potentially also their cash.
If you receive a call out of the blue claiming to be someone from MoneySuperMarket, you need to be on your guard.
We only make outbound calls to customers if they have left us a message and requested us to call them back
The only other scenario where you may receive a phone call is if you have requested a call back by one of our partners, following using one of our services. For example, if you carried out a life insurance comparison on MoneySuperMarket to get a quote for cover. In this case, someone from a firm called LifeSearch will call you to help with your enquiry and talk about the policy you are looking to purchase.
What can you do to avoid falling victim?
Be wary of any calls out of the blue. Be aware that MoneySuperMarket will never cold call consumers (see above).

If you need to call MoneySuperMarket, your bank, or any financial institution, make sure you check the number on the official website to make sure you have the right one.

Question any uninvited approaches to transfer money or give away personal details. Banks and other reputable organisations will never ask for information such as your Pin, password or bank details over the phone.

Never be pressured into making a rushed financial decision.
Other scams to watch out for:
Malware – also known as 'malicious software,' this is when a computer virus is installed on your computer or device without your knowledge. This enables fraudsters to steal personal information or perform actions through your device. This is more of a case of fraud, rather than you being scammed, but it's important to make sure your security software is up to date to avoid this.
Phishing – this con involves fraudsters sending emails purporting to be from your bank or another organisation. Emails will try and trick you into clicking on dodgy links which risk your device being infected with malware, or make you hand over sensitive personal and financial information. Look out for:
Spelling or grammatical mistakes

If the sender hasn't addressed you personally and used generic terms like 'Sir' or 'Madam'

The email address and whether it matches the company or organisation

A request for personal information

A sense of urgency

A website link disguised as a real company website
Smishing – with this scam, conmen send 'spoof' text messages which seem to come from your bank or another official institution. The message will contain a link for you to call a number to sort out whatever the problem is. But this is just a way for fraudsters to steal your money – or your identity.
What can you do to protect yourself?
Take the time to think about what is being said and don't feel under pressure to act straight away. If you think you are being scammed, don't engage in communication with fraudsters. Instead, call the police and report it.

Never give debit or credit card numbers, Pins, or other personal information in response to a cold caller, unsolicited email, text or online request. A genuine bank or organisation would never contact you unsolicited and ask you for your pin, full password, or to move money into another account

Never reply to a suspicious email, click on links, open attachments or ring a number within the message if you don't know exactly where it came from. Don't enter your bank details after clicking a link as this could be a fake website impersonating a real bank or organisation

Keep on top of security updates on your mobile device, laptop or PC

Be wary before using public wi-fi, as you risk exposing your personal information to criminals

Never let somebody talk you into downloading software to your device or to log on to your computer or tablet remotely

When shopping online, always look for 'secure transaction' symbols – the web address should start 'https' and there should be padlock in the browser window

Keep a close eye on your bank and card statements, and if you see any suspicious transactions, contact your bank immediately

If you're unsure about an investment or pension opportunity you've been offered, you can check it the FCA's ScamSmart tool. Find it here.

For more information on how scams work and what you can do, visit Take Five.
How to report a scam
You can contact Action Fraud on 0300 123 2040 or at actionfraud.police.uk.
If you think someone is impersonating MoneySuperMarket, then please contact our customer services team.