Think carefully before shopping in the January sales
Hoping to pick up a bargain? Here's how not to burn a hole in your wallet
When Christmas is done and dusted, you may be looking to go shopping in the January sales.
This is the time when many retailers run major discounts to shift their unsold stock – meaning you can often bag a bargain.
But you need to tread carefully to avoid buying stuff you don't really need.
If not, you could find yourself having racked up debts in the first few weeks of 2022 which you'll then have to spend the rest of the year trying to clear.
Make a list
Don't head out to the shops without a plan. Sit down and make a list of the items you're looking to buy in the sales – and what you can afford to spend.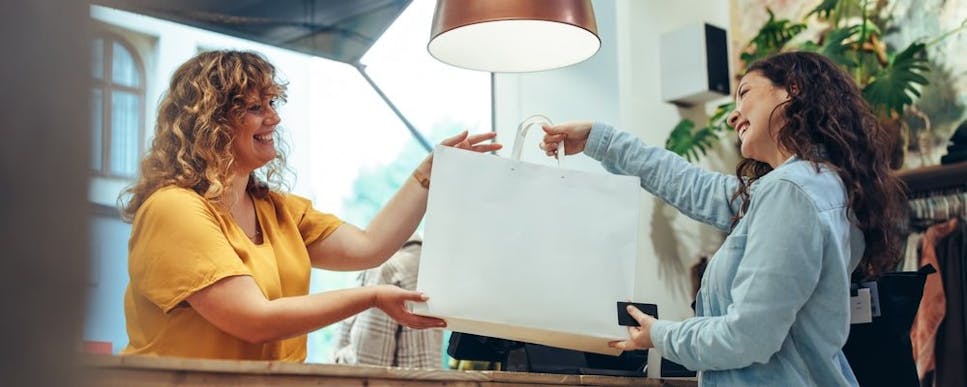 Do your research
If you're thinking about making a big-ticket purchase, it's a good idea to use a price-tracking site, such as PriceRunner, to compare costs. This can help you avoid paying more than you should for any particular item.
Don't impulse buy
Before treating yourself to a new gadget or item for your wardrobe, give yourself some time to ponder the purchase. Ask yourself whether it can wait till next month, or if it is urgently needed right now.
You may find that by waiting a few days – or weeks – it feels like less of a priority.
Set yourself a time limit
The more time you spend in any one store, the more money you are likely to spend. So don't allow yourself to linger too long before you move on to the next shop. Better still, head home, away from temptation.
Don't fall for clever marketing
Retailers are very good at luring us in and making us believe we're getting a great deal. They might say that something is only available for a 'limited time only' or they might advertise an item as being reduced by 'more than 50%.'But this doesn't automatically mean that it's a good deal – or that it's cheap. Think carefully or you could end up making purchases that aren't necessarily wise, or good for your wallet.
Try carrying only cash
If you're the kind of person who's capable of making lots of card payments in quick succession, try carrying only cash. Psychologically, it can be hard to spend as quickly when you've only got notes and coins to hand over – and when you can see the money leaving your wallet until there's none left.
Equally, always be mindful of your personal safety when carrying big sums of cash while you're out and about.
Play your cards right
When shopping in the post-Christmas sales, you may be tempted to pay for goods with a credit card.
But before you do, ask yourself: can I really afford it? And is this a purchase that's really worth making?
If you're determined to use credit, be sure to shop around for the best deal you can find. You can currently get purchase credit cards offering as long as 22 months at 0%.
Once you've got a purchase card, try to use it for things you need – and not for frivolous purchases.
Be sure to pay the minimum every month. Better still, clear the balance in full.
Also aim to keep your balance below 25% of the available credit limit. This will help keep your credit score in good condition, as it will demonstrate that you're not too heavily reliant on credit.
To check your score, visit our Credit Monitor tool.
Get ahead on next Christmas
While, generally speaking, it's important not to be too gung-ho when shopping in the January sales, one area where it is worth stocking up is on stuff for next Christmas.
You can usually pick up cards, wrapping paper, gift bags – and even gifts themselves – for a fraction of the price, saving yourself a small fortune.
This could be a good way to save yourself a significant sum on Christmas 2022.