Compare travel insurance for the USA
On your way to the USA? Check out our tips for a great holiday – and remember to take out travel insurance too
It's no surprise that British tourists love taking a trip across the pond – the USA is our most popular travel destination outside of Europe. They might speak the same language, but it's as exotic a place as any, with its huge empty deserts, huge mountains and alligator-filled swamps. The US also has some of the world's most iconic cities, from the Statue of Liberty in New York to the Hollywood sign in the hills above LA.
With so much to see and do, you're sure to have a great time stateside. Just make sure you've got your travel insurance sorted before you leave, so you're protected in case anything goes wrong.
Do I need travel insurance for the USA?
If you're planning a holiday in America, you should always make sure you have travel insurance before you set off. That way, you'll be protected against many common travel problems while on your trip. For instance, travel insurance can cover you against illness, accidents, lost baggage and theft while you're on your American vacation.
Travel insurance also means you'll be able to reclaim your costs if you have to cancel or cut short your trip in an emergency – so you can relax and enjoy your holiday.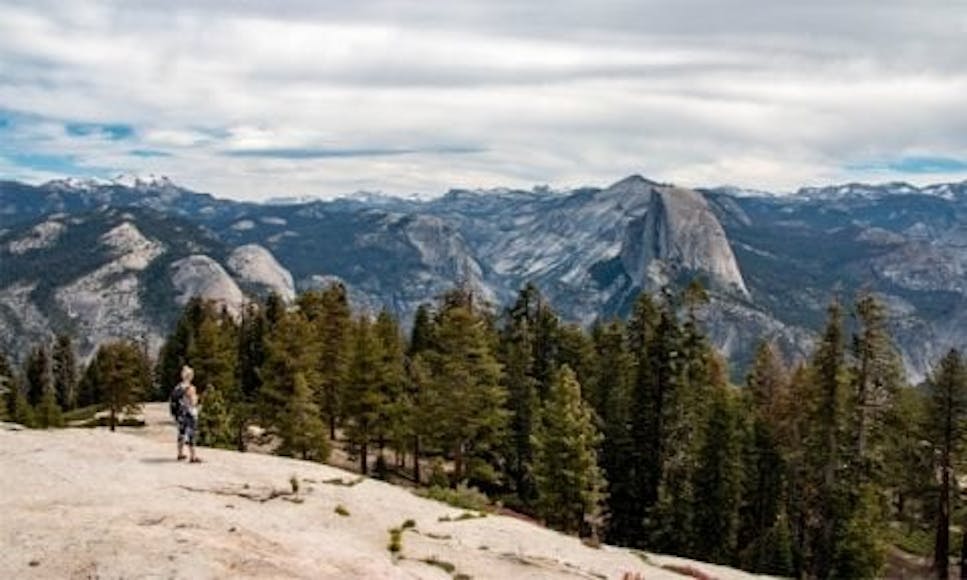 What type of travel insurance do I need for the USA?
The USA isn't covered by an ordinary worldwide travel insurance policy – you'll need a specific policy that covers the US, Canada, and the Caribbean. However, there are many different types of insurance that might suit your holiday. When you find the best travel insurance deals through MoneySuperMarket, you'll be able to tailor your insurance to your needs. Some categories to look out for:
What should my USA travel insurance include?
When you're choosing a travel insurance deal for your American holiday, watch out for these important features your cover should include:
You should also keep an eye on your policy's excess – that's the amount you'll have to pay yourself towards any claim. A higher excess usually means your premium is cheaper – but make sure it's an amount you'll be able to pay.
The full details of your insurance will be in your policy document, so make sure you read it in full before you choose a travel insurance deal.
What won't be covered in my American travel insurance?
There are some features that may not be included in your insurance for your trip to the USA. These are known as exclusions. Make sure know what you can and can't claim for before you make your holiday plans.
When should my USA travel insurance policy start from?
When you choose an insurance policy, make sure you're covered from the day you book your trip, not the day you actually leave. That way, you'll be covered in case you need to cancel your holiday before you set off.
Health and vaccinations
American hospitals and healthcare facilities are excellent – but the healthcare system in the USA is famously complicated and expensive. This makes travel insurance more crucial than ever – without it, you might not be able to get the help you need if something goes wrong, or you might be left with an enormous bill.
Some hospitals in the USA might ask for some 'good faith' money up front from foreign patients. You should refer this to your insurer, and only pay directly if your insurer tells you to.
In some parts of the United States, diseases spread by insects have been detected. Mosquitoes in parts of Texas and Florida might carry the Zika virus, and there have been outbreaks of dengue fever in Florida, Texas and Hawaii. Ticks and biting insects have been known to carry infections such as the West Nile virus and Lyme disease. The risk of transmission is low, but you should take precautions to avoid being bitten, such as using insect repellent.
You won't need any special shots for America, but it's important to make sure you're up to date with all your ordinary vaccines before you set off.
The legal status of some medicines might be different in the United States. If you're travelling with prescription medicines, it's best to check in advance to make sure they're not controlled. You should also bring a copy of your prescription with you.
Keep in mind that prescription medicines are likely to be much more expensive in America than at home, so you should make sure you leave with enough to keep you going throughout your stay.
USA fact file
Travelling to the United States: Key Information

Language

English

Currency

US dollar – compare travel money

Dialling code

+1

Plug sockets

Plug socket types A and B – adapter needed

Emergency services phone number

911

Vaccinations:

See the National Travel Health Network for latest information

Embassy address and contact details

Telephone: +1 202-588-6500

FCDO travel advice

See UK gov website for latest information
Top travel tips for the USA
America is full of beautiful sights and exciting things to do. Use our travel tips to help you make the most out of your holiday across the pond:
Get the best price on travel insurance for the USA
Travel insurance for the USA is essential to keep your protected, but not all policies are the same. To find the cheapest American travel insurance that meets all your needs, it's important to compare before you buy.
MoneySuperMarket's comparison tool asks you a few simple questions about you and your holiday: where you are going, how long for and what you want your policy to cover, and in just a couple of minutes you can compare prices from a range of leading travel insurers.