Extra costs to budget for if you're heading overseas this summer
Making plans for a holiday abroad? Don't forget to factor in these additional expenses.
We may finally be seeing a lifting of Covid restrictions, and lives starting to return to some semblance of normal, but there's no denying the summer of 2021 is still going to be a little out of the ordinary.
As the Government updates its travel list, with more countries turning "green," holidays abroad now look a distinct possibility.
For those who do manage to head abroad on a foreign holiday, some rules and regulations will still apply, including paying for PCR tests.
At the same time, following Britain's exit from the EU, holidaymakers could face new costs abroad this summer in the form of roaming charges.
Both of these could bump up the cost of your break abroad, so you need to budget carefully.
Here we take a closer look at some of the additional costs you need to think about this year, in addition to some of the usual ones
1. Cost of PCR tests
The rules around Coronavirus testing before and after travelling vary, depending on the destination.
But if you are required to take a fit-to-fly PCR test, you could find yourself forking out up to £100 on the high street for in-store testing, or as much as £200 at some private clinics.
If you are travelling as a family, costs can soon mount up.
Be sure to factor these extra expenses into your holiday budgeting this summer.
Note, though, that you may be able to make savings by ordering your test via your airline, holiday company, or at the airport, so do your research to try and keep costs down.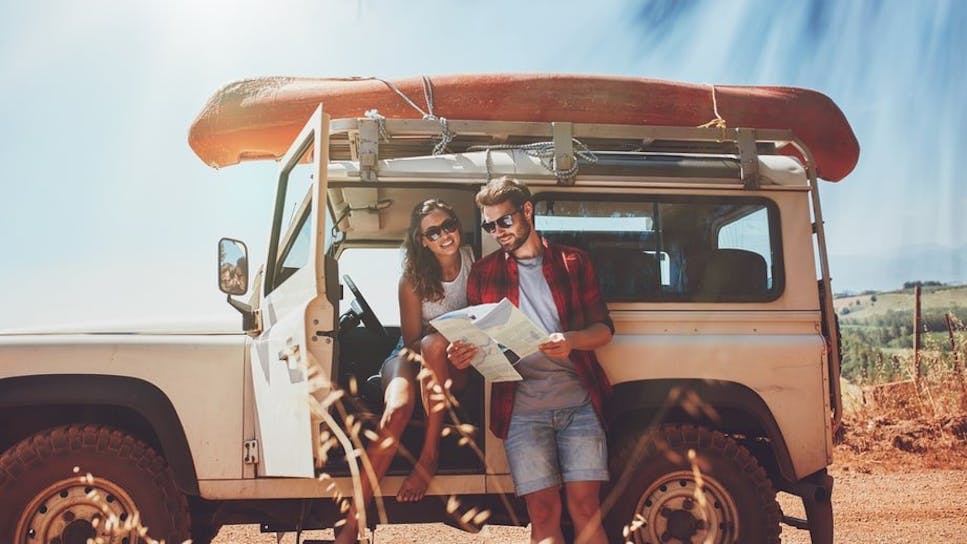 2. Getting the right travel insurance in place
The pandemic has shown us all-too-clearly just how important it is to have travel insurance in place, as many holidaymakers have had to claim for cancelled trips.
When choosing a policy for this summer, make sure you are covered for cancellation. This should be one of the standard features, but it won't harm to check the policy terms.
Also check the level of Covid cover, as this can vary from one provider to the next.
Make sure you are covered for Covid-related disruption – such as if you have to self-isolate because you have been told to do so by NHS test and trace, are no longer able to travel, or if Government travel advice changes. Check you are covered if you are stuck abroad for longer than planned, and need to pay for hotel stays.
Read the Ts and Cs carefully to ensure you are covered for medical costs if you contract Covid-19 while away, and find out about repatriation costs.
Typically, there is a one-page summary, but in the current uncertain times, it may be worth reading the full policy. If you've got any queries, it's worth speaking to the insurer to clarify the details. This will ensure you don't end up out of pocket further down the line.
Don't opt for the cheapest insurance policy you can find, as this may come with exclusions. Find the right level of cover with all the features you need at the right price. To compare deals, head here.
If you already have insurance in place, contact the provider for details on what coronavirus-related events it covers. Also remember to do this if you have cover provided by your bank account.
3. Mobile data charges
Mobile phone providers have begun to re-introduce roaming charges for Brits going to the EU due to Brexit.
This comes after years of having been able to travel through Europe without having to fork out extra for calls, and texts and data. (With calls and texts, you have been charged as if you were at home, and you have also been able to use UK data allowances within the EU, subject to a fair-use policy in some cases.)
However, now that the UK has left the EU, mobile phone operators can choose whether or not to charge you.
While some providers have decided to keep things totally free in EU countries, a host of firms (O2, EE and Three) have all changed the way customers can use data abroad. So if you're heading to the Continent this summer, this could mean a bigger phone bill on your return.
If in doubt, speak to your mobile phone provider before you jet off to avoid ruining your post-holiday glow with "bill shock."
4. Costs for using your plastic abroad
In many cases, additional charges still apply when using your card overseas to pay for items or withdraw cash.
When taking money from an ATM with a debit card, for example, there may be an extra "currency cash fee" applied ranging from £2-£5. In addition, the foreign bank may levy a small charge for using its machine. With this in mind, try and avoid withdrawing small amounts of currency every few days.
When it comes to spending on your credit card, you could get stung by foreign usage fees. You may be able to avoid additional transaction fees by choosing a credit card specifically designed for travel.
To compare deals, head here.
Crucially, if you are given the option, perhaps by a hotel or shop, to pay in the local currency or in sterling, take care not to fall for the "dynamic currency conversion" con. With this, if you opt to pay in pounds, you could get stung with a poor currency rate applied by the restaurant or retailer. This could mean the transaction ends up costing you more than it needs to. Always reject this offer and opt for the local currency.