What to do if you're struggling to pay your credit cards
Surging interest rates mean that borrowing is getting much more expensive. If you're struggling to keep up with your credit card repayments, follow these steps to help you get your finances back on track.
In the wake of February's base rate increase, the cost of borrowing is on the rise.
If you've overstretched yourself and are struggling to meet your credit card repayments, there are a number of steps you can take to get back on track.
The sooner you take action, the sooner you'll start paying back what you owe, and always remember no debt is unsolvable.
1.     Work out exactly what you owe
Grab a cuppa and sit down with a pen and paper or laptop and list out all your outstanding credit card balances.
Make a note of:
The total amount left on each card

The interest rate you are currently paying

The minimum payment you need to make each month

The date of the repayment each month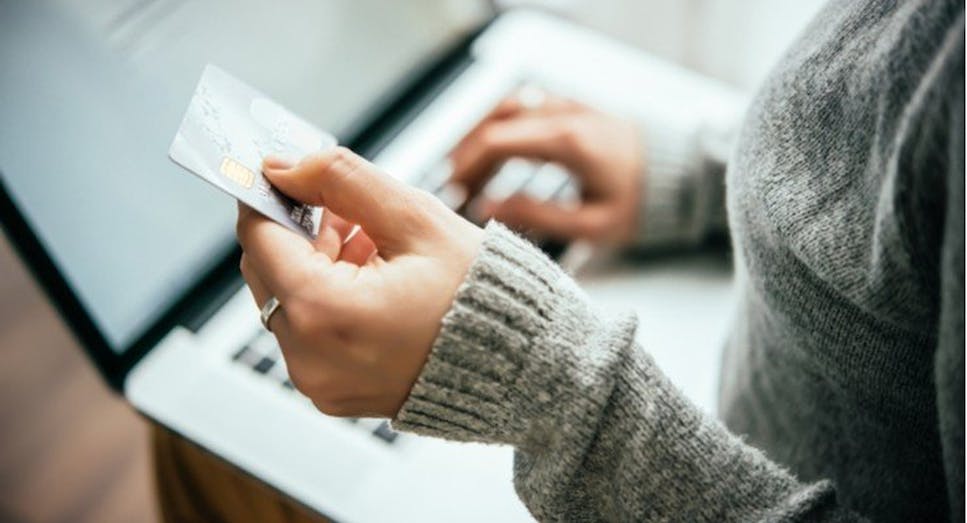 2.     Make a budget and cut back
Next, take a look at all your current incomings and outgoings and see if there's anywhere you might be able to cut back or save money.
Have you tried cutting down your food shop with own-brand products rather than premium brands? Maybe you're paying for TV subscriptions you no longer use? Perhaps there are simple things you can do to cut your energy bills?
You could also think about switching to a cheaper broadband or mobile deal (so long as you're not tied in) – and if your home insurance or car insurance is soon up for renewal, make sure you shop around and look for a cheaper option.
3.     Check if it's possible to switch to a cheaper credit card
If you haven't fallen behind on your credit card repayments, you may find you can transfer some of your outstanding balances to a card charging less or no interest for a set amount of time.
These are known as a balance transfer cards and they give you a little breathing space and allow you to pay less interest and more towards the outstanding credit card balance.
Just bear in mind you'll usually have to pay a transfer fee of around 2% to 3% of the outstanding balance, and you'll need to try and clear the balance before any interest-free deal ends. Also, the very best deals are reserved for those with excellent credit ratings.
Before you apply for a new card, it's a good idea to use our Eligibility Checker to see which cards you're most likely to be accepted for. Using this won't harm your credit score.
If you're given a good chance of being accepted for a balance transfer card, you're free to apply for one and then transfer over any outstanding balances you have on expensive cards.
But if the chances are low, it's best not to apply as this could negatively affect your credit rating and affect your ability to borrow in the future. If this is the case, don't panic, just move on to the next step.
4. Work out a repayment plan
Hopefully having found some extra funds from your cutbacks, you now need to work out exactly how much you can afford to put towards your credit card repayments. You'll need to make at least the minimum monthly repayment.
If you have more than one credit card to repay, put the most towards the card with the highest interest rate first, and make sure you keep up with the minimum monthly repayments on the others.
Even if you can only pay off the minimum each month, this will keep your lender happy and if you can afford to pay more than that one month, even better.
Set up a direct debit to make sure you always pay on time.
A word about priority debts:
It's important to keep in mind here that there are certain payments you need to prioritise above your credit card repayments. These include:
Your council tax

Any fines

Taxes

Your TV licence

Mortgage/rent

Energy bills
All of these need to take priority over credit card repayments as they have more serious consequences if you don't pay them.
If you don't pay your council tax, taxes, fines or TV licence, for example, you could go to prison (although generally as a last resort). Similarly, not paying your mortgage or rent could ultimately see you lose the roof over your head and not paying your energy bills could see your supply cut off.
To make sure that doesn't happen, pay these priority debts first – before you put anything towards your credit card payments. Priority debts are more important.
If you've missed payments or think you soon will
If the above steps don't work for you or if you have already missed payments on your credit cards and/or you know you won't be able to meet them in the future, there are two more steps to take:
5. Speak to your lenders
Pick up the phone and give your credit card providers a call to let them know about the situation you are in.
Don't delay doing this because the sooner you speak to your provider, the more they will be able to help you. Avoid keeping them in the dark and be completely honest about your situation.
Your provider should be able to work with you to come up with a repayment plan to help you get back on track and meet your repayments.
Exactly what will happen will depend on what you owe and on your own circumstances, but they may:
Lower the interest rate on your cards, either permanently or temporarily

Reduce your monthly repayments to a sum you can afford  

Change your payment due dates

Pause your repayments temporarily – this usually only happens in situations such as job loss
6. Seek free professional help
If you're still concerned you won't be able to keep up with your repayments, there are a number of free debt charities that are qualified to give you advice and suggest practical steps to help you if you're struggling with your finances.
These charities exist to give independent and non-judgemental advice. They can speak to your lenders for you, support you if you're being harassed by debt collectors, and create personalised and manageable debt repayment plans.
Step Change, National Debtline and Citizens Advice are three of the best-known charities that help people manage their debts.  
Be careful not to approach a company charging for debt advice. This information is available free of charge and you should always speak to a non-profit charity or organisation, such as those mentioned above, to avoid parting with more of your cash.
Whatever you do, don't bury your head in the sand – seek help as soon as possible and you'll soon be on your way to getting your finances back on track.
All credit cards are subject to status and terms and conditions. Over 18s, UK residents only. Terms and conditions apply. See MoneySuperMarket.com for further information.
MoneySuperMarket is a credit broker - this means we'll show you products offered by lenders. We never take a fee from customers for this broking service. Instead we are usually paid a commission by the lenders - though the size of that payment doesn't affect how we show products to customers.