Save money with student discounts and deals
It's back-to-school season, which means it's time to dust off your student ID and see how it can save you money.
Whether you're heading back for your final year of university, starting as a dewy-faced fresher, studying in sixth form or embarking on an apprenticeship, you can make use of your student status to bag exclusive discounts and offers. You may be surprised by the deals and freebies you can take advantage of.
Student discounts
It pays to bring your student ID wherever you go. Plenty of shops and restaurants – both high-street chains (such as Pizza Express, KFC, JD Sports, and Boots, among many others) and small, local places – provide a discount when you show them a valid student ID.
This is usually 10% off, or an extra treat on top of your purchase, all year round. But during promotional periods like the start of term, brands will up their discounts even further.
If you can't see a sign in-store, it's always worth asking just in case. And your student discount doesn't only apply to full-price items – you can often use it on sale items, too, saving more money in the process.
It's not limited to just shops and restaurants, either. In fact, you can get student prices for a variety of things: for example, many museums and attractions have student prices, and theatres may offer cut-price student tickets.
Although showing your student ID usually does the job when you're buying something in person, some places require verification via an official app instead. Not to mention, you'll need to provide a student discount code when checking out any online baskets. That's where platforms like UNiDAYS and Student Beans come in super handy – more on those below.
UNiDAYs/Student Beans
UNiDAYS and Student Beans are two popular student discount sites that get you money off a massive range of big brands and high-street shops, across categories like food and drink, fashion, tech, beauty, health and fitness, and more. They also run exclusive, time-limited deals where you can score even healthier discounts.
Anyone over the age of 16 and in full-time education (including university, college, sixth form, high school and apprenticeships) can register.
It's free and easy to sign up to both: you just need to provide your student email address or a student ID card (both are issued by your educational institution). You'll also need to verify your student status every academic year to continue having access.
You can download their apps to your smartphone too, as well as add their Chrome extensions to your browser. That way, you'll always have your student discount at your fingertips.
It's definitely worth getting both, as each service offers its own exclusive discounts and deals with different shops – that way, you'll cover all your bases.
TOTUM
Another popular student discount platform is TOTUM (previously known as NUS Extra). The basic TOTUM Student membership is free for all students. Like UNiDAYS and Student Beans, it gets you access to a list of hundreds of student discounts from popular retailers. It's available as a one-year digital membership – just remember to renew it every year.
However, you can opt to pay for one of its TOTUM Student+ memberships. These cost between £14.99 to £24.99 for one, two or three years. Now, you might be wondering: why bother paying for a discount membership when free ones exist?
Well, it unlocks even more exclusive deals, including a free Tastecard (this lasts for the duration of your TOTUM membership, and gets you restaurant discounts, offers on cinema tickets and events, and more) and a free one-year International Student Identity Card (which gets you over 150k international discounts).
Most crucially, you get to enjoy 10% off at Co-op – perfect if that's your go-to shop when you run out of milk, snacks, and anything else.
TOTUM is available to full-time and part-time students aged 16 or over.
What kind of deals can I get?
So many places offer discounts and tempting deals, it'd be impossible to list them all out. Nevertheless, we've rounded up some of the top discounts we think will come in handy, just to give you an example of the deals you can get (at the time of writing):
Apple – As well as discounts on MacBooks, iPads and other bits of tech, you can get a gift card up to £130. Students, teachers and staff are all eligible – you just need to be verified on UNiDAYS

ASOS – 10% off all year round, but often runs student promotions with an even greater discount

Boots – 10% off when signing up to its Advantage Card

Domino's – 35% off any online order worth at least £25, via Student Beans

Greggs – Free sausage roll or sweet treat when you buy any cold sandwich deal, available with Student Beans

IKEA – £10 off when you spend £75, as long as you have an IKEA Family account

McDonald's – Present your student ID or Student Beans ID in-store, or use your Student Beans code in the McDonald's app to get a free Cheeseburger, Mayo Chicken or original McFlurry when you purchase a meal

Nike – 10% off with UNiDAYS and Student Beans

Office – 10% off with UNiDAYS

PureGym – Up to 30% off your first six months

Superdrug – 10% off when you sign up to its Health & Beautycard

Virgin Media – No activation charges, plus up to £100 free credit on selected broadband plans. This is a time-limited deal via UNiDAYS
Some mobile networks run special student deals, too. For example, EE offers 20% off your monthly bill on selected pay monthly phone deals and SIM-only plans, while giffgaff has a double data SIM deal exclusive to students.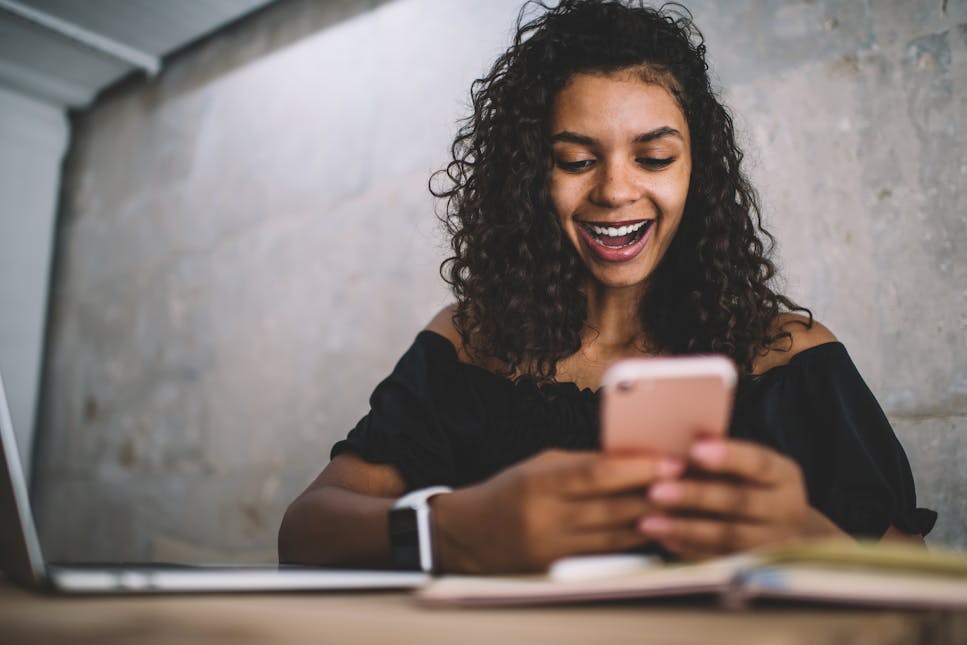 Railcards and travelcards
Whether you'll be travelling home, visiting friends or commuting to uni, a 16-25 National Railcard will save you tons of money.
It's not strictly aimed at students: a National Railcard is available to everyone aged 16-25, as well as mature students in full-time study. It gets you 1/3 off train travel with National Rail services, as well as 1/3 off pay-as-you-go off-peak travel with TfL services (extra handy if you study in London – you'll just need to link it to your Oyster card).
It costs £30 for one year, or £70 for three years. It's well worth the outlay – you'll find that it can sometimes pay for itself with the savings made in one booking. Some banks even offer a free three-year, 16-25 student railcard when you sign up for a current account.
Prefer to travel by coach? National Express offers a Young Persons Coachcard aimed at 16-26 year-olds and full-time students. It costs £15 for one year or £35 for three years, and gets you 1/3 off all Standard and Fully Flexible fares, as well as £15 day returns on certain days and 15% off travel to events and festivals.
If you're only making the odd coach trip here and there, a coachcard isn't the only way to get a discount. In fact, student discount platforms like UNiDAYS, Student Beans and TOTUM all offer 15% off your coach fare.
Discounted/free subscription services
If you're a regular user of certain subscriptions or online services, you can take advantage of student-exclusive offers. These usually give you a free trial and/or a discounted monthly rate.
Popular subscriptions include:
Prime Student – This gets you a six-month free trial of Prime membership, which includes Unlimited Fast Delivery, Prime Video, Prime Music, and other discounts. Once your free trial is over, you'll pay £4.99 per month (that's 50% off the full price)

Spotify – Students can enjoy free Spotify Premium for one month; after that, it's £5.99 per month (usually £10.99). This offer is only available if you haven't tried Premium before, however

Apple Music – Normally £10.99 a month, students only need to pay £5.99 to access Apple Music and Apple TV+

Disney+ – You can knock 15% off an annual subscription (normally £79.90) with UNiDAYS or Student Beans

Microsoft Office – Students can sign up for Office 365 Education for free with an eligible school or university email address. This gets you access to Word, Excel, PowerPoint, Teams, and other useful programs
Other tips
As well as shopping, food, and other fun stuff, you'll also need to scout out how to make student savings in other areas.
If you'll be house-sharing rather than living in halls, you'll need to sort out a few things:
Broadband – It's important to get a working connection sorted in your house before you move in (how else will you procrastinate on Netflix?). Some providers offer broadband deals specifically aimed at students – they usually have shorter contract lengths, as you likely won't need it for more than 9-12 months. Our page on student broadband goes through how to find a suitable deal

Council Tax – If everyone in your house is a full-time student, you won't have to pay council tax at all. Even if you're living with someone who isn't a full-time student, you may still qualify for a discount on your council tax. Gov.uk's web page has more info

Contents insurance – Worried about your student house being broken into? Read our guide to students' contents insurance. You might already have your possessions covered by your parents' home insurance – otherwise, you might want to take out your own contents insurance
You'll also want to check that you have the best student bank account for you. Many banks offer an interest-free overdraft to students, allowing you to dip into the red in the case of an unexpected expense or emergency. Overdrafts limits can differ, though, and you may need to arrange it first with your bank – so do check with them first.
And although it's oh-so tempting to splash the cash when you have the power of a student discount, it's even more important to keep an eye out on your spending. Our page on budgeting tips for students goes into how to manage your money at uni.