All you need to know about buying a new car
With the new '20' number plates out on 1 March, you might be in the market for a new car
If you are planning to buy a new car, we take a look at what you need to know.
What are you looking for?
The first thing to consider is why exactly you're in the market for a new vehicle – are you looking to upsize to a family model for a new arrival, or downsize to a two-seater now the kids no longer need ferrying around? Do you just need something to get from A to B, or are you after something with all the added extras?
Once you've worked out what you're after, you need to then work out the running costs by factoring in things like vehicle excise duty (VED or car tax) charges, car insurance costs, and fuel consumption – there's no point buying a new car if you can't afford to run it.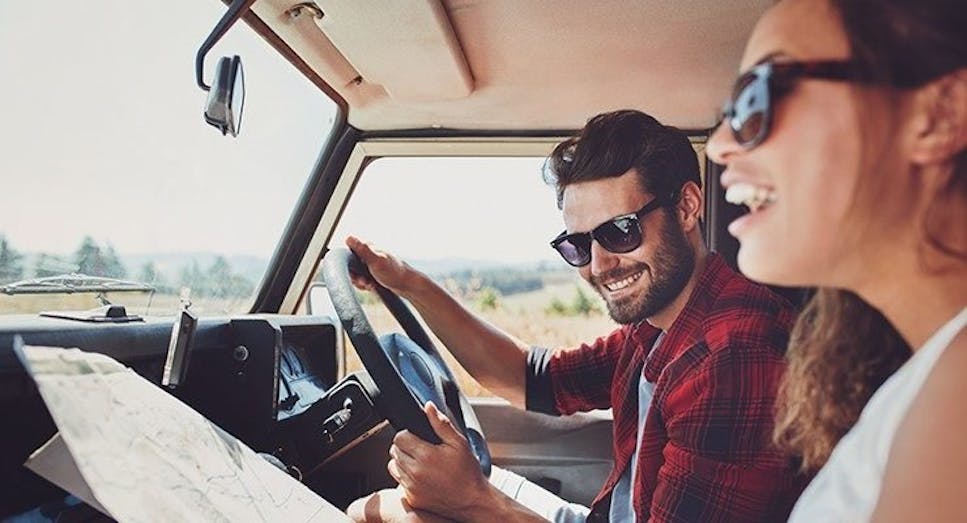 How will you pay for it?
If you've saved up to pay for a new car, this puts you in a slightly stronger position than those looking to pay using finance – not only will you pay no interest on your purchase, you may also be able to bag yourself a discount from the dealership.
But if you've not got the cash to pay in full, there are two main options open to you – a personal loan or dealer finance.
When you take out a personal loan, you borrow a lump sum that needs to be repaid over a set term, plus interest. And because the loan isn't secured against the value of the car you'll own the vehicle outright immediately.
If you opt for dealer finance, there are broadly three types you can take out:
Hire purchase (HP) requires you to pay a deposit and then regular monthly payments over a set term. You may be given the option to return the car halfway through the term, and the car is only actually yours once the payments have been made

Personal contract purchase (PCP) sees you pay a deposit and then make monthly payments based on an agreed mileage and the depreciation of the car. At the end of the agreement you can hand the car back and walk away, or you can make a lump sum payment so that you own the car

Personal contract hire (PCH) is an agreement whereby you basically rent your car over a long-term period. You pay a deposit, make monthly payments until the end of the contract, and then give the car back when it finishes
If you've got an old car to get rid of and don't fancy doing the legwork involved in a private sale, you could sell to a car buying service or part-exchange your car at the dealership where you're buying your new car. 
What happens with the insurance?
If you're selling or part-exchanging your old car before you buy your new one, you need to inform your insurer – you can then either amend your existing policy so it covers you for your new car, or cancel it and take out a brand new policy.
If you amend your existing car insurance policy there will most likely be an 'admin' fee to pay (at least £25) and the cost of cover could increase depending on whether insurers see your new vehicle as being at greater risk of theft or accident than your old one.
If you decide to cancel your policy, however, you'll most likely be charged a cancellation fee and you'll only get back a percentage of your total premium, the combination of which could leave you out of pocket. Also, if you cancel early you won't receive any no claims discount (NCD) entitlement for the year that policy was running.
Find out more about changing your car insurance in our article. 
What about gap insurance?
It's no secret that new cars lose a lot of their value in the first few years they're on the road – 20% goes straight away through VAT. Gap insurance is designed to cover the difference between the amount you paid for your car and the amount your insurer will pay out as a claim once depreciation has been taken into account.
For example, if you've bought a car worth £15,000 and are involved in an accident a few months later, you might only get £11,000 from your insurer. That means you'll have to pay at least another £4,000 of your own cash if you wanted to replace your car with a new equivalent model. Gap insurance is designed to cover that difference.
What happens with the car tax (VED)?
Car tax (VED) can no longer be transferred when a vehicle is sold, so if you're selling your old car you need to make sure the relevant section of the V5C is sent to DVLA to notify it of a change of ownership and you'll then receive a refund on any full month's tax you are owed.
If DVLA isn't notified you won't receive the refund so make sure this is taken care of.
When it's time to take ownership of your new car, you can tax it online, over the phone by calling 0300 123 4321, or in person at your nearest Post Office that deals with road tax.
Please note: any rates or deals mentioned in this article were available at the time of writing. Click on a highlighted product and apply direct.