Twelve ways to save on your seasonal shopping
Worried about surviving the festive spend? Here's how to go about it without breaking the bank
With less than 50 days until December 25, now is the time to get stuck into your Christmas shopping.
But with prices going up, it's more important than ever to shop for food, gifts and other festive fare efficiently, so your spending doesn't end up making a huge dent in the household finances.
1. Search for discount codes
Register on voucher websites, such as VoucherCodes, NetVoucherCodes and HotUkDeals and get discounts on all manner of purchases, including food, fashion, electrics and 'experience' gifts.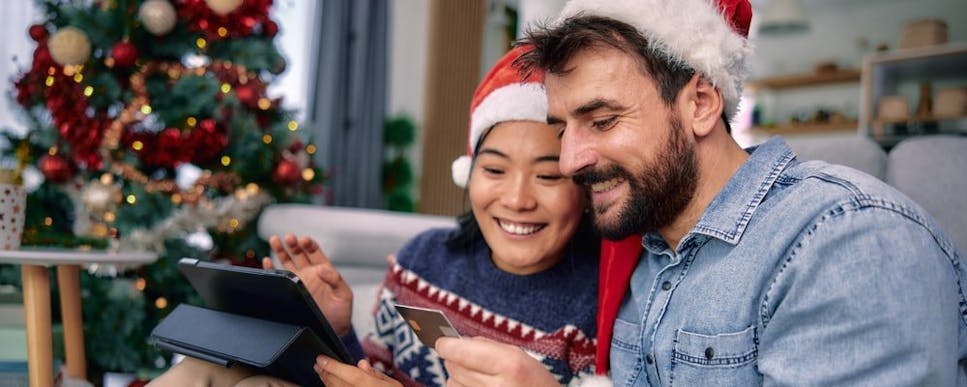 2. Make the most of loyalty schemes
If you regularly shop at a particular store, take advantage of loyalty schemes such as Tesco Clubcard, Sainsbury's Nectar or Boots Advantage when buying presents.
With Tesco Clubcard, you often get up to 50% off selected items, which can really help to keep costs down.
Equally, if you've been collecting points all year with any loyalty scheme, Christmas is a great time to make use of these.
3. Be an early bird when it comes to Black Friday
Black Friday can be a great day to bag a bargain on clothes, electronics, games and other gifts, as many stores cut prices by as much as 70%. But while the designated shopping day falls on November 26, be aware that many stores start their Black Friday deals ahead of this date. By making your moves early, you might uncover some great discounts way before the actual day.
Equally, when making Black Friday purchases, either in the run-up to the day, or on the day itself, only buy things you really need – and don't purchase things just because items are reduced.
4. Check out CamelCamelCamel
Before making a Christmas purchase, use the CamelCamelCamel online price tracker which shows you historic deals on Amazon. That way, you can see if you really are getting a bargain.
5. Earn as you shop with a cashback credit card
If you can be sure of always being able to clear your credit card balance in full, consider taking out a cashback credit card.
The Amex Cashback Everyday card, for example, offers up to 5% cashback for three months, up to a maximum of £100. It then offers 0.5% cashback on all spending up to £10,000, and 1% on all spending over £10,000.
But fail to pay off your balance in its entirety each month with any cashback card, and you could find the interest outweighs the cashback you earn. Be sure to use your card carefully.
6. Shop via a cashback site
Don't forget that you can get money for free by making purchases via a cashback site such as Topcashback and Quidco. Simply use their link to buy items online, and you will be reimbursed a percentage of the sale.
7. Sign up to newsletters
It's worth signing up to store and brand newsletters, as this often means you get a discount. You will also be the first to hear about deals and offers. Many brands send offers and discount codes on a Sunday evening, so set a reminder to check your emails at this time.
While you're at it, take a moment to follow your favourite brands on social media, too.
8. Make use of unused gift cards
If you have gift cards stuffed in the back of a drawer, dig these out and check if they are still valid. If they are, make use of them when doing your Christmas shopping.
9. Abandon your virtual shopping basket
When shopping for goods online, try leaving an item in your shopping basket – or abandoning your shop. The store may email you a discount code to try and persuade you to buy the item or items.
10. Shop at cheaper stores
Make savings by shopping at discount supermarkets or pound shops. You may be able to pick up stocking fillers for a fraction of the price.
11. Look on eBay
If you're set on buying a particular present for a loved one, see if you can get the same item for a much lower price via a site such as eBay, Gumtree or Preloved. Facebook Marketplace is another great site to use when buying toys and other gifts. Alternatively, with a site such as Freecycle, you may be able to pick up presents without having to spend a penny.
12. Pick your plastic carefully
If you have no choice but to put your spending on plastic, be sure to shop around for the best 0% purchase credit card you can find. This will enable you to spread the cost over a period of time, taking the pressure off a little over the festive season.
But you need to be disciplined about using one of these cards, making at least the minimum repayments each month. You also need to clear what you owe in the interest-free period, or costs could soar once interest kicks in.