What to pack for university 
If you're going to university for the first time and have yet to experience living on your own, packing for the year can seem like an overwhelming task. We're here to help you with a list of the essentials you need to get started.
Not every student accommodation offers servicing or supplies, so it's important that you at least have the basics prepared to get you started. Your first time packing for university won't be your last and you will have plenty of time to stock up on anything you've forgotten. But to help you get as ready as possible, we've put together a list of some of the most essential things you will need to live on your own. 
See the end of this article for the full list and read on to learn more about each of the list items and pick up some packing tips. 
Clothes 
It's the most obvious thing you'll need at university, but students who have worn a school uniform for most of their young lives may not realise just how many clothes you need day-to-day. You will need clothes for all kinds of weather and occasions, and don't forget to pack some shoes and bags, as well. Based on your plans, you'll know best what kinds of clothes you need. 
While you're packing your clothes, there are also a few extra items to think about bringing with you. Hangers aren't typically provided by student accommodation, so if your room has hanging storage you will need to bring your own. 
You will also need to pack everything you need to do your own laundry. This includes: 
A laundry basket 

Laundry detergent 

A clothes horse (if you don't have access to a tumble dryer) 

An iron and ironing board 
If you don't have the space to fit an ironing board, an easy-to-pack alternative is an ironing blanket. This is a heat and scorch resistant blanket you can use to iron on any flat surface like a desk, counter, or table.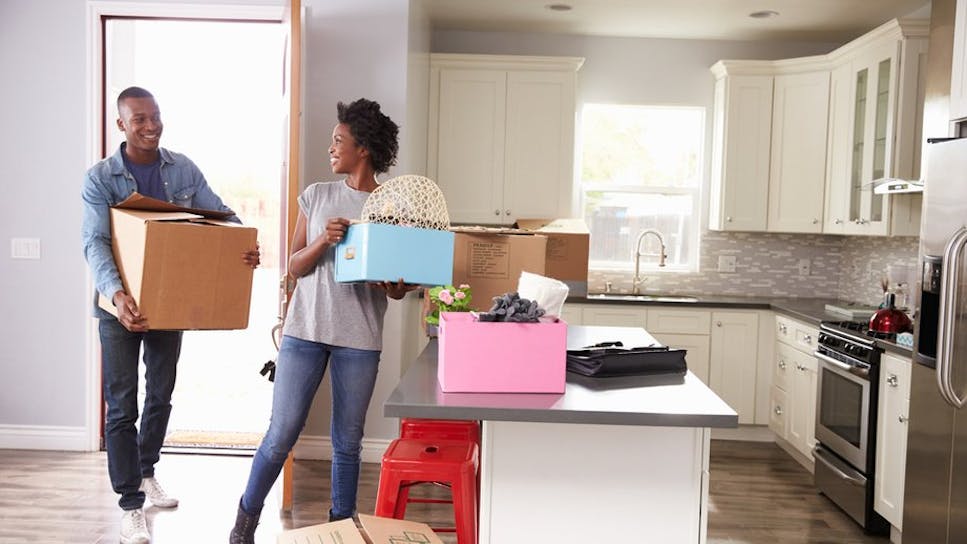 Bathroom supplies 
Your accommodation won't provide any toiletries for you, so you will need to bring all of your own toiletries and hygiene products. This includes: 
Towels 

Hand soap 

Body wash 

Shampoo & conditions 

Toothbrush & toothpaste 

Hair dryer 

Razor 

Period products 

Toilet roll 
If your accommodation has shared facilities, it's also a good idea to bring a dressing gown and slippers for you to use going to and from the bathroom. 
Medical supplies
If you have any medical conditions, it's important that you bring with you everything you need to manage your condition while at university. You should bring: 
Prescription medications 

Copies of important prescriptions 

A printed letter from your doctor explaining your diagnosis and treatment 
Having a letter from your doctor at hand makes it easier to get the support you need for your condition, and it can also serve as evidence if you need any special accommodations. If you have a disability, you may also need to pack: 
Blue badge 

Disabled persons bus pass 

Disabled Students' Allowance (DSA) documents 

A copy of your university's access guide 
Even if you don't have an existing medical condition, there are some important medical supplies you should pack. A small first aid kit fitted with the basics is essential to have in case of emergencies. The NHS have a useful list of what a basic first aid kit should include that you can use as a guide to put together your own. 
Tech and electronic supplies 
The electronics you will need to bring to university depend on the type of accommodation you're moving into. Many serviced student accommodations provide tenants with a television, and some luxury halls may even provide a games console. But, when it comes to your own personal electronics, these are the items that are necessary to bring: 
Mobile phone 

Laptop with protective case 

Chargers 

Adaptors 

Multi-socket adaptor 

External hard drive 

Earphones & speakers 
Your tech and gadgets are usually the most valuable items you'll bring with you, which means they are at high risk of theft or damage. Because of this, you may want to consider insuring them. Some university halls of residence give their tenants some personal possessions cover – which is something to look out for in your contract – but there are other ways to protect your tech and gadgets.  If your homeowner has a contents insurance policy, your laptop and gadgets might be covered by it while you're at university. That means that if your laptop is damaged or stolen, insurance could help you repair or replace it. If that isn't the case, gadget insurance is a good option to keep all of your portable tech protected while you're out and about, including your phone, laptop, tablet and eReader. 
Study supplies
In most cases, your course will provide you a basic outline of the materials you'll need, including any textbooks or tools, so you can have them ready before lectures start. But there are some other basic supplies that you may need that you won't be told about.  While a lot of students work mostly on laptops or computers, it's always useful to have basic study supplies for taking notes and revising.  
Textbooks 

Reading list books 

Notebooks 

Pens 

Highlighters 

Stapler 

Folders/ plastic wallets 
When buying textbooks or items from your reading list, consider buying them second hand. It's common practice for students to sell on study materials when they've finished them, so check out your university student forums or social media groups to see if anyone is selling. 
Bedroom supplies 
Your bedroom at university is your refuge – the one space you can call your own. It's the most important space that you'll have, so your priorities should be to make it comfortable, clean, and organised.  Bedding is the first thing you'll need to think about. University dorms don't usually provide students with bedding supplies, so you will need to bring the following to get your new bed ready to sleep in: 
Duvet  

Pillows 

Duvet cover 

Pillowcases 

Bedsheets 

Mattress protector  
You also need to think about storage in your bedroom, otherwise it will be difficult to stay organised. Your accommodation should have some decent storage for your essentials like clothes and desk supplies. But if you are in a shared accommodation and don't have storage options outside of your room, you may need to get creative. A simple solution is to buy some basic storage boxes that can be stored under the bed or at the bottom of a wardrobe. In here you can put things like bedsheets, cleaning supplies, and bathroom supplies.  You also need to consider how you're going to store any valuables, like jewellery, cash, or important documents. If you intend to buy student contents insurance, using a safe to store your most valuable items can bring the cost of your policy down and some providers may even require you to own a safe if you want to insure valuables. 
Important documents 
You will need to take with you a number of important documents and items to university. While some students may simply take photographs or make digital copies of some of these documents, it can be useful to also have a printed copy to use if you're having tech issues and you need information urgently. Here are some of the most important items you should bring or copy: 
Course acceptance letter 

National insurance card 

Student ID 

Driving licence 

Car insurance documents 

Other insurance documents 

Passport & GHIC 

Student finance documents 

Copies of tenant agreements 

Visa documents (for international students) 
Kitchen supplies 
The kitchen supplies are some of the most difficult to pack because even the basics require a lot of items and it's difficult to know what you need until you've started cooking regularly for yourself. Here is a list of most of the basics that you will probably need to at least do some basic cooking: 
Frying pan 

Cooking pot 

Spatula 

Food storage containers 

Plates 

Bowls 

Cups 

Cutlery 

Chopping board 

Knives 

Baking tray 

Measuring cups and scales 

Tea towels 
While this list covers most of the essentials, there are probably more items that you might want to bring or perhaps purchase later once you're settled in. As you get used to your new kitchen and start cooking for yourself regularly (if you don't already), you will realise yourself what it's lacking and can continue to add to your kitchen as you use it. Because this is such a big list and because it's likely that you will share cooking equipment with other people, it may be a good idea to coordinate with your flatmates what each person will bring. After all, it doesn't make much sense to stock the kitchen several times over if each of you decides to pack a whole kitchen.  
Cleaning supplies 
Even if you are staying in a serviced accommodation, cleaning supplies aren't something to be overlooked. It's your responsibility to keep your living space tidy and clean, so you will need some essentials to keep on top of any messes. The basics you will need for cleaning are: 
Sponges and brushes 

Rubber gloves 

Bin bags 

Washing up liquid 

All-purpose cleaner 

Disinfectant wipes 

Vacuum 

Broom & dustpan  

Mop 

Toilet cleaner 
Your accommodation may already have larger cleaning items like vacuums and mops if you're staying in student halls. But if you are renting privately, these are things you may need to purchase yourself. 
The full checklist 
Here is the full, uninterrupted checklist of everything you need to pack for university: 
Clothes 

Tops & t-shirts 

Jeans & trousers 

Jumpers 

Underwear 

Socks 

Shoes 

Active wear 

Coat 

Scarf, hat, and gloves 

Outfits for socials 

Loungewear 

A laundry basket 

Laundry detergent 

A clothes horse (if you don't have access to a tumble dryer) 

An iron and ironing board 

Bathroom supplies 

Towels 

Hand soap 

Body wash 

Shampoo & conditions 

Toothbrush & toothpaste 

Hair dryer 

Razor 

Period products 

Toilet roll 

Dressing gown & slippers 

Medical supplies 

First aid kit 

Prescription medications 

Copies of important prescriptions 

A printed letter from your doctor explaining your diagnosis and treatment 

Blue badge 

Disabled persons bus pass 

Disabled Students' Allowance (DSA) documents 

A copy of your university's access guide 

Tech and electronic supplies 

Mobile phone 

Laptop with protective case 

Chargers 

Adaptors 

Multi-socket adaptor 

External hard drive 

Earphones & speakers 

Study supplies 

Textbooks 

Reading list books 

Notebooks 

Pens 

Highlighters 

Stapler 

Folders/ plastic wallets 

Bedroom supplies 

Duvet  

Pillows 

Duvet cover 

Pillowcases 

Bedsheets 

Mattress protector  

Storage 

Small safe for valuables 

Important documents 

Course acceptance letter 

National insurance card 

Student ID 

Driving licence 

Car insurance documents 

Other insurance documents 

Passport & GHIC 

Student finance documents 

Copies of tenant agreements 

Visa documents (for international students) 

Student bank account details 

Kitchen supplies 

Frying pan 

Cooking pot 

Spatula 

Food storage containers 

Plates 

Bowls 

Cups 

Cutlery 

Chopping board 

Knives 

Baking tray 

Measuring cups and scales 

Tea towels 

Cleaning supplies 

Sponges and brushes 

Rubber gloves 

Bin bags 

Washing up liquid 

All-purpose cleaner 

Disinfectant wipes 

Vacuum 

Broom & dustpan  

Mop 

Toilet cleaner