Cost of living affecting your hobbies? Here's what you can do
When the world feels overwhelming, we turn to the activities we love for a much-needed serotonin boost. But what happens when the things we enjoy have become too expensive?
During a cost of living crisis, hobbies might seem like a luxury you can't afford. A report published by the Mental Health Foundation in January 2023 found that due to financial concerns, one in six (15%) adults in the UK pursued a hobby less often, while almost one in four (23%) met up with friends less frequently than before.
True, cutting out these activities may seem an obvious way to save some cash. However, it's just as beneficial to your mental health to continue doing the things that make you happy, as it is to look out for your financial wellbeing. Our page goes through ways you can enjoy your hobbies while also keeping an eye on costs.
Make it work with your budget
A good budget can help you make your money work for your lifestyle.
If you currently have multiple streams of money diverted to different hobbies, have a think about where you can and can't compromise. In the areas where you can settle for 'less', try some of our cost-cutting tips below. This, in turn, can free up some cash to put towards your non-negotiables.
Perhaps you're finding your normal monthly membership now stretches your budget too thin. Instead, could you pay for an individual session every fortnight, and pad out the other weeks by self-teaching at home?
On the other hand, if you often go to museums to see exhibitions, or to the cinema to see films, you could consider getting some sort of membership instead. Although it'll cost more upfront, it'll likely work out cheaper per trip, and therefore be better value. And if you're lucky to have a particularly generous family member or friend, you could subtly (or not-so-subtly) drop hints leading up to your birthday.
Finally, it's important to consider the longevity of your hobby and the 'cost per use'. If something costs X amount of pounds but will give you X number of hours, days, months or even years of entertainment, it may be worth the investment in the long run.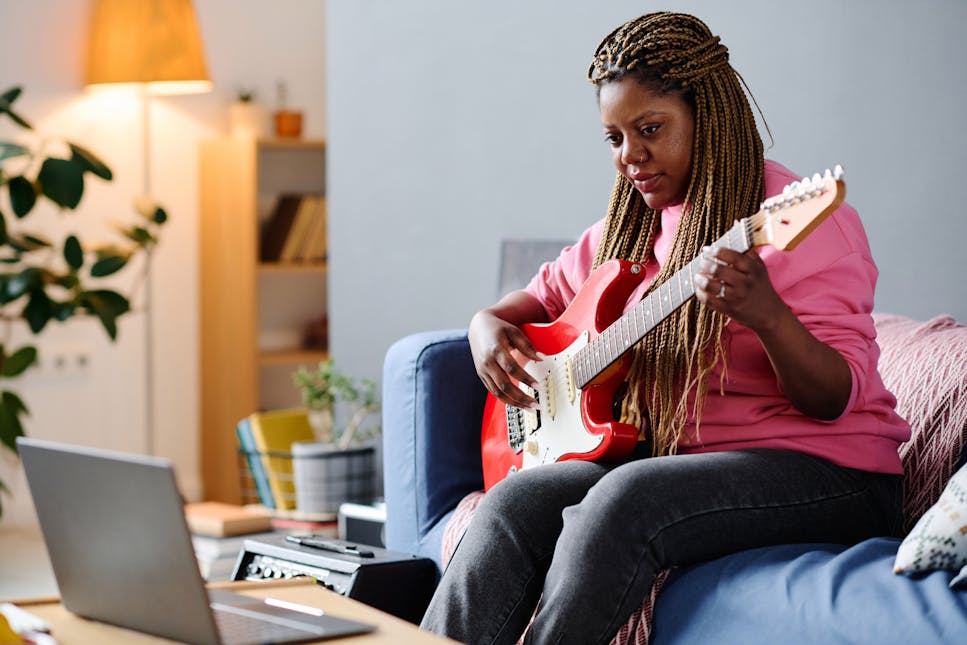 Downsize your hobby
Instead of giving up your favourite activities completely, there are ways you can continue to enjoy your hobby while on a budget.
If you enjoy yoga, pilates or HIIT classes, switching from a boutique studio to more affordable sessions at a local leisure centre will save you money. You could even work out at home following YouTube tutorials or one of the many free fitness apps available.
If you like learning languages, you could turn to free online resources and apps instead of paying for a course. Although it's not quite the same as a face-to-face class, you could recreate the vibe by watching foreign films and TV shows with subtitles, as well as finding a language exchange partner or free meetup group to practise conversational skills.
Rather than buying new books to line your shelves, getting a library card means you can take out books for free. As well as physical books, this includes e-books and audiobooks via the Libby app (you just need a library card, then you can download from your library's catalogue using the app).
Or, if you don't have a decent library nearby, see what you can buy second-hand or borrow from a friend (more on this below). You might even have a Little Free Library scheme near you. These are locally-organised book swapping stations set up in public places, and you're free to take or give a book whenever you like.
Regularly watch live sport on TV? If you can no longer afford the cost of a premium TV plan from the likes of Sky or Virgin Media, you could opt for a more budget friendly subscription from NOW TV. At £34.99 a month (or £11.98 for 24 hours), it's a more flexible and affordable way of accessing dedicated Sky Sports channels.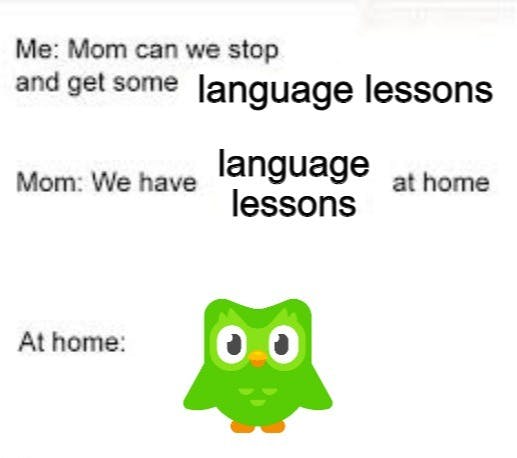 (No shade meant – I have nothing but respect for this passive aggressive owl)
Share costs with friends
Another positive aspect of maintaining your hobbies is that it's a great way to socialise and spend time with friends – which can work wonders for your mental wellbeing.
By joining forces with friends or fellow hobbyists, it can help spread the cost and make it more affordable for everyone. It's also another way to regularly hang out without having to spend money at a restaurant or pub.
Some group activities to try include:
Baking and cooking – Rather than buying ingredients individually, you could all chip in and have a bit of a Bake Off/MasterChef moment. What's more, you can turn it into a dinner party afterwards

Board games – Ditch the pricey themed café for games night at home, with homemade snacks and a selection of board games provided by your guests

Group road trips – Carpool with friends and split the cost of petrol and budget accommodation

Play football – Joining a local amateur club may involve membership fees and other costs. If you're just looking to have a bit of fun, arrange friendly five-a-side matches with friends or colleagues

Borrow or buy equipment second-hand
Whether you're starting something new or in deep with a long-standing hobby, it's likely that you'll spend a fair bit of money on specialist equipment or supplies.
Where possible, buy second-hand rather than brand new. Not only is it typically cheaper, it's also a more sustainable option. As a first port of call, we'd recommend buying from established retailers – for example, second-hand electronics shops for pre-owned gaming or photography kit. Not only is it safer and more trustworthy, but you also often get a warranty with your purchase.
Additionally, you could consider buying gear from private sellers. Websites where you can look for second-hand bargains include:
eBay

Vinted

Gumtree

Reddit and Facebook communities dedicated to your particular hobby
It's usually cheaper than buying from a retailer, but do take care to watch out for scams – especially if you're buying something on the pricey side.
If you already belong to a club or community for that hobby, you could see if anyone is selling old or unused equipment, or borrow it from a friend. For instance, if you're into DIY, it might be expensive and unnecessary to buy every tool required – particularly if it'll only be used once for a specific project. Instead, you could see if any fellow DIY enthusiast friends can lend you one.
Borrowing equipment is also a good way to test the waters before you go ahead and invest in a pricey bit of kit. And if you don't know anyone who's into your hobby or has gear to spare, there's also the option to rent it for a short period of time. As well as letting you consider whether you're willing to stick with the hobby (if it's a brand new one), it's also a chance to test out equipment and make a more informed decision before purchasing.
Get creative
Buying things second-hand is also an opportunity to think outside the box and get creative with alternative, more affordable options.
Crafting is a great outlet for this. For example, rather than buying metres of fabric and yarn at a specialty sewing shop, you could visit charity shops to look for old jumpers, clothes, duvet covers or tablecloths to use as fabric. There's plenty of tutorials dedicated to unravelling woollen garments to reknit it into something else, as well as nifty ways of turning something like a pillowcase into a shirt.
Similarly, upcycling existing pieces of furniture might be cheaper than buying the raw materials and building something from scratch.
On the flip side, you may have amassed a large collection of hobbyist goods over the years and are looking to downsize. In which case, you could try selling your wares – which brings me to my next point…
Make money from your hobby
Depending on your level of expertise, you could earn some money from your hobbies. And even if you don't want to monetise it – especially if it's something you do to relax from work – you could think of ways to leverage your know-how and get something out of the skills you've developed.
For instance, if you're an accomplished musician or skilled at a particular sport, you could teach one-to-one or group lessons.
If you belong to a club, you could offer to help with events or classes in exchange for discounts or free sessions. For example, if you're into running, you could volunteer as a marshal at races and parkruns – which can earn you free entry to these events.
If you enjoy crafting or making art, you could sell some of your products or start a crafting club. Or if you've accumulated more gear than you have the time to use – such as LEGO, model building kits, or art supplies – you could sell it online, or donate it to a local club in exchange for the opportunity to join in for free.
Not only is it a means of earning some extra cash or scoring discounted memberships and free events, it's also a great way to get involved in the wider community while enjoying your hobby.
Try new things out – for free
If your hobby is particularly niche, specialist or expensive, there might not be a viable alternative that will satisfy you. And if you've been hit by rising costs, have fallen on hard times temporarily, or simply feel in a bit of a rut, it may well be the case that you need to give it up for the time being.
But that doesn't mean you have to forego all fun during your leisure time. In fact, it can be an opportunity to try something new – which can often be done for cheap or free.
Sometimes, by going on the website of something you're interested in and signing up with your e-mail, you'll receive the scoop on anything cool they're running, whether that's special promotions or events. For example, many sports clubs offer free taster classes or cheap one-off trials for newbies.
It pays to scour your local area for upcoming events to check out. Keep your eyes and ears peeled for any opportunities, whether that's via social media, e-mail newsletters, flyers in the street or simple word of mouth. It's a good way of getting out the house and meeting new people – and you never know, you may end up discovering a new interest you've never thought of before.