Compare travel insurance for UK holidays
Staycations can be a fun way to enjoy a holiday for less – but a travel insurance policy can still offer useful cover if you're staying in the UK
You may not be setting off to sunny Spain or fabulous France this summer but plans for a staycation should have just as much protection as an international trip. Despite your best planning, some things can still go wrong on a UK holiday. Missing luggage, cancelled plans, and other accidents may leave you out of pocket, so travel insurance for UK holidays is still just as important.
What is UK travel insurance?
UK travel insurance covers you for a range of eventualities when you're holidaying within the UK – which is commonly known as taking a staycation.
UK travel insurance can include cover for cancelled or disrupted travel and accommodation, injury or illness, luggage and personal belongings, and personal liability.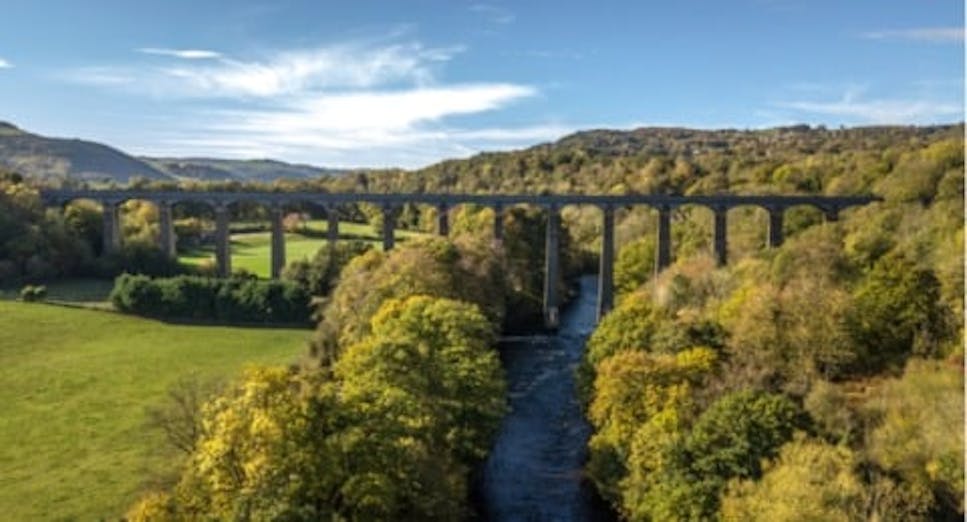 Am I already covered for UK holidays?
You might have some cover already in place if you have a contents insurance policy. These can sometimes include cover for possessions that are lost, damaged, or stolen while out of the home.
Additionally, if you travel frequently and have an annual multi-trip travel policy, it may cover you for UK holidays too.
Do I need travel insurance if I'm not leaving the UK?
One of the main costs covered by travel insurance when you go abroad is medical treatment. The cost of medical treatment can reach the tens of thousands in places like the USA. However, as the NHS takes care of treatment for UK citizens for free, and any gaps can be covered by private health insurance, it's not usually included in insurance policies for the UK.
This doesn't mean you can't benefit from other benefits included in travel insurance. You will still be able to claim for things like lost baggage and cancellation.
What does travel insurance for the UK cover?
When you take out a travel insurance policy for a staycation, you'll generally be covered for:
Transport and accommodation: If you need to book alternative transport or accommodation arrangements because yours are cancelled, your travel policy will pick up the cost.

Trip cancellation: The policy will also pay out if you need to 

cancel your holiday before you leave because of an illness or injury, redundancy, or bereavement.

Baggage and belongings: You'll be able to claim for the cost of replacing or repairing your baggage and belongings if they are damaged, lost, or stolen while you're travelling.

Personal liability: Personal liability means you'll also be covered for any legal costs you might face if you injure someone or cause damage to their possessions.
What extras can I add to my UK travel insurance policy?
On top of your normal travel insurance cover, you'll also have the option to add extra cover to your policy, including:
How much does UK travel insurance cost?
You can generally expect travel insurance to be cheaper if you're only travelling within the UK, as you don't really need to add medical treatment cover. However, you'll find the premium costs also take into account the following:
Your age: Travel insurance generally costs more the older you are.

Your holiday duration: As you'd expect, a longer holiday means your insurance policy needs to be active for longer – so you'll pay more for the extra cover.

Your activities: If you're getting up to any activities such as winter sports, the increased risk of you claiming means your premiums will be higher.

Your policy extras: Adding other extras to your UK travel insurance, like business or gadget cover, will also make your policy more expensive.
What happens if I have a pre-existing medical condition?
If you have a pre-existing medical condition, you should consider taking out travel insurance when booking a holiday in the UK. While the NHS will cover any medical treatment that you need, any medical emergencies that occur between you booking the holiday and the holiday itself may impact your plans.
You may have to pay more for travel insurance if you have a pre-existing medical condition. However, you will be covered if a change in your condition forces you to cancel your holiday or any activities you had booked.
Top travel tips for a UK holiday
The UK is a great place to enjoy some time away from home, even if you're not leaving the country.
If you're planning a staycation, the UK offers a variety of options depending on the type of holiday you want and where you want to visit. You might consider:
Camping/caravanning
Spending a few days in the wilderness is a great way to get back in touch with nature. If you're still keen on keeping your creature comforts you might enjoy a caravan holiday, but if you want a more rugged and natural experience you can always pitch a tent or sleep under the stars.
Hiking
Hiking is also a great way to enjoy the outdoors, but with more of a physical challenge. The UK is full of hills, mountains and walking trails for people of all ages and levels of experience – and many national parks have lodges and cottages available for renting.
Escaping to a cottage
Speaking of cottages, staying in the middle of a huge open area is just one of many options if you're looking for a quiet escape from your busy everyday life. Small villages and hamlets are dotted all around the country, offering the chance to put your feet up and take the break you deserve.
Taking a coastal break
Is there anything more quintessentially British than enjoying fresh fish and chips by the seaside? The large island we call home has a number of iconic coastal spots, boasting funfairs, amusement parks and arcades aplenty, as well as places to enjoy water sports, such as surfing and snorkelling – just watch out for seagulls.
Boating
The UK boasts a well-connected canal system, which means you'll be able to hire and sail a boat up and down various areas of the country. There are different routes you can sail, whether you want to spend a few days or a couple of weeks on a boat, taking you through regions like the Midlands, the Pennines and London itself.
Taking a city break
If art and antiquity are more your speed, you can use your staycation to visit some of the oldest and most historic cities in the country. London obviously springs to mind, but places like Edinburgh, Bristol and York all have their own unique flavours and glittering cultural histories.
Skiing
You won't need to splash out on a holiday to the Alps if you want to enjoy a bit of winter sports – places like Glenshee, Glencoe and the Cairngorm Mountain all offer places to ski and snowboard, right in your own back yard.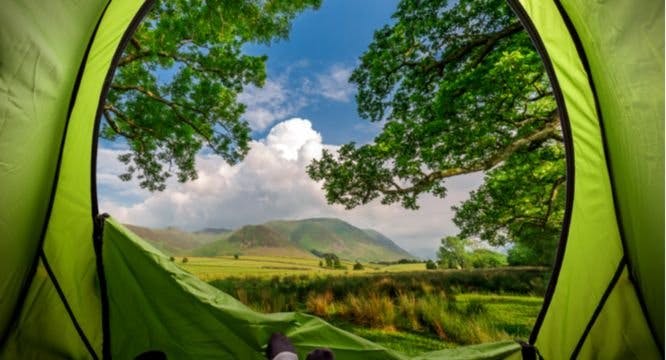 Make use of public transport
Coaches and railways are a fantastic way to get around the country if you're not keen on driving – they'll let you see more of the UK without worrying about parking or fuel costs. It might be worth investing in a National Rail Card if you'll be using the trains to see a lot of the UK.
But that isn't all you can try – the capital city is home to the famous London Underground, Manchester has a widespread tram network, while a number of cities and towns in the UK are connected via the UK's canal system.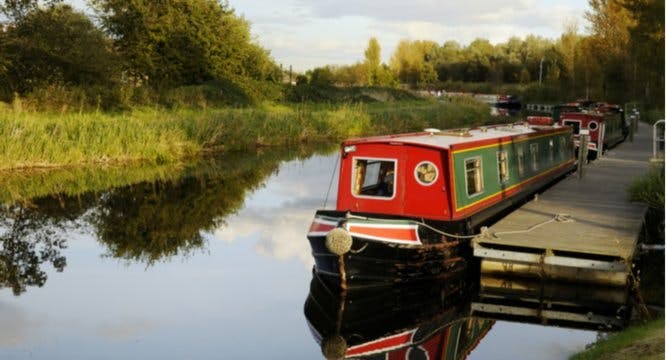 Try the local cuisine
There are a ton of different regional dishes to try in the UK – here's a list of some of our favourites:
Welsh rarebit: Also known as Welsh Rabbit, this dish doesn't actually contain any rabbit – it's more like a posh cheese-on-toast, derived from a staple of the South Wales Valley diet

Soda bread: Soda bread is a favourite in Northern Ireland, so if you're heading over the Irish Sea try it in a sandwich, or as part of an Ulster Fry breakfast

Lancashire hotpot: Lancashire hotpot originates in the North-West, and it's a lamb or mutton and vegetable stew, topped with sliced potatoes

Cornish pasty: Cornish pasties are an English icon – the simple but satisfying meat-and-veg filled pastries are synonymous with the South-West

Cranachan: Cranachan is a traditional Scottish treat, made with raspberries, cream, oats and whisky – and sometimes referred to as the king of Scottish desserts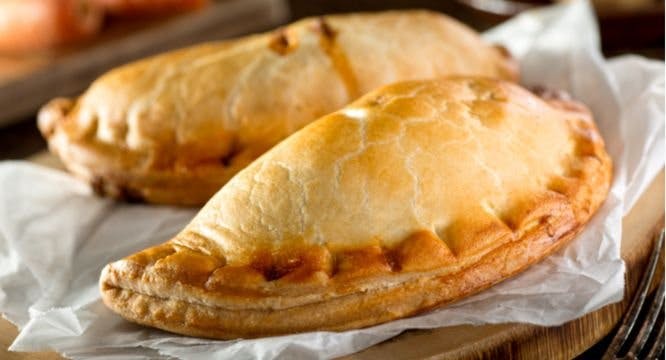 Explore British history and culture
Every corner of the UK has plenty to offer in the way of history and culture. Whether you're keen on galleries and museums, theatres and concert halls, or world-renown landmarks, you'll be able to indulge your intellectual side. Some of the best spots to visit include:
Science, Natural History, and VA Museums (London): London is home to a raft of renowned institutions, but the Science and Natural History museums are both next to each other – and across the road from the Victoria and Albert Museum. The Science Museum is educational and entertaining, with plenty of hands-on exhibitions, and the Natural History museum lets you dive into the fascinating story of the planet's past. If you're more into fine art and design, the VA museum is home to some of the world's most unique and stunning collections

Kelvingrove Art Gallery and Museum (Glasgow): Kelvingrove is home to a huge range of collections, with 22 galleries offering a look at artistic masterpieces from Rembrandt and Salvador Dali as well as items of natural, human and pre-history

Windsor Castle (Windsor): Windsor Castle is Queen Elizabeth's weekend home, and also the world's biggest currently occupied castle – in fact it's been a royal residence for almost a millennia. The magnificent piece of architecture spreads over 13 acres and is always worth a visit

Stonehenge (Salisbury): Stonehenge is a hallmark of ancient British history, at least four thousand years old and surrounded by mystery and myth. If you can, visit during the Summer Solstice – the only night of the year visitors can spend the night on-site

Pontcysyllte Aqueduct and Canal (Wrexham): The Pontcysyllte Aqueduct dates back to the start of the 19th century, and is a symbol of the British Industrial Revolution. Built by civil engineer Thomas Telford, the waterway masterpiece consists of 18 stone and cast iron arches – spanning 307 meters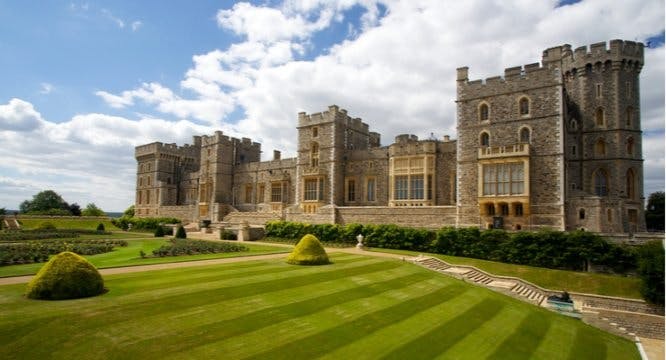 See natural beauty
The Great British outdoors offers up so many visually stunning pieces of history. From natural wonders to national parks, there's always a reason to put on those walking boots – here are our favourites:
Giant's Causeway (Country Antrim, Northern Ireland): Made up of around 40,000 interlocking basalt columns, Giant's Causeway is one of the UK's most well-known natural wonders. The tallest columns reach 12 meters high, offering an incredible view of the surrounding beauty

Cheddar Gorge (Somerset, England): Cheddar Gorge is not only the largest gorge in England, with its origins in the last Ice Age, it's also a piece of British human history. The oldest complete human skeleton ever found in Britain – said to be older than 9,000 years – was found in one of Cheddar's show caves. His name was Cheddar Man

Fingal's Cave (Inner Hebrides, Scotland): Fingal's Cave in Scotland bears some resemblance to Giant's Causeway, but these basalt columns lead into a beautiful and mysterious sea cave – home to a colony of puffins

Devil's Bridge (Swansea, Wales): Devil's Bridge is the remainder of a collapsed sea cave that formed an arch joining the different sections of Worm's Head – a mile-long tidal island off the coast of Swansea. It's a dramatic piece of scenery that won't last forever – one day the bridge will eventually collapse, so see it while you can

The Needles (Isle of Wight, England): The Needles are a visual spectacle, comprising of three chalk stacks over 30m tall on the western part of the Isle of Wight – and it continues under the Sea all the way to the Isle of Purbeck in Dorset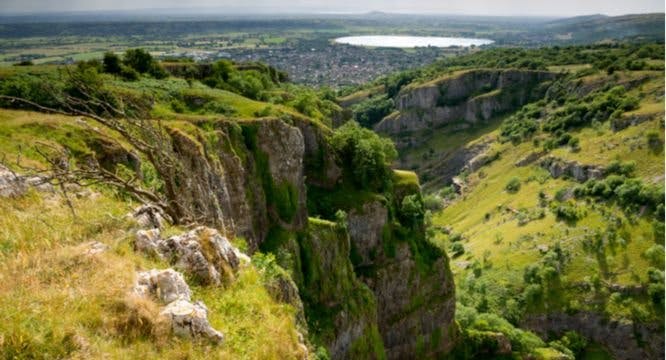 Compare UK travel insurance quotes
If you're planning a UK holiday, finding affordable travel insurance quotes is easier when you compare deals on MoneySuperMarket. Just tell us a little about yourself, what activities you're planning and what extras you want on your policy, and we'll show you a list of deals tailored to your requirements.
You can compare quotes by their overall monthly and annual cost, the cover they offer, and the excess you'll need to pay if you want to make a claim. Once you've found the right policy for you, just click through to the provider's website to finalise your purchase.
As with all insurance policies, the cheapest available deal might not be the best suited to you. We recommend you aim for a balance between the price and level of cover so you don't end up over or underinsured.