A guide to travel insurance for diabetics and how to make it cheaper
Find out more on how to get the best travel insurance policy with a pre-existing condition like diabetes.
It can sometimes be difficult to get affordable travel insurance if you have diabetes or, in fact, any pre-existing medical condition. But it is possible to get a decent travel policy for much cheaper than you'd expect. Why pay more than you should?
Whether you live with type 1 or type 2 diabetes, you will need to disclose it on your travel insurance application. MoneySuperMarket has teamed up with specialist travel insurers to provide great deals and value for cover, while offering the right level of protection you need for your condition. Read our short guide on the ins and outs of travel insurance for diabetics.
Do diabetics need travel insurance?
It is not compulsory to buy diabetic travel insurance. That said, standard travel insurance is unlikely to cover any problems which arise due to your pre-existing condition. For example, if you lost your insulin or any other prescribed medication which you rely on to keep your condition stable, then you wouldn't be able to claim it on standard insurance.
With specialised travel insurance for diabetics, it is possible to claim medication, allowing you to enjoy your holiday with as little interruption as possible.
Plus, if you have any serious complications, you will be cared for properly, as your policy will extend to hospital admission. Having the correct insurance makes sure that, should you become unwell on your trip, you will be fully covered and suitably looked after wherever you are.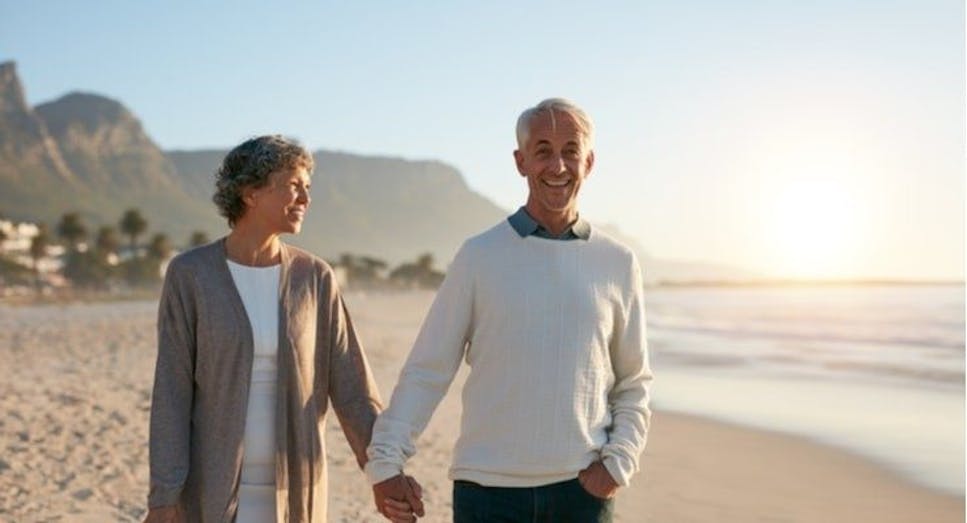 What should travel insurance for diabetics cover?
Travel insurance for diabetics allows you to enjoy your holiday with well-deserved peace of mind.
As mentioned, in the event of a medical emergency, your diabetic travel insurance can make sure that all fees are taken care of. Each policy will have its own features, so ensure to pick the one that covers any eventuality, including being air-lifted back to the UK.
Furthermore, it is important to verify that your travel insurance for diabetics applies to your flights as well. This means that if you miss your flight because of your condition, you will not incur extra expenses.
Also, it is wise to check that your diabetic travel insurance covers your fellow travellers. If your getaway has to be cancelled or is cut short due to your diabetes, there is a chance that those travelling with you will be protected too.
What will I be asked during my screening process?
If you suffer from diabetes, when you get in touch with insurers to discuss your travel plans, you will be asked several questions to help you identify the right cover for your needs.
For instance, it is likely that you will be asked whether you need to take medication or not for your diabetes. Also, insurers will want to know if you've had to go to a hospital in the last few years or so because of your condition.
What's more, you may be asked if you have cholesterol, high blood pressure, or any other conditions that have been triggered by your diabetes. These could include issues with your eyes, legs, nerves, heart, or kidneys.
Tips for travelling with diabetes
If you are concerned about how diabetes might affect your trip, then make sure to ask your doctor for advice before departure. Health experts suggest planning and preparing your trip four to six weeks before you travel.
Find out what you'll need to know diet-wise, if you'll need any vaccines, and how air travel (if applicable) could affect your holiday.

Before you head off, talk to your GP about potential changes to time zones. These may influence your schedule for when to take your insulin.

When travelling, carry your insulin in your hand luggage, and possibly in a cool bag.

If you are flying to your destination, be sure to reach the airport early. This way, you will avoid any last-minute issues regarding carrying medication.

Make sure to eat healthily. You should be able to choose from local menus and still get a balanced diet.

Find out if blood glucose levels are measured in the same way as in the UK. If in doubt, check Diabetes UK.

The NHS suggests bringing twice the amount of medicines and medical supplies you would normally use for your diabetes.

Find out where you can get emergency supplies of insulin at your destination, in case of any incidents outside of your control.

Make sure that the climate won't affect how your insulin or blood glucose monitor works.

Take your European Health Insurance Card (EHIC) or apply for the new Global Health Insurance Card (GHIC) for free through the NHS. Although the UK is no longer part of the European Union, you can use your EHIC until it expires. From then on, it will have to be replaced by the GHIC. Despite its name, the GHIC is only valid for use in the EU. Both cards allow UK residents to benefit from state-provided emergency healthcare wherever they are on holiday in the EU.
Finding the perfect travel for insurance for diabetics
If you are in search of diabetic travel insurance that suits your plans and needs, MoneySuperMarket is happy to help. We compare deals from leading travel insurance providers, so you can find the right match and price for you.
The best way to find the correct insurance for your trip is to use our travel insurance comparison tool. Just tell us a bit about yourself and your medical history, and we'll scour our market to identify the perfect fit for you.